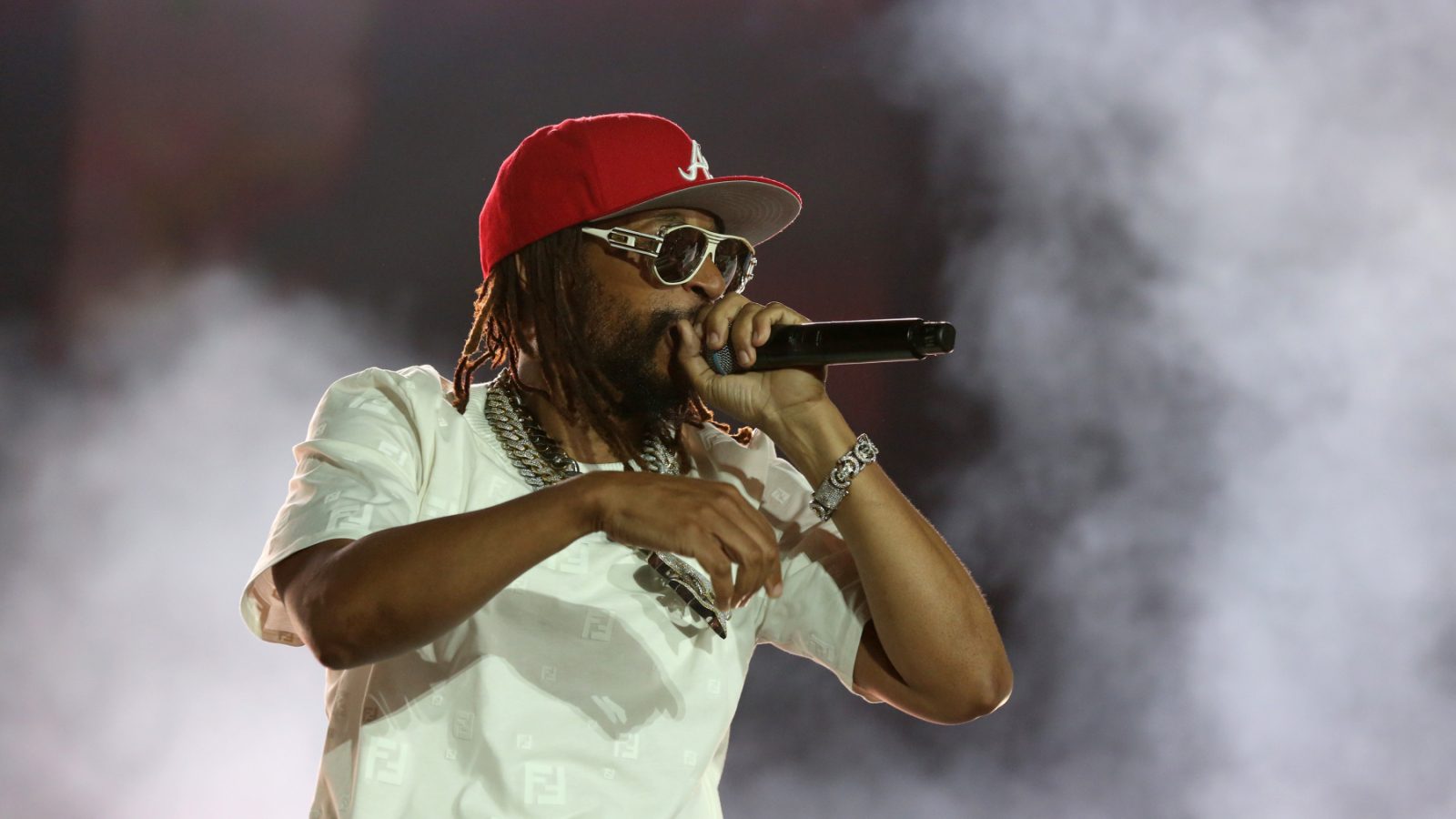 Lil Jon Mulls Lawsuit Against Live Nation Over 'Lovers & Friends' Fest
Lil Jon and his lawyers are taking Live Nation to task — and mulling a potential lawsuit — over the concert promoter's popular Las Vegas festival, Lovers & Friends.
The festival, which debuted last year after a pandemic delay, boasts the same name as Lil Jon's 2004 hit with Ludacris and Usher, "Lovers & Friends." While Lil Jon — real name Jonathan Smith — said he "objected to Live Nation's use of the name" when he first became aware of the festival, both parties reportedly agreed to table discussions about licensing and potential fees until after the inaugural event, which featured Lil Jon as a headliner (along with Usher and Ludacris). 
According to a new letter, sent by Lil Jon's lawyer Edwin McPherson to Live Nation's counsel, "Lil Jon trusted Live Nation to do the right thing" when they agreed to defer those licensing conversations. But the rapper's mood was piqued after it became clear Live Nation allegedly made Lovers & Friends an annual event without his participation, despite the continued use of the name.
In an exclusive statement shared with Rolling Stone, a rep for Lil Jon said, "After headlining the first 'Lovers & Friends' festival — which was a sold out success — it's completely disappointing to Lil Jon as both an artist and entertainer, that Live Nation has done everything to not only avoid working with him personally, but his [legal] team as well to figure this out. Lil Jon won't ever tolerate anyone, including Live Nation, stealing what he's worked so hard for in his career, which includes what they're doing with the 'Lovers & Friends' festival."
Following the publication of this article, Lil Jon tweeted (in all-caps, but modified here), "These big companies ned to stop thinking they can fuck over us artists! I'm not scared of you. Right is right and y'all MFs are wrong for what y'all are doing!!!"
Reps for Live Nation did not immediately return Rolling Stone's request for comment. 
According to McPherson's letter, Live Nation dismissed Lil Jon's initial objections to the festival name and his questions about "how and where the company obtained a license to use the name." According to McPherson, "Live Nation responded essentially: 'We don't need no stinking license!'"
McPherson goes on to call Live Nation's decision to keep using the Lovers & Friends name "an obvious effort to confuse consumers into thinking that Lil Jon is performing at the Festival, or at the very least producing it. Such action clearly constitutes egregious and predatory conduct, and corporate opportunism at its worst… The company then had the temerity to register 'Lovers & Friends' as its own trademark, and eject Lil Jon from the Festival."
This, McPherson alleges, constitutes "a serious infringement of Lil Jon's common law trademark," and he claims the festival has already stirred up plenty of confusion over Lil Jon's involvement: "[N]umerous individuals have been contacting Lil Jon on a daily basis, asking his role in the Festival, and telling him they are very excited to see him," McPherson claims.
McPherson then adds, "The fact is that there is no 'Lovers & Friends' Festival without Lil Jon's involvement. This is akin to having a 'Cheeseburger in Paradise' Festival without Jimmy Buffett's involvement or a 'Don't Stop Believin'' Festival without Journey."
(As McPherson notes, there wouldn't be a Lil Jon song called "Lovers & Friends" were it not for the 1990 Michael Sterling song, "Lovers & Friends." Lil Jon's version samples Sterling, with Sterling receiving a writing credit on the 2004 track. Despite this, McPherson argues, the song "only became famous when Lil Jon covered it and released it," and the song remains "omnipresent in the black community, enough so that the name 'Lovers & Friends' has become sufficiently famous as to be associated with a single source, i.e. Lil Jon.")
As for actual action, McPherson said Lil Jon "intends" to file a petition with the U.S. Patent and Trademark Office to cancel Live Nation's registration of the Lovers & Friends mark. He's also considering an injunction to stop Live Nation from using the mark "in connection with this festival (and anything else)," as well as financial damages. McPherson pointedly noted that he and his client "believe an agreement can be worked out" between the two parties over the name, but stressed: "Lil Jon is fully prepared to commence litigation in the event that no such agreement is forthcoming."
As it stands, Lovers & Friends will return to Las Vegas on May 6. While Lil Jon is not part of the lineup, the concert will include performances from Missy Elliot, Mariah Carey, Usher, Christina Aguilera, Nelly, Busta Rhymes, Sean Paul, and more.
This story was updated 1/31/23 at 3:21 p.m. ET with a tweet from Lil Jon.