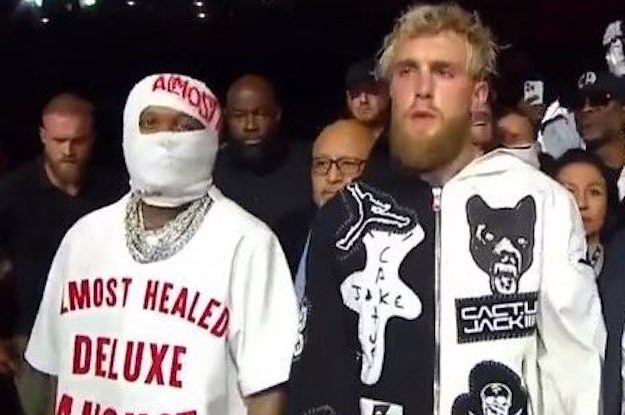 Lil Durk Announces 'Almost Healed' Deluxe Edition During Jake Paul Ring Walk
At the sold-out fight, the Youtuber-turned-fighter is still nearly undefeated, earning another win under his belt against Diaz. The close fight saw the two spar for ten rounds, with Paul defeating the MMA fighter via unanimous decision (97-92, 98-91, 98-91).
"He's a warrior," Paul said of his opponent in a post-fight interview. He also propositioned an MMA fight with Diaz, meaning this may not be the last time we see the pair in the ring.
In other news, Drake bet a quarter of a million dollars for Diaz to beat Paul. Looks like he's in for a rough day.