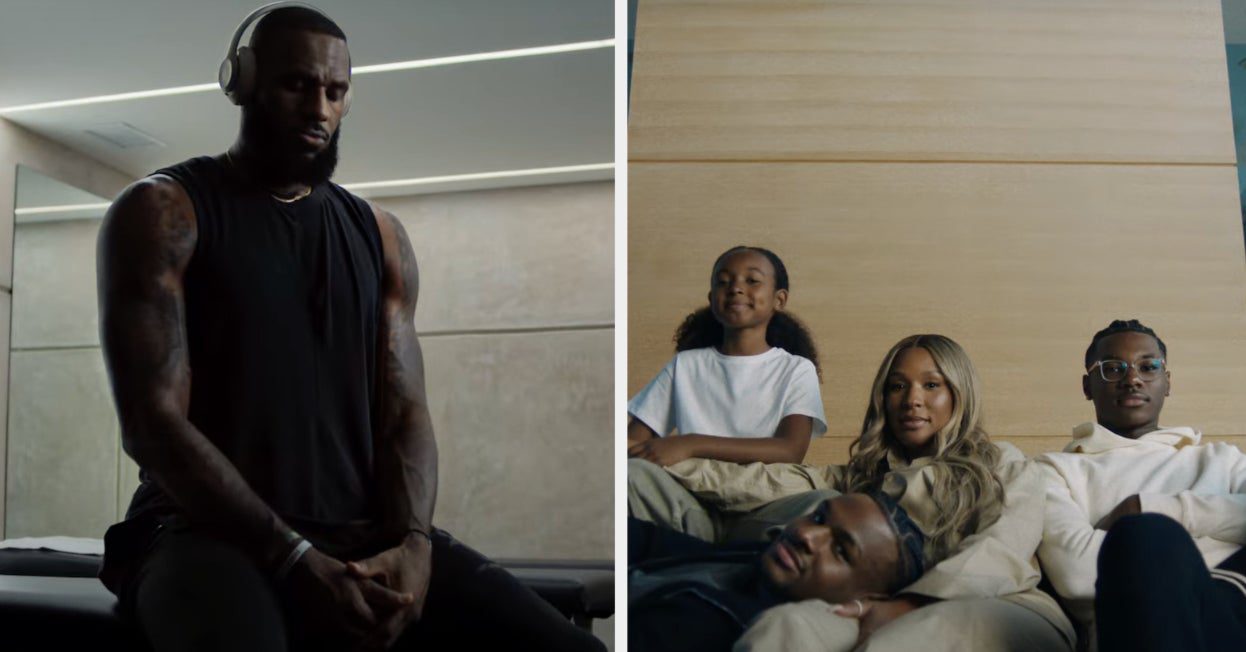 LeBron and Erling Haaland Star in New Beats Ad f/ Savannah, Bryce, Bronny, and Zhuri James
LeBron James and Erlin Haaland are the latest stars of Beats' new campaign.
The 2-minute promo video is narrated by LeBron's wife, Savannah, and Haaland's dad, Alfie, and also stars the NBA icon's kids, Savannah, Bronny, Bryce, and Zhuri. Both families are seen using Beats headphones to send words of encouragement to LeBron and Haaland, to pump them up for game day.
Beats' new Studio series is featured in the short film, where LeBron and Erlin are seen wearing the Beats Studio Pro ($349.99) and Savannah and Alfie wear Beats Studio Buds+ ($169.99).
"It's a pretty special thing to see how this partnership has grown with our family over the years," LeBron said in a press release. "It's a blessing for me to share the stage with them, and with a brand that's been part of our lives since we started this journey. Family means everything to me!"
Haaland is now an official brand ambassador, as are Savannah, Bryce, and Zhuri. LeBron has been working with Beats since 2008, and Bronny became the brand's first high school athlete in 2022.