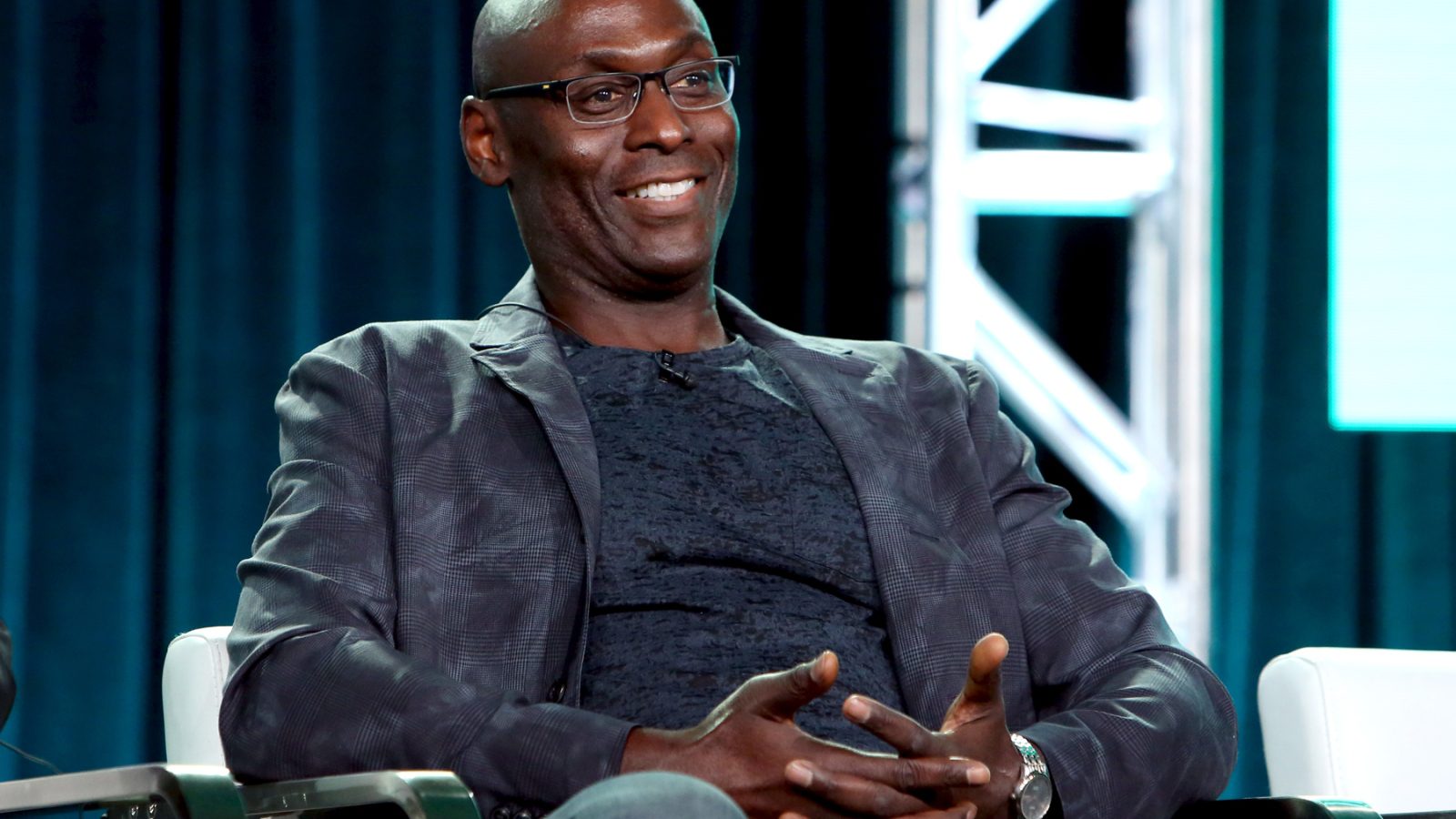 Lance Reddick, Memorable Star of 'The Wire,' 'John Wick' Series, Dead at 60
Lance Reddick, the exceptional character actor famous for his performances in The Wire and the John Wick franchise, has died. He was 60.
Reddick's reps confirmed his death to Rolling Stone, saying he "passed away suddenly this morning from natural causes." The statement continues, "He is survived by his wife Stephanie Reddick and children Yvonne Nicole Reddick and Christopher Reddick. Donations in his memory can be made to momcares.org in Baltimore, his hometown. Lance will be greatly missed. Please respect his family's privacy at this time."
Reddick enjoyed a prolific, nearly 30-year career as a professional actor. Along with The Wire, he had notable roles in hit TV shows like Oz, Lost, Fringe, and Bosch. His movie credits included action flicks like White House Down and Godzilla vs. Kong, as well as Spike Lee's remake of Oldboy. And he frequently did voice overwork for blockbuster video games like the Quantum Break, the Destiny franchise, and Horizon Zero Dawn. 
"A man of great strength and grace," wrote one of Reddick's Wire co-stars, Wendell Pierce, on Twitter. "As talented a musician as he was an actor. The epitome of class. An sudden unexpected sharp painful grief for our artistic family. An unimaginable suffering for his personal family and loved ones. Godspeed my friend. You made your mark here.
Born June 7, 1962 and raised in Baltimore, Reddick was initially headed for a life in music. He studied classical composition at the illustrious Eastman School of Music at the University of Rochester, but after moving to Boston, he struggled to find any purchase as a professional musician. As he explained in a 2012 interview, he was working multiple jobs to make ends meet and support his family when he suffered a back injury that caused him to reconsider his career. It was then that he started to pursue acting (though he did return to music eventually, releasing an album in 2007).
Reddick started auditioning for and earning roles Boston, before securing a spot in another illustrious institution, the Yale School of Drama, where he earned a Masters of Fine Arts in 1994. Early parts came in the theater, with Reddick notably being cast as an understudy for Belize in Tony Kushner's epic drama, Angels in America. Some small film and TV parts followed, including recurring roles on HBO's prison drama Oz and Law & Order: Special Victims Unit.
His big breakthrough finally came in 2002 when he was cast as Cedrick Daniels, an honest cop in the Baltimore Police Department who rises from lieutenant to police commissioner only to (spoiler alert) resign after refusing to juice crime stats. Along with Lieutenant Daniels being an iconic role on an iconic TV show, Reddick said The Wire helped him realize "how important my work as an actor can be, socially and politically, not just artistically." 
The success of The Wire, followed by Reddick's role as a Homeland Security agent in Fringe, did leave the actor with a bit of a typecasting problem. In fact, Reddick noted in a 2019 interview that he "flipped out" when he got the offer to play yet another cop on the Amazon procedural Bosch. Even though the role was a series regular part, Reddick said he thought it "could be the nail in the coffin in terms of typecasting." 
But around the same time he shot the pilot for Bosch in 2013, Reddick was finally starting to get the chance to show his range. He'd just filmed the first John Wick movie, in which he played Charon, the concierge at the underworld's neutral ground, the Continental; and he'd gotten to play Papa Legba — an Iwa (spirit) in voodoo traditions — on American Horror Story: Coven. Around this time, he also had a role (albeit one as a military authority figure) in the acclaimed psychological thriller The Guest. 
Of course, Reddick's versatility was always evident if you knew where to look. Though certainly best known for his drama roles, he popped up in plenty of comedies as well, like It's Always Sunny in Philadelphia, Key & Peele, and the celebrated dark comedy Corporate. During an appearance on The Eric Andre Show he even seemed to rattle the usually unflappable comedian — before doing an absolutely deranged, shirtless bit poking fun at LeVar Burton.
More recently, Reddick appeared in Regina King's One Night in Miami…, the animated sitcom Paradise PD, and the Netflix series adaptation of Resident Evil. Always working, Reddick completed several more projects before his unexpected death, including the fourth John Wick movie, which arrives next week, March 24. He's also set to appear posthumously in the the Disney+ series Percy Jackson and the Olympians (he plays Zeus), as well as the White Men Can't Jump remake and a new biopic of Shirley Chisholm, the first Black congresswoman.