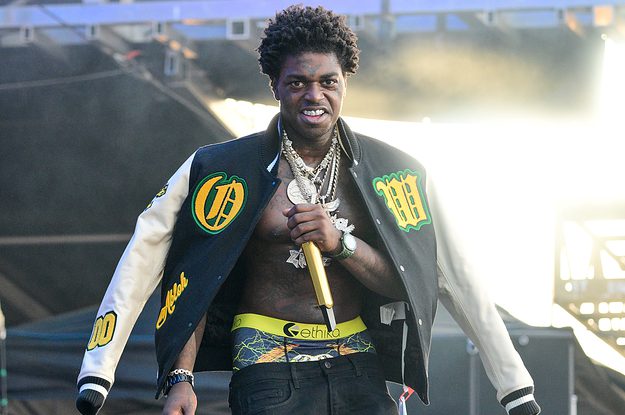 Kodak Black Seen Checking Into Florida Hospital on Stretcher
Back in June, Kodak was arrested after he missed a scheduled drug test. Last year, he was arrested on multiple drug charges, including one count of trafficking oxycodone and one count of possession of a controlled substance without a prescription. He was later released after posting bond. In February, he was ordered to serve 30 days in a drug rehabilitation facility.
Kodak has been in the headlines again after he collaborated with controversial rapper 6ix9ine, who has otherwise been shunned by the hip-hop community due to being labeled a "snitch" for his cooperation with authorities in the trial of the Nine Trey gangsters. One of his loudest critics—both in terms of how harsh they were and the actual volume of their voice—was Boosie Badazz, a former collaborator of Kodak.
"That n***a Yak fucked me up," Boosie said on Instagram Live last month. "I wonder how all them Zoes feel, dawg. … I know the state of Florida fucked up right now. This n***a ain't got no morals, don't got no principles. … I wish I could take that n***a ass off 'Rocketman' now, shit. No loyalty to no principles over money, man."
In response, Kodak labeled Boosie, whom he called "Poosie," a clown and a hypocrite.