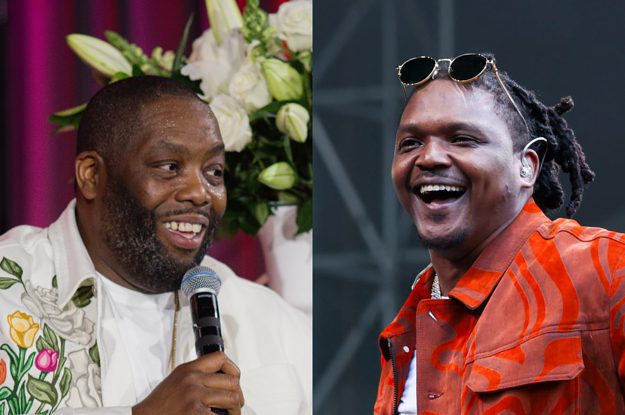 Killer Mike Got a Free Young Nudy Verse Because He Went to School With Nudy's Mom
Killer Mike has revealed how he got Young Nudy to drop a feature for free on the deluxe edition of his latest album, Michael.
During an interview at Rough Trade NYC, the Atlanta native explained how being classmates with Nudy's mother helped bring their "Act Up" collaboration to light. According to Mike, he felt that Nudy wouldn't want to work like an old rapper like him, but he wanted to at least try.  
"So I'm chasing Nudy," he said. "Nudy's a street kid, right? He ain't got time to sit still for no 40-something-year-old rapper to be calling him, talking about, 'Will you feature on something that's gonna be on my deluxe?' Nudy's uncatchable!" 
Killer Mike said he couldn't reach Nudy through the streets or through his manager. However, he completely forgot that he went to school with Nudy's mother. 
"Nudy's mama went to school with me," Killer Mike said. "Nudy's mama said, 'What? Killer Mike's calling you for a feature? Yeah, you're gonna do that and you're not even gonna charge him.'"