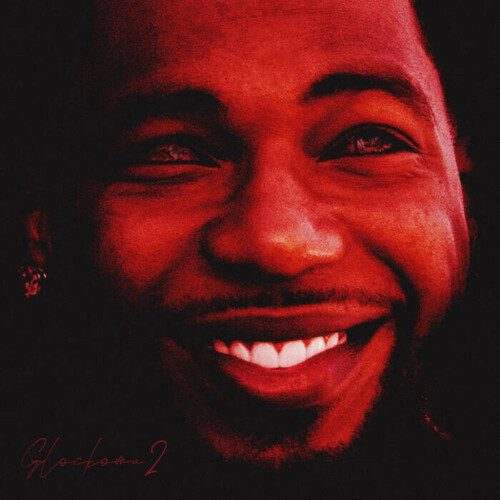 Key Glock Shares "Work," the First Single from Glockoma 2
Key Glock made his name on no-nonsense Memphis-style bangers, and in 2023, he's preparing to return to his roots. Coming through with the first single from the upcoming Glockoma 2, the Paper Route Empire stunna shares "Work." A somber and speaker-knocking banger produced by PRE's own Bandplay, "Work" finds Glock powering through haunting vocal samples and crackling Tennessee trap percussion with his hustle-hard mantras. Flexing and reflecting in equal measure, Glock thinks of his mentor Young Dolph as he resolves to go harder than ever: "All of this money, I feel like I'm cursed/I lost my dog every day this sh*t hurt/(I lost my dog every day this sh*t hurt)/His voice in my head keep on telling me 'work.'"
His first full-length project since last year's Yellow Tape 2 (Deluxe), Glockoma 2 is the sequel to Glock's fan-favorite 2018 album Glockoma, home to some of his biggest hits, including the GOLD-certified bangers "Since 6ix" and "Gang Sh*t No Lame Sh*t." Five years later, Glock is keeping that same energy, returning to the no-nonsense lyricism that helped cement him as the hottest and coldest in his city. Currently available for pre-order, Glockoma 2 hits the streets on February 24th via Paper Route Empire
"Work" and Glockoma 2 arrive ahead of SiriusXM's Hip-Hop Nation Presents: Key Glock – Glockoma Tour, which kicks off in March. The 32-date run kicks off on March 5th at Atlanta's Coca-Cola Roxy making stops in Detroit, Chicago, Los Angeles, Dallas, and more before wrapping up in Nashville, TN at Marathon Music Works on April 28th. Key Glock will perform his vast array of hits, including the recently Platinum-certified "Ambition For Cash" and the recently GOLD-certified "Dough." The tour features support from NC riser TiaCorine, Glock's Paper Route Empire brethren Kenny Muney and Jay Fizzle, and Dallas rapper BigXThaPlug will join as a special guest for the Texas dates. With five dates already sold out, and low-ticket warnings for multiple other shows, tickets for SiriusXM's Hip-Hop Nation Presents: Key Glock – Glockoma Tour are available now at keyglock.com.
Glockoma 2 heralds a big 2023 for Glock, and follows up PRE5L, Glock's EP, released on in November 2022. The five-track project paints a way forward for the legendary Memphis label, as the 25-year-old rapper shows his determination to lead Paper Route Empire into a bright future. Released on #DolphDay, PRE5L is dedicated to Glock's mentor Young Dolph. Fans of Dolph and Glock can pay tribute to Dolph at the traveling Dolphland museum, which hits Houston this weekend, February 17-February 19, before heading to San Antonio and Washington, DC in the near future.
Pre-save Glockoma 2: https://music.empi.re/glockoma2
© 2023, Seth "Digital Crates" Barmash. All rights reserved.