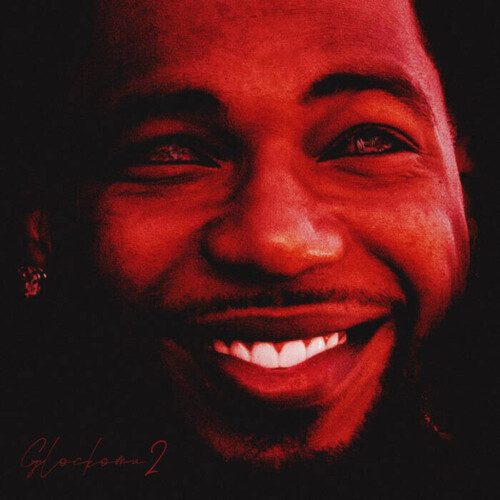 Key Glock Drops 'Glockoma 2' Album
In the five years since releasing his 2018 mixtape Glockoma, Memphis's Key Glock has established himself as one of the South's essential rising stars. Coming through with the highly-anticipated sequel to his breakthrough tape, Key Glock shares Glockoma 2, a brand new full length. Rhyming over soulful, speaker-knocking trap beats, Glock shoulders the 15 track length, as always, without any features: "I might just go and pay myself for a feature/It's Glizock, I be fresh and I finesse ya like a preacher," he spits on the closing track "F*ck A Feature." The 25-year-old rapper levels up his pen game, taking inspiration from the late Young Dolph to hone his metaphors and sharpen his punchlines, while keeping the same suavity that his fans expect. Home to recent singles "Work" and "Dirt," plus the Fall 2022 hit "From Nothin," along with new highlights like the triumphant "Chromosomes" and the cloudy lyrical showcase "Key Rex, "Glockoma 2 is available everywhere via Paper Route Empire.
Along with Glockoma 2, Key Glock shares the video for "Dirt." Released earlier this week, "Dirt" is the album's forceful opening track. Backed by a heartening, vintage soul-sampling instrumental, the track finds Glock powering through life's highs and lows while maintaining a sober perspective on the streets: "Number one rule: get that money, mane, (I learned that sh*t from Dolph)/It ain't no shame up in my game, (I'm tryna get it off)/This street sh*t is just not the same, (most of these n****s soft)." In the video, Glock heads out to the desert, spitting bars as spiky as the surrounding Saguaro cactuses.
Following the album's release, Key Glock embarks on SiriusXM's Hip-Hop Nation Presents: Key Glock – Glockoma Tour. The 32-date run kicks off on March 5th at Atlanta's Coca-Cola Roxy, making stops in Detroit, Chicago, Los Angeles, Dallas, and more before wrapping up in Nashville, TN at Marathon Music Works on April 28th. Key Glock will perform his vast array of hits, including the recently Platinum-certified "Ambition For Cash" and the recently GOLD-certified "Dough." The tour features support from NC riser TiaCorine, Glock's Paper Route Empire brethren Kenny Muney and Jay Fizzle, and Dallas rapper BigXThaPlug will join as a special guest for the Texas dates. With five dates already sold out, and low-ticket warnings for multiple other shows, tickets for SiriusXM's Hip-Hop Nation Presents: Key Glock – Glockoma Tour are available now at keyglock.com.
Glockoma 2 heralds a big 2023 for Glock, and follows up PRE5L, Glock's EP, released on in November 2022. The five-track project paints a way forward for the legendary Memphis label, as the 25-year-old rapper shows his determination to lead Paper Route Empire into a bright future. Released on #DolphDay, PRE5L is dedicated to Glock's mentor Young Dolph. Fans of Dolph and Glock can pay tribute to Dolph at the traveling Dolphland museum, which hits San Antonio this weekend, before heading to Washington, DC and CHicago in the near future.
© 2023, Seth "Digital Crates" Barmash. All rights reserved.