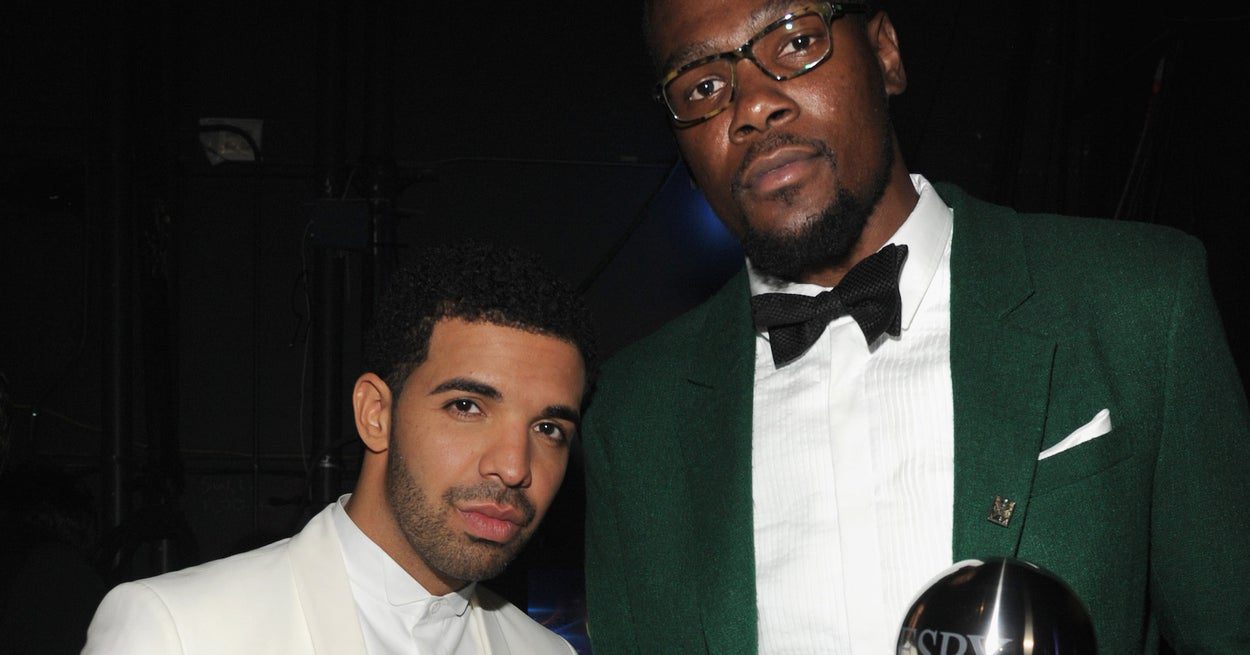 Kevin Durant Is Drake's Official 'For All the Dogs' A&R
Of course, "All the Parties" isn't the first time Drake's brought up Durant on a song. Back in 2012, with the then-Oklahoma City Thunder star fresh off carrying his team to the franchise's first NBA Finals appearance, Drake gave KD a shout during his guest verse on French Montana's hit single "Pop That."
"OVO that's major shit, Toronto with me that's mayor shit/Gettin' cheddar packs like KD, OKC that's player shit," Drake rapped.
Four years later, Drizzy unleashed perhaps the most notable Durant reference in a rap song with "Weston Road Flows," a fan favorite from the 6 God's 2016 album Views.
"A lot of people just hit me up when my name is mentioned/Shoutout to KD, we relate, we get the same attention/It's raining money, Oklahoma City Thunder/The most successful rapper 35 and under," he rapped.
Back in September 2022, Drake hopped on Instagram to celebrate KD's 34th birthday. "More life to my exec producer @easymoneysniper," he wrote on his Instagram Stories.