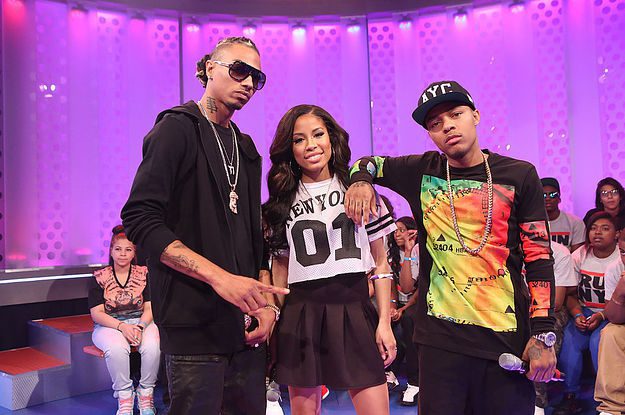 Keshia Chante Addresses Beef With Bow Wow: 'We Had A Little Rivalry'
Gonez asked Chante what Bow Wow was like, to which Chante responded, "He's my homie. I love him, we're friends, but I always tell the story about Bow Wow because he hazed me in the beginning."
When they were both in their teens, Bow Wow was in the process of filming his video for "Shortie Like Mine." Bow Wow had originally asked Chante to be the lead girl for his part in the video.
When the rapper then asked Chante to come back to his hotel, she swiftly denied him leading to some last-minute cast changes on the set of the music video. Chante's team then told her that she had been replaced by Angela Simmons as Bow Wow's lead girl.
Chante said that Chris Brown then came to her trailer and offered her to be his lead girl in the video after finding out what had transpired between her and Bow Wow.
"Then we had a little rivalry," Chante said. "So we shoot the video and Bow Wow gave me attitude the entire time.
"Then years pass and it was never cool," she added. "Then 106 & Park happened […] They told Bow the day I was showing up that I was the new host. They didn't prep him, they didn't give him a heads-up. And when I walked into his dressing room and he saw it was me, he was mad as hell."
Chante explained that he hadn't acknowledged her and he kept hazing her by voluntarily misreading his lines and reading her lines.
"He was trying to play with me," Chante said.
Drake would eventually join 106 & Park to announce Chante as the new host and told Bow Wow to be cool with Chante.
"So he gave Bow the okidoke and then Bow was nice to me after that," Chante concluded. "I was like 'Ouh, you got big bro'd. Toronto strikes again!"
Today, Chante took to Instagram to add some extra context to their friendship.