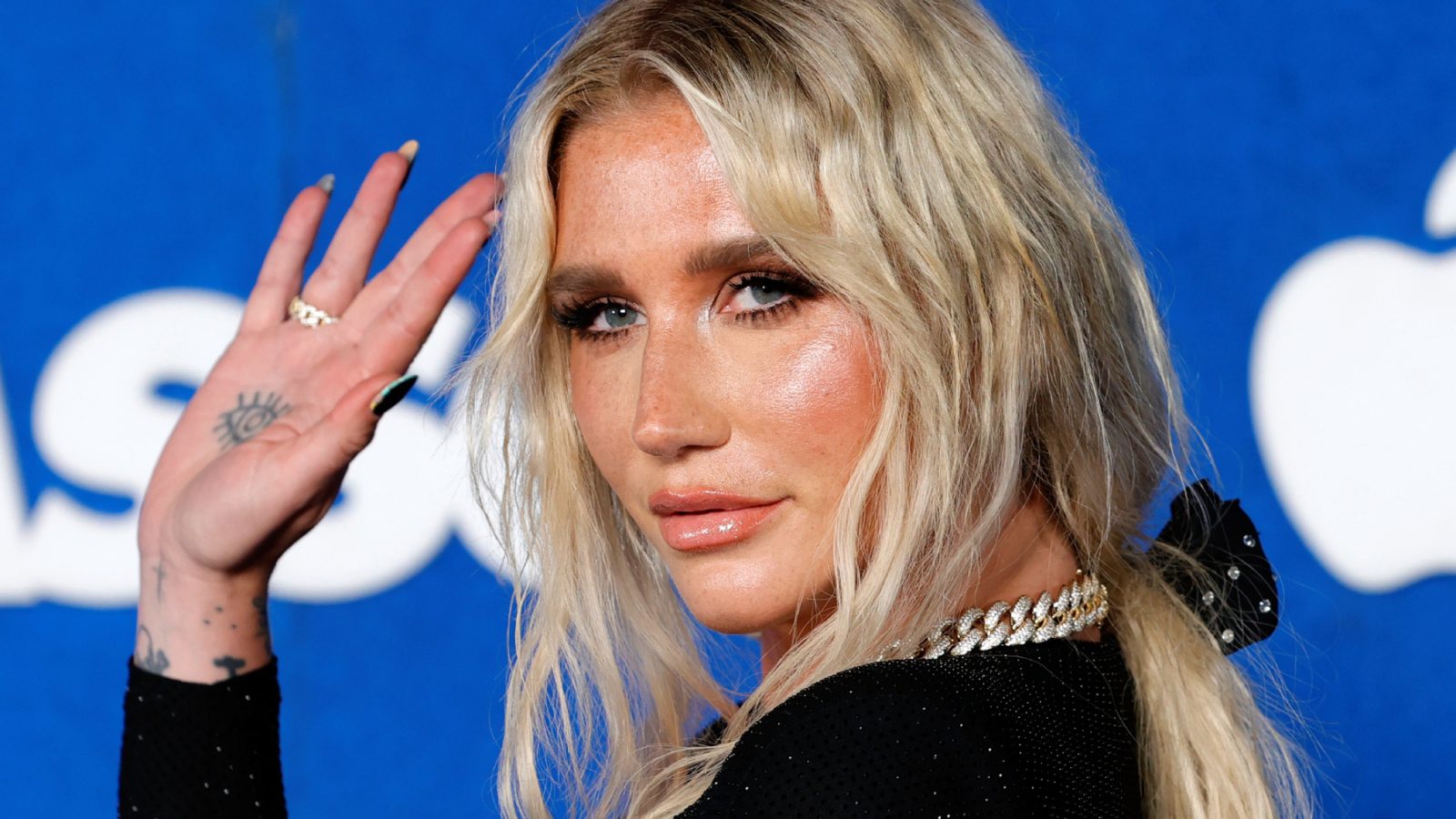 Kesha Teases New 2023 Music While Eating Lunch
Singer went on Instagram Live to share a snippet of new music
Kesha shared a peek at new music on her Instagram Live on Wednesday. The "High Road" singer kept things casual in a robe and sunglasses while teasing a snippet of what appeared to be an upcoming track.
While eating a sandwich (it was around noon, after all), Kesha played her vocals in the background: "I'm about to blow your fucking head through the ceiling/ I'm getting sued 'cause my mom has been tweeting/ Don't fucking tell me that I'm dealing with reason."
The reference is to Kesha's mother, Pebe Sebert —  a singer-songwriter who has worked with Dolly Parton, Miley Cyrus and more artists. In 2016, Lukasz "Dr. Luke" Gottwald filed a lawsuit against Sebert asserting claims of defamation that were later dismissed. The lawsuit followed a prior lawsuit by Kesha in 2014 seeking to void all their contracts because of how, the suit claimed, Dr. Luke "sexually, physically, verbally, and emotionally abused [Kesha] to the point where [she] nearly lost her life." Dr. Luke countersued shortly after.
While details on the new music are still under wraps, fans online were thrilled. "Only Love Can Save Us Now," one fan commented during the Instagram Live.
Kesha took the stage last June in New York City to commemorate the anniversary of the Stonewall Riots and celebrate Pride Month, performing with Betty, Mila Jam, and Shea Diamond. While the recent preview is Kesha's first tease of 2023, the singer has collaborated with several artists throughout 2020 to 2021, including "Chasing Rainbows" with Big Freedia, "Stronger" with Sam Feldt, "Since I Was Young" with Wrabel, and "Drop Dead" with Travis Barker.