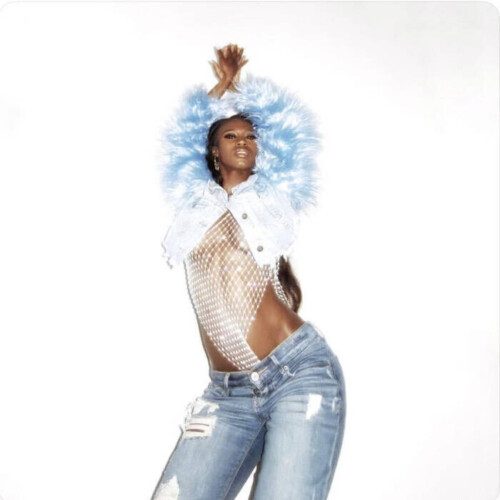 KERSTIN DROPS ANTICIPATED SINGLE "SO DEEP"
KERSTIN is a talented R&B-based artist Born KERSTIN Recole Brookins. As her music is gaining her a dedicated fanbase some may know her by her social media handle @KERSTINOFFICIALL . KERSTIN blends together world music and afro beats influence into her modern unique R&B sound. Her vocal stylings always mesh well with her production and she properly includes elements of dance and pop music into her sound. Not just a talented singer she also dances and has excellent videos to back up her musical themes.
KERSTIN recently released the sultry and melodic Single EYES from her prior Ep "UNTITLED". Since this release, she has amassed 1.1 Million followers on Instagram and thousands of new fans on Youtube. KERSTIN is stepping out of her green Shell and silhouette blasting through the pack of new performers she emerges as a fierce solo act with new music and visuals on the way.
She sets to grab the attention of many new fans with her new Release "SO DEEP" which is online streaming everywhere now! The song "SO DEEP" is a crossover hit with elements of pop music blended with Afro beats. Her patented R&B vocal flows go perfectly over this production making it a catchy anthem. The video for the song blends this vocal performance with dances matching the energy of the song. KERSTIN has confirmed that "SO DEEP" will be a Single on her new album coming soon!
Continuously setting strong starts in the music business while building her own foundation, the melodic sweet voice is a BOSS.
KERSTIN (BROOKINS) is multitalented and used her own Production through her company will be released Via SWEETWOOD ENTERTAINMENT.
Make sure to tune in to her visuals for "EYES" and "SO DEEP" after the jump. Also, check out her
webpage
where she has exclusive merchandise for sale! Stay tuned for more work soon from KERSTIN on HipHopSince1987.com!
© 2023, Seth "Digital Crates" Barmash. All rights reserved.