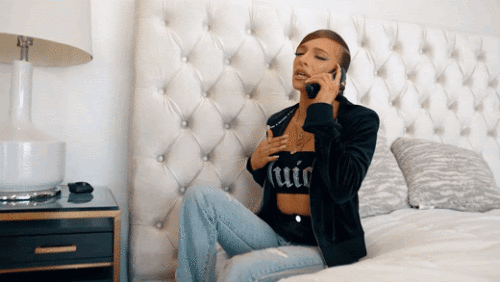 R&B singer/songwriter Kendy X continues to illuminate as one-to-watch with today's release of her new music video to "Options" via Rose Records. Directed by renowned creative director Philon The Goat, the stripped-down visionary effort sensationally showcases Kendy X's feminine flair and dazzles in ferocity to complement the tracks empowering tone.
Kendy X shares, "Options is one of the records I relate to right now from the project. As women, we have as many options as men do, and often that idea is forgotten because of our natural senses to stay loyal to a relationship that may not be the best for us. I feel like so many young women can relate to this track and feel empowered as they navigate a journey of love or a loss of love."
The official music video of "Options" arrives on the heels of Kendy X's debut project release, Misplaced. Receiving an array of editorial praise from Apple Music, Pandora, and more and aided by the project's anchor single, Billboard-charting "For Me Remix" featuring DreamDoll and Kalan.FrFr, the six-track EP is continuing to soar to new heights.
As the ending of Spring hits, the desire to rewind and move forward kicks in, reliving every magical moment from the season's past. It's a vibe that newcomer Kendy X has eloquently encapsulated in her debut EP. The 21-year-old entertainer, the buzz-worthy artist, has arrived. Wasting no time to bring her dimensional talent live in living, vivid color, Kendy X is set to conclude her first nationwide tour alongside LA's own Kalan.FrFr for his Never Lose You Tour this week on 5/21/22 in Santa Ana, CA.