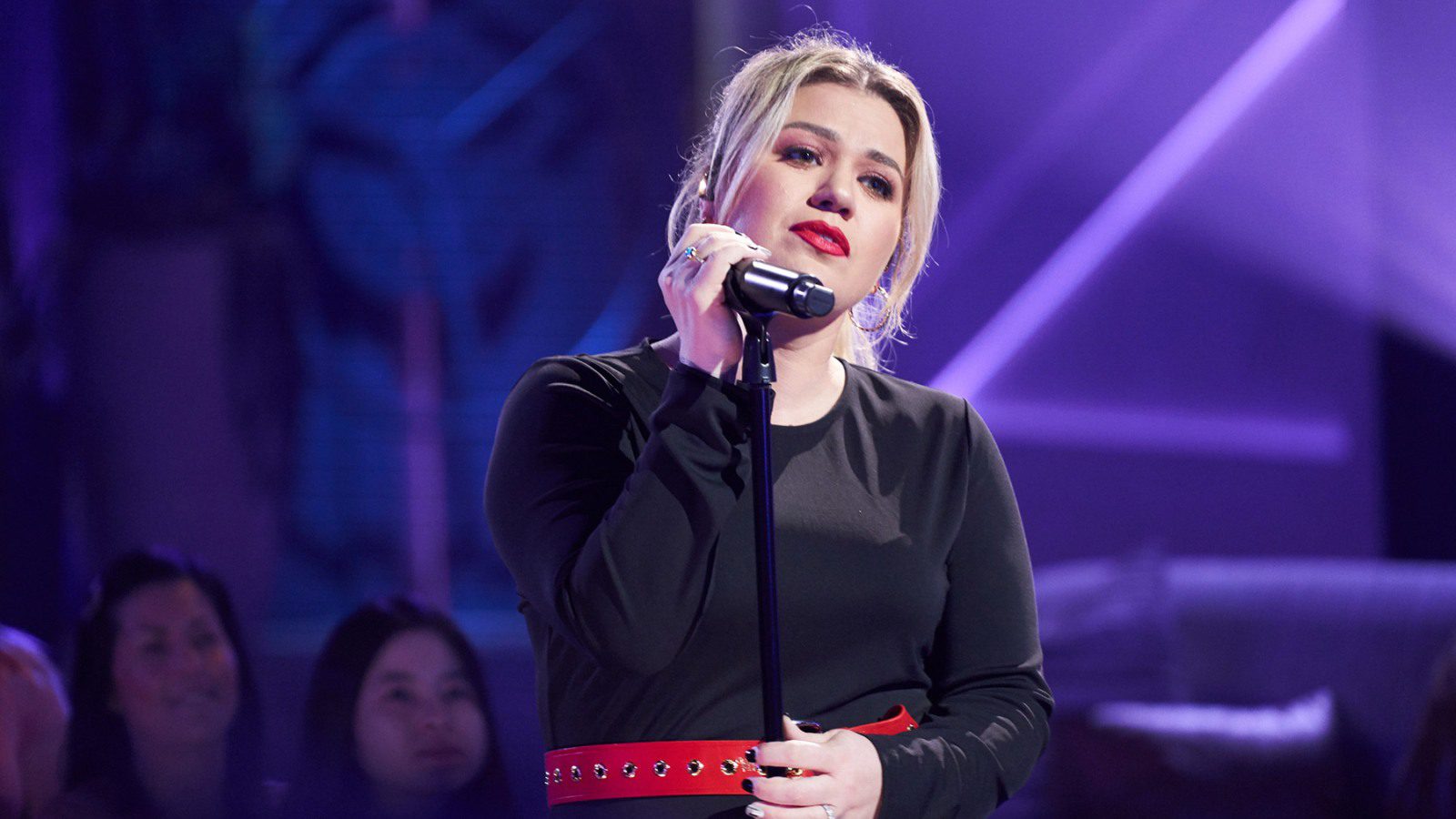 Kelly Clarkson Rivals Adele's Vocals in New 'Set Fire to the Rain' Cover
In the past, Clarkson has covered tracks like "Rumour Has It" and "Rolling in the Deep"
Only a vocalist like Kelly Clarkson can do a song like Adele's "Set Fire to the Rain" justice. On Tuesday's episode of The Kelly Clarkson Show, the beloved singer and TV host sang a rockier rendition of the Adele classic.
Backed by her My Band Y'all, Clarkson hit Adele's song with some strong vibrato as she held the high notes with some twangy vocals. "'Cause there's a side to you/That I never knew, never knew/All the things you'd say/They were never true, never true," she sang. "And the games you'd play/You would always win, always win."
Clarkson has been known for covering Adele's songs on her show. She sang Adele's "Rumour Has It" back in November, "Water Under the Bridge" last August, and both "Rolling in the Deep" and "Send My Love" back in 2021. And during her Stronger Tour over 10 years ago, Clarkson performed "Someone Like You" on the road.
Earlier this week, Clarkson was joined by Pink for a segment of Songs and Stories, where the two musicians paired up to sing some of Pink's biggest hits. She's also recently covered Joy Oladokun's "Breathe Again," Taylor Swift's "Better Man," and Chris Stapleton's "You Should Probably Leave."
Back in 2012, Clarkson gushed over Adele in an interview with Rolling Stone saying she was in "no way" jealous when she won all her Grammys. "As long as I don't get beat by someone who sucks. And I voted for Adele in all the categories where she won," she said at the time. "I've been a fan of hers since "Chasing Pavements."