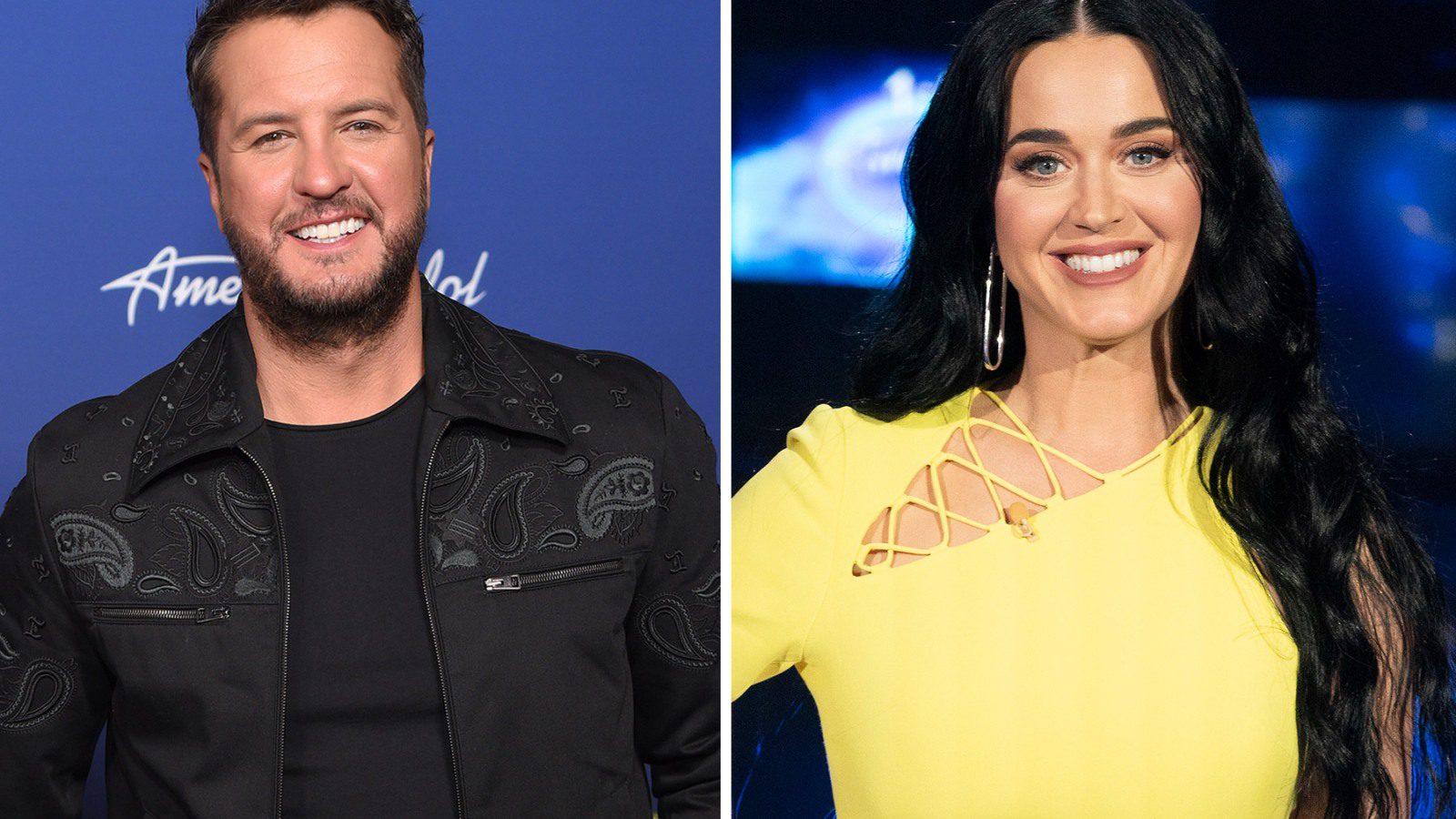 Katy Perry and Luke Bryan Announce Summer Dates for Las Vegas Residencies
From judging American Idol together to both performing at Resorts World in Sin City, Katy Perry and Luke Bryan are buddying up once again to announce the continuation of their residencies in Las Vegas. On Tuesday, Perry and Luke each shared a silly video on their respective Instagrams, where the music stars teased their upcoming performances in Las Vegas.
"What are you doing on my Instagram?" asked Perry.
"I'm trying to get some of your 100 million followers!" joked Bryan with a laugh.
"Why am I on your Instagram?" added Perry, before teasing the announcement, and joking that they had another secret to share. ("Just kidding!" joked Perry.)
"I'm doing new shows," said Bryan. "Me too!" added Perry. "Our calendars are crazy! We share the stage, actually we share the same backstage and the same dressing room."
"Wherever I pee, you pee?" asked Bryan, before Perry joked that she had to change the toilet covers after Bryan performs. "After a run of Luke's shows… it's just been used up! But anyways we have new shows at Resorts World. Come and see us."
The "Firework" songstress will now perform a run of dates in mid-May, before returning to Vegas at the end of July for eight more shows. She kicked off her Resorts World residency — which is nominated for Best Residency at the iHeartRadio Music Awards — back in December 2021. By the end of her August run, she'll have performed 70 total "Play" shows.
"You don't have to take mushrooms to feel like you're on mushrooms when you watch this show. Believe me," Perry told Rolling Stone about her shows last fall. "It's got all the nostalgia factor, but it is wrapped up in this Alice in Wonderland mushroom trip animated story of finding true love and self-love."
She also teased the release of new music soon, and an eventual world tour: "Trust, sweetheart, she's got a couple of aces still left up her sleeve," she said.
As for Bryan, the country singer opened his Vegas residency in February last year, where he performs a slew of his career-spanning hits. "I need to really, really knock it out of the park and compete with the biggest entertainers in the world," Bryan told reporters last year. "When you come to Vegas you can be a big, big country star, but you get thrown in the pot with everybody, all forms of music, all genres."
Tickets for the additional dates for both Perry and Bryan's shows go on sale on Friday, Feb. 17 at 1 p.m. ET.
Katy Perry: PLAY 2023 Residency Dates
February: 15, 17, 18, 22, 24, 25
March: 3, 4
April: 5, 7, 8, 12, 14, 15
May: 12, 13, 17, 19, 20, 24, 27, 28*
July: 28, 29*
August: 2, 4, 5, 9, 11, 12*
Luke Bryan: VEGAS 2023 Residency Dates
March: 22, 24, 25, 29, 31
April: 1
August: 30*
September: 2, 3, 6, 8, 9*
* New dates go on sale Friday