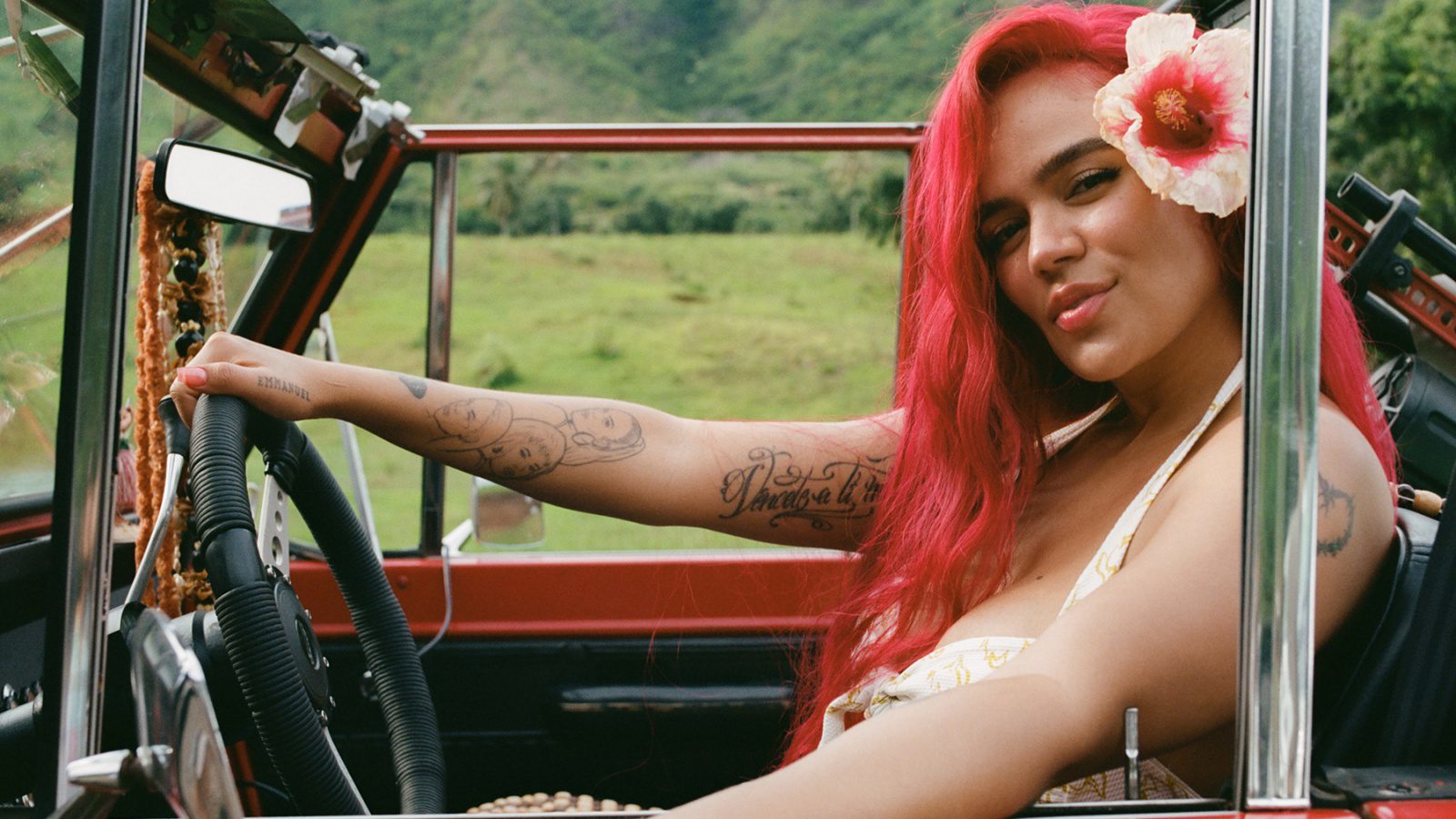 Karol G Announces Highly Anticipated Album 'Mañana Será Bonito'
"The name of album is a a phrase I kept repeating to myself when nothing felt great," she tells Rolling Stone. "Every day I'd say to myself, 'It's okay, mañana será bonito — tomorrow will be beautiful.'"
Karol G has been teasing a new album era for a few months now, and on Wednesday, she announced that her LP Mañana Será Bonito is finally coming.
The Colombian pop star made the announcement with an adorable Instagram video that shows her sitting in her car in Medellin on a glum morning. She finds a piece of paper with instructions for a phone number to dial if she's feeling sad, and when she calls, a little boy picks up and begins listing things she can do to feel better. "What if you do a show and present yourself there?" he suggests. "Why don't you sing the 'La Jeepeta' song?" He ends the video with some advice: "Mañana será bonito," he says, which means "tomorrow will be beautiful."
Karol G caught up with Rolling Stone in New York the day before she made her announcement and she explained that the album took her a long time to finish because, due to its personal nature, she wanted it to be perfect. "Every day I kept finding something I wanted to change or rethink, or finding little details I wanted to update. It's always hard, but now I've turned it in and it's finished, and I can't wait for people to hear it," she said.
She said the concept was inspired by a tough time she went through over the last couple years. "This definitely represents a specific phase of my life. The name of album is a a phrase I kept repeating to myself when nothing felt great. I mean, I was going through the best moment of my career, but personally I was really disconnected from myself and from my friends. I wasn't unhappy, but I wasn't happy either. So every day I'd say to myself, 'It's okay, mañana será bonito — tomorrow will be beautiful.'"
The album comes after KG0516, the album that she released in 2021 that was nominated under the Best Música Urbana Album at the Grammys. Karol has been touring non-stop since the album came out, completing her Bichota and $trip Love world tours.