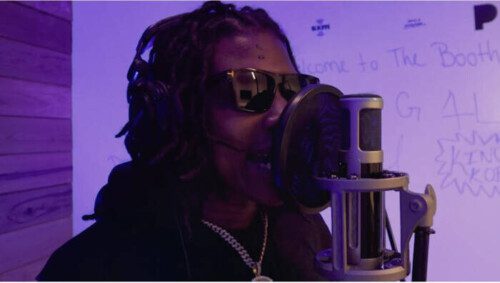 Joshua 'J1' Raiford Launches Its "DaBooth" Series To Spotlight Emerging Artists @ SiriusXM/Pandora NOW
Joshua 'J1' Raiford, Vice President of Music Programming at Pandora, has officially launched "DaBooth" series at SiriusXM/Pandora NOW. DaBooth gives emerging artists a chance to showcase their talents outside of their normal style of music.
This series is open to both rappers and singers across the nation. The rappers pick a classic track, preferably from their hometown, and lay their bars down and the singers can choose a classic R&B track to cover. 
A recent installment of the series features NYC's Neek Bucks freestyling over the classic "Losin Weight" instrumental from Cam'ron and Prodigy. Its previous installment featured Gaten's emphatic freestyle over the iconic "Tony Montana" instrumental by Future. 
J1 spoke on the significance of the platform by stating: "I grew up watching Rap City, and one of my favorite parts was when the guest would hop in the booth and freestyle. I wanted to recreate that vibe with a little twist as well as open it up to singers. There's just something special seeing an artist create music in an actual booth."
Some of the upcoming participants involve the likes of NandoSTL, Domani, Ruben Vincent and more.
Check out the first two episodes here:
© 2023, Seth "Digital Crates" Barmash. All rights reserved.