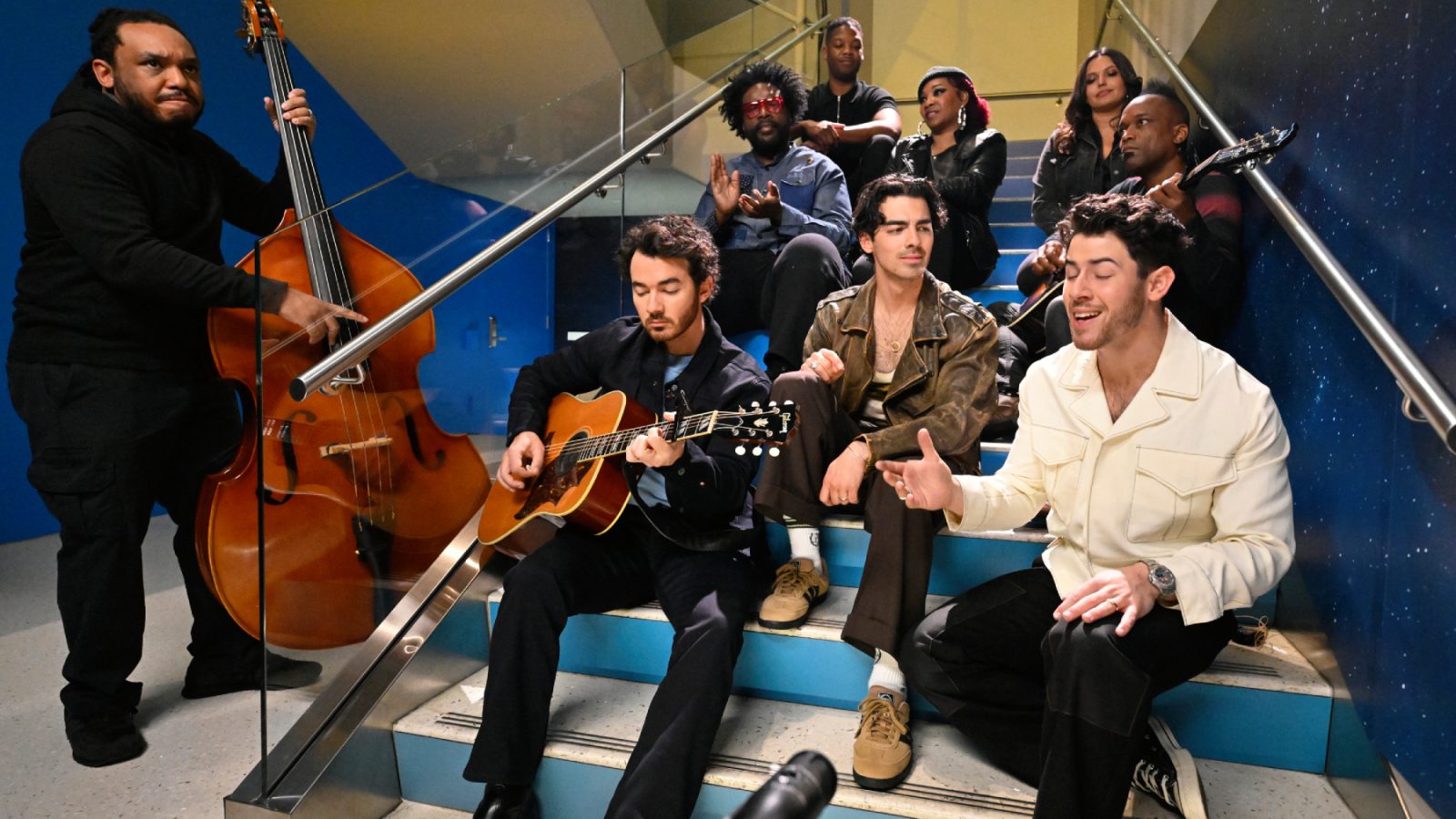 Jonas Brothers Bring the 'Waffle House' to the 'Tonight Show'
The Roots joined the group for an acoustic version of the song on Fallon
The Jonas Brothers took to the Tonight Show stairwell on Tuesday to perform an acoustic version of their new single "Waffle House" with The Roots.
The "Musical Stairs" segment featured Mark Kelley on cello, "Captain" Kirk Douglas and Kevin Jonas on guitar, as Nick and Joe Jonas leading vocals. The track released in April and plays homage to the restaurant the brothers saw as their "sanctuary" growing up. "It was the place we dreamt up ideas, the place where we worked through our problems together, and the place where we finally realized we could find our way through anything as long as we came together," said the band in a statement.
"Waffle House" previews their record The Album, out May 12. In February, the Jonas Brothers released "Wings," the first single from the group's sixth studio album. The new album will lean into seventies themes, with inspiration taken from what made the Bee Gees so successful. "They were a huge influence in our lives, growing up and listening to them with our father," Kevin said in an interview with Variety. "And obviously, as we grew up being three brothers in a band, we definitely understood similarities."
The Album will follow up Happiness Begins, which was released in 2019. The Jonas Brothers have swapped out their creative partnership with Ryan Tedder on Happiness Begins for a new approach alongside singer and songwriter Jon Bellion.