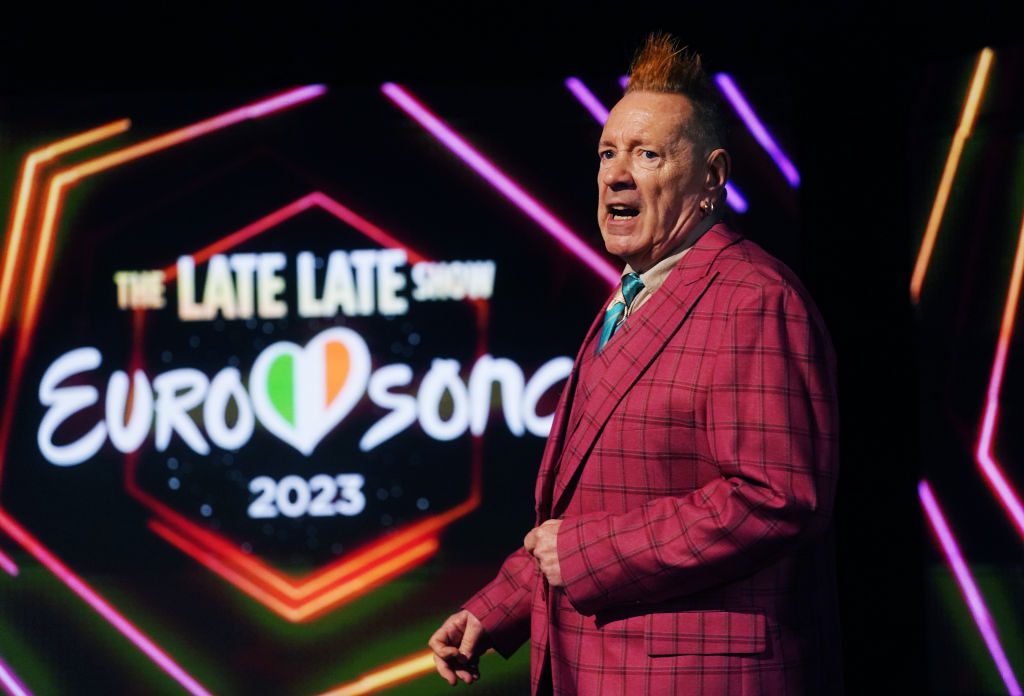 John Lydon and Public Image Ltd. Lose Bid to Represent Ireland at Eurovision
Punk legend and company performed "Hawaii" at finalists showcase Friday, but Irish voters opted for another contestant
John Lydon (née Johnny Rotten) and his Public Image Ltd. have failed in their bid to represent Ireland at this year's Eurovision Song Contest.
In January, the London-born Lydon announced plans to enter PiL's latest single "Hawaii" — a song written for his wife Nora, who is suffering from Alzheimer's Disease — into the annual competition, hoping to raise awareness for the neurological condition.
"It is dedicated to everyone going through tough times on the journey of life, with the person they care for the most," Lydon said in a statement. "It's also a message of hope that ultimately love conquers all."
On Friday, the six finalists to present Ireland — Public Image Ltd., Adgy, Connolly, Wild Youth, Leila Jane, and K Muni & ND — performed their respective entries on Irish television, and despite the good intentions, voters in Ireland instead opted to go into Eurovision battle with Wild Youth's "We Are One"; "Hawaii" finished fourth out of the six contenders.
Eurovision 2023 will take place this May in Liverpool, England, with 37 nations competing in the contest; the city is hosting on behalf of Ukraine, which won Eurovision last year but is still unable to host due to the ongoing Russian war.