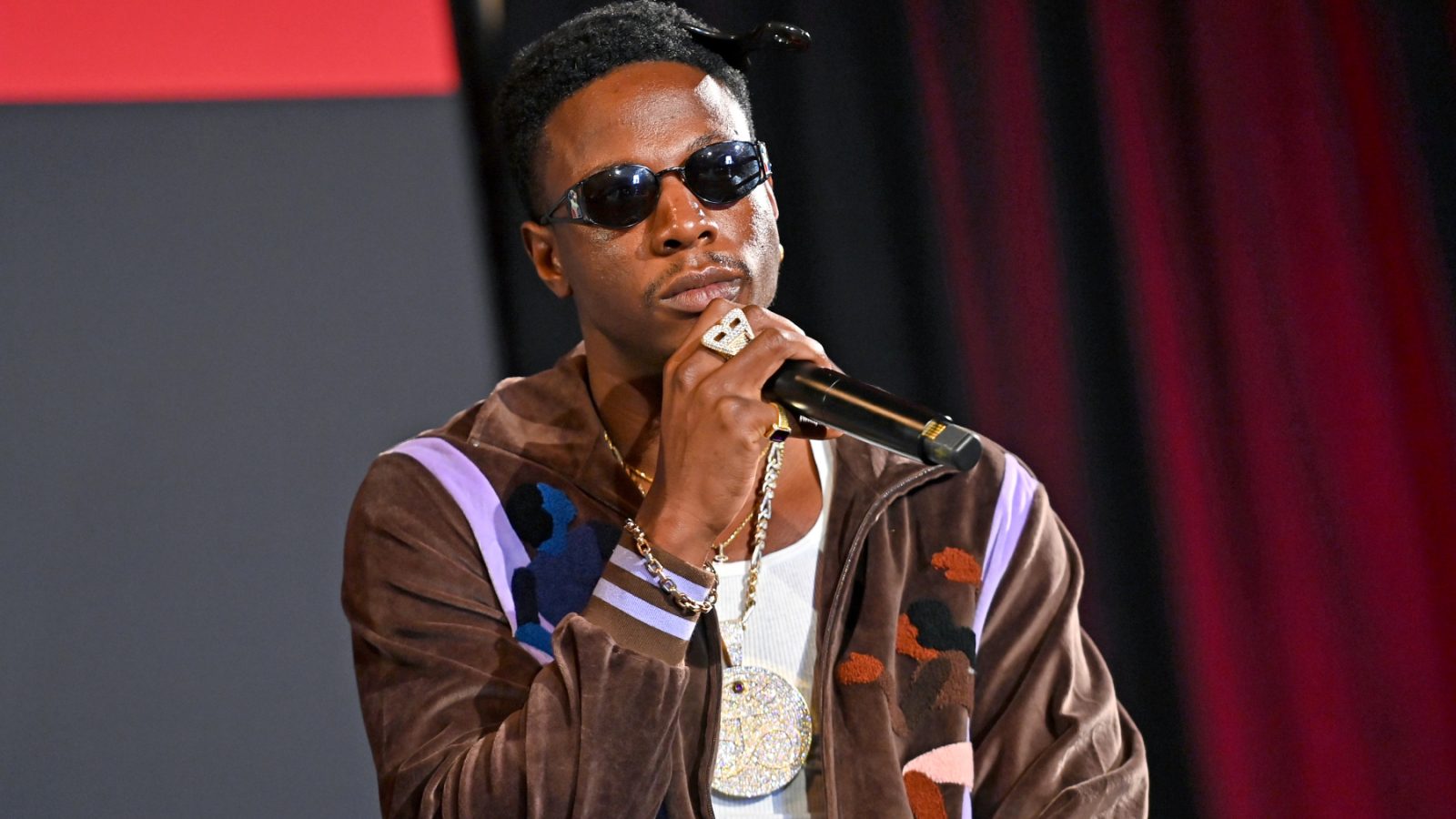 Joey Bada$$ Delivers Melodic Cover of Mos Def's 'UMI Says'
The rapper stopped by Australian radio station Triple J to also perform his own original track "Show Me"
Joey Bada$$ paid a visit to the Australian radio station Triple J to cover Mos Def's single "Umi Says" from his 1999 debut solo studio album.
The performance was part of the station's "Like A Version" segment where every week, a musician or band performs a cover of a song and their own original work.
In an almost eight minute long clip of "Umi Says," Bada$$ delivers a smooth and melodic extended version of Def's track.
His performance is also joined by Zimbabwean-born, Melbourne-based singer KYE of "Good Company."
Bada$$ also sang "Show Me" for the segment's other half. The rapper delivered a soulful serenade during his latest appearance on the Tonight Show Starring Jimmy Fallon last fall, where he performed the song from his recently released third studio album 2000.
The track stands out as a highlight on 2000, which finds the Brooklyn rapper taking stock of his success. In a review of the album, Rolling Stone wrote: "Yet a larger question remains: who is Joey Bada$$ the rapper in 2022? In some ways, he'll always be that kid rocking ciphers in New York with Steez and Pro Era. But he's evolved with an airy, melodic pop sound, often supplemented with live instruments, that both brightens and tastefully smothers his idiosyncrasies.