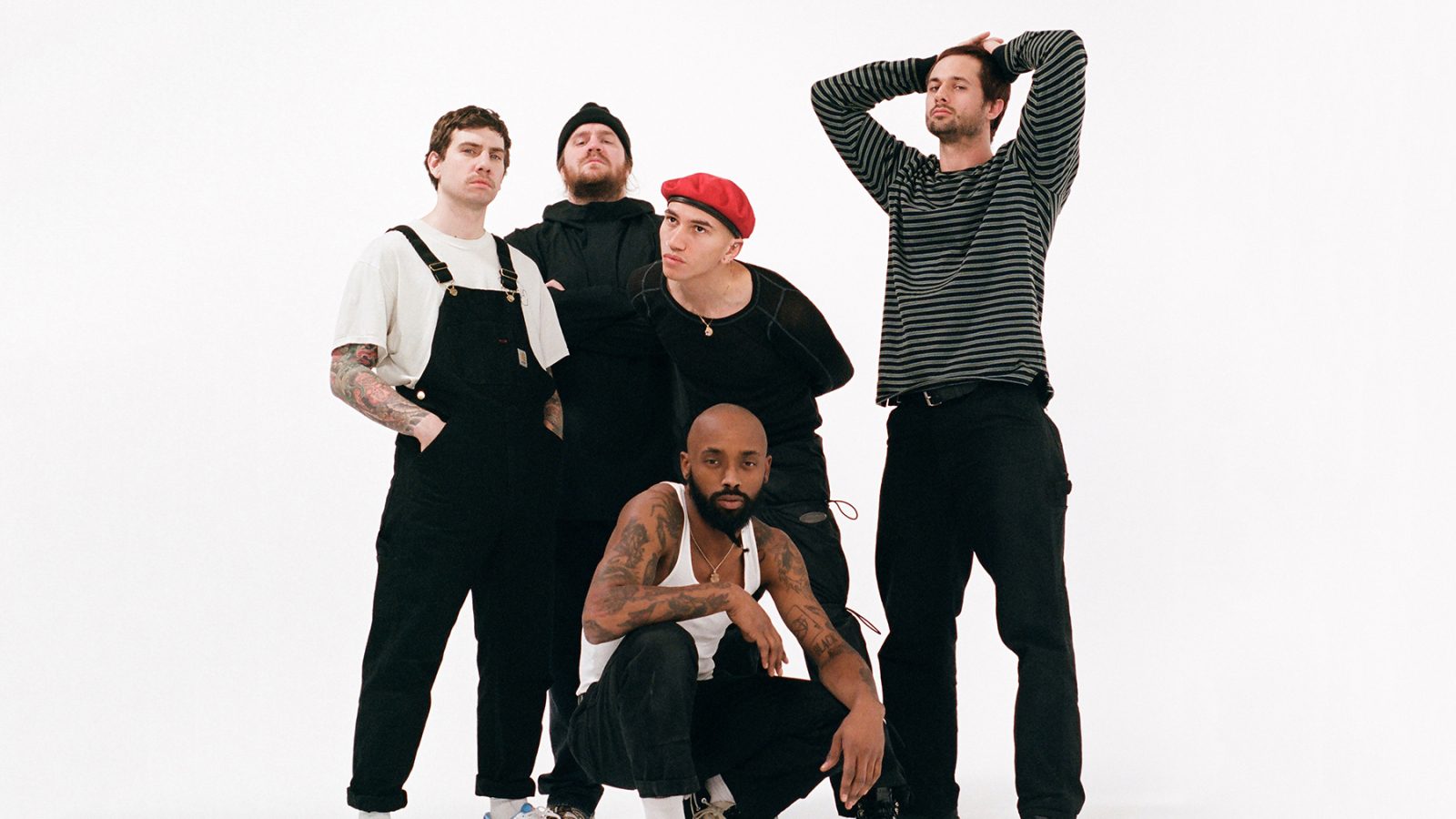 Jesus Piece Are Ready to Make the Leap From Hardcore Darlings to Festival Mainstays
Heavy music's post-lockdown resurgence launched groups like Turnstile and Knocked Loose from VFW halls and church basements into major festivals and arenas. Jesus Piece is next up to make that leap with their new LP, …So Unknown. The group has been busy in the years since the release of their 2018 debut Only Self, touring relentlessly, garnering millions of views of their notoriously intense live shows across social media, and (in an unexpected twist for a metalcore band bio) modeling for NYC fashion brands like Noah and Nike SB. In 2021 a video of Jesus Piece drummer Luis Aponte caught the eye of hyper-pop superstar Charli XCX, who asked him to back her when she played Saturday Night Live.
As on Only Self, the group blasts 10 hardcore, groove-metal, and metalcore tracks in under 30 minutes, but Jesus Piece avoid the repetitive and rough aspects of their debut by growing exponentially as musicians, focusing their songwriting, and becoming more capable of translating the energy of their live show into nuanced studio performances.
Frontman Aaron Heard has the most powerful voice in metal right now.  Where Knocked Loose's Bryan Garris delivers his signature temper-tantrum shrieks and Drain's Sammy Ciaramitaro howls with a California surfer drawl, Heard roars. He welcomes the listener to their second album with his cast-iron vocals on "In Constraints." Throughout the record, he preaches on well-worn metal themes like existential dread, murderous nightmares, and alienation. But Jesus Piece really thrives when Heard gets personal. On "The Bond," he contemplates the disintegration of the relationship with his brother, and on "Silver Linings," Heard hollers an ode to his three-year-old son, "You're a part of me/My other half/When days get bleak/You're my silver lining."
Musically, guitarists David Updike and John Distefano, bassist Anthony Marinaro, and drummer Aponte shine when providing space around Aaron Heard's vocals. "An Offering to the Night" ends with one of the most brutal, chugging breakdowns on the record, while "Silver Linings" drones and distorts during its last minute, a welcome respite in the chaos of So Unknown. 
The album's first two tracks, "In Constraints" and "Fear of Failure" rely on traditional metalcore elements rather than breaking new ground, serving as a rehash of their previous LP. But the album begins to move beyond the mold with "Tunnel Vision" and "FTBS." The former teeters on being full-blown nu-metal, reminiscent of early Slipknot, with dissonant guitars, tom-heavy percussion, and panned whispers throughout the track. With "FTBS" (an easy-to-decipher acronym), Jesus Piece constructs their ultimate live anthem, a shout-along hymn that feels just as right being sung by Heard as it would be by DMX or M.O.P., "You don't like what you're hearin'/FTBS/They don't like how you're livin'/FTBS." The verdict is still out whether this becomes the song that introduces Jesus Piece to the world at large –but if it doesn't, that's the world's fault.