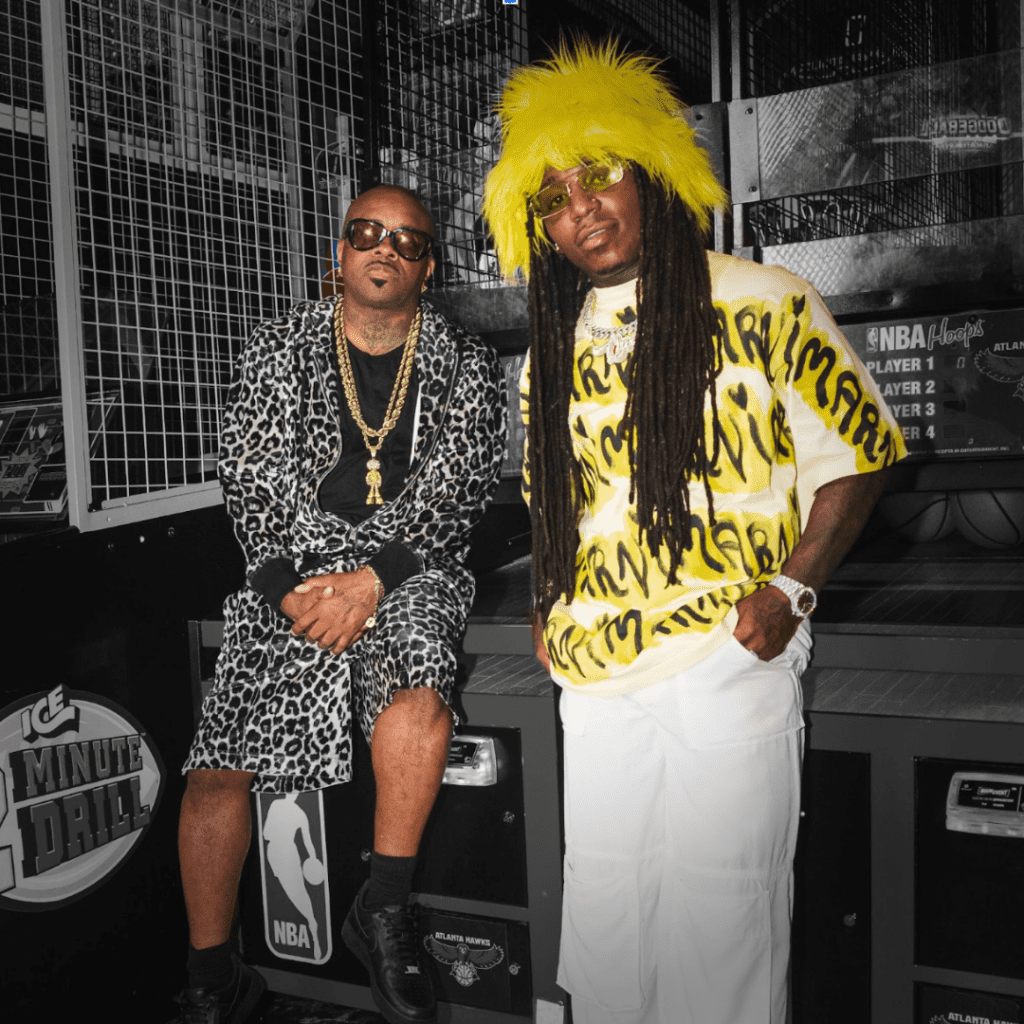 Jermaine Dupri & Jacquees Release New Song "Pick It Up" + Music Video
For his Mass Appeal debut, legendary recording artist Jermaine Dupri enjoys a night of fun at the local entertainment spot with fellow Atlanta recording artist Jacquees in the new song and visual titled "Pick It Up."
Produced by Dupri himself, the Diesel Films-directed music video stars the ATLiens cruising in a classic old school and dancing around Main Event with flashy dance moves to impress the ladies. And with JD's signature ad-libs, the song delivers a classic 90s vibe with Jacquees's smoothly swaggered vocals singing flirtatious lines like:
"Better not start what you can't finish/texting me all those pictures/If I can't touch it then don't send it all that talking I ain't with it./Unless you really gonna do something/then I'll be there around 2 somethin'/I been waiting on you for like two summers. Make sure you got my new number." 
"This song really reminds me of some new jack swing type vibes," said Jacquees in a press release."It's always a pleasure to work with JD; that's my bro, and I trust his direction. I love the record too, and I think the people will also. It's time for some feel-good music." 
"Pick It Up" appetizes fans for Dupri's forthcoming EP, currently untitled, set for late 2023. Based on his hitmaking history filled with legendary collaborators, the possible names to join Jacquees as a guest are limitless. Dupri signed a collaboration deal with Mass Appeal earlier this summer. More as this story develops. 
Watch "Pick It Up" below, and afterward, add the new track to your playlist on any streaming platform.