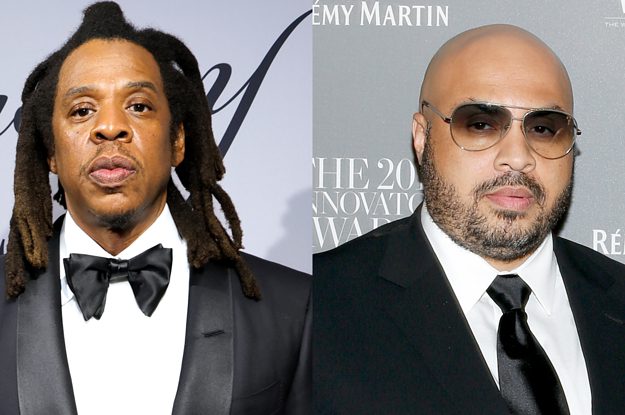 Jay-Z on Hype Williams Quoting Him $1.8 Million for "Sunshine" Music Video: 'You Think I'm Dumb?'
Jay-Z has collaborated with legendary music video director Hype Williams several times, but there was an instance where Hov got upset with him over the high asking price for his visuals at the time. 
In a conversation with Complex honoring Williams' iconic work over the years, the Brooklyn rap legend reflected on the music video for his 1997 single "Sunshine" off his sophomore album, In My Lifetime, Vol. 1. Williams' sat in the director's chair and had an incredible idea for the song that blew Hov away. 
However, the director had an asking price between $75,000 and $1 million for him to shoot a video. His résumé spoke for itself as he worked with artists such as the Notorious B.I.G., LL Cool J, Boyz II Men, Wu-Tang Clan, 2Pac, Busta Rhymes, and more, but Jay wasn't trying to make that type of deal. 
Jay-Z had already worked with Williams on the music video for the 1996 single "Can't Knock the Hustle" featuring Mary J. Blige, which he said "felt like cinema." Hov praised Williams for his "vision" and figured they could recreate the magic for their next project, "Sunshine." 
Williams had an idea for a $1.8 million video that was a "whole circus" that included "elephants" and more. The idea blew away Jay-Z, but Roc-A-Fella Records was only paying $20,000 for music videos at the time as they were still an independent record label. 
"So there was no way I was spending that sort of money," Jay-Z told Complex. "He pitched this really grand idea that was amazing…I think he may have given the idea to Busta. I don't remember exactly what it was, but I remember being blown away by it. And then he said the number, and I think it was, like, $1.8 million or something. And I was like, 'Hype, come on, bro.' Like I got mad at him. Like are you trying to play me? You think I'm dumb?"