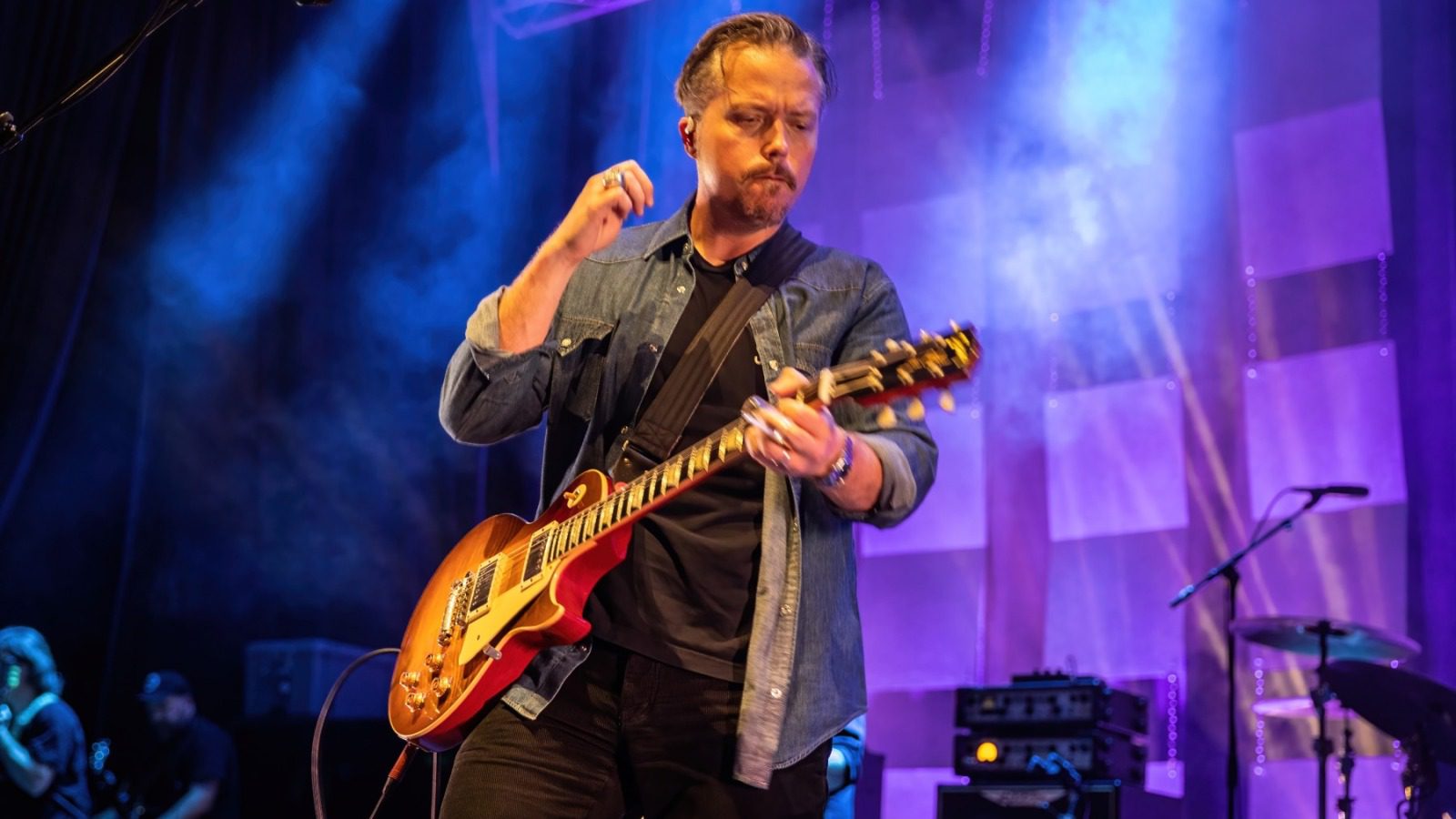 Jason Isbell Teases New Album of 'Life and Death Songs Played for and by Grown-Ass People'
The songwriter released an in-the-studio album trailer narrated by ESPN's Wright Thompson
Jason Isbell and the 400 Unit have a new album on tap. On Monday, the songwriter and his record label, Southeastern Records, released a teaser video that captures Isbell and his bandmates recording in the studio.
Narrated by ESPN's Wright Thompson, the two-minute clip promises Isbell's "latest collection of grown-up songs" will arrive sometime this year. A strip of tape above the recording console reveals titles like "Death Wish," "White Beretta," "Volunteer," and "Cast Iron Skillet," tracks that Thompson describes as "songs about adult love, about change, about the danger of nostalgia and the interrogation of myths, about cruelty and regret and redemption." These are, he says, "life and death songs played for and by grown-ass people."
Isbell is shown playing guitar and interacting with his longtime bandmates in the 400 Unit — drummer Chad Gamble, bassist Jimbo Hart, keyboardist Derry Deborja, guitarist Sadler Vaden, and sometimes member Amanda Shires (Isbell's wife and the solo artist behind last year's superb Take It Like a Man). There is one noticeable absence however: It's Isbell who is seen sitting behind the board, not producer Dave Cobb, who oversaw Isbell's last four albums of original material. (Isbell himself produced 2020's Georgia Blue covers project; no word yet on who produced the upcoming LP.)
Isbell and the 400 Unit return to the road on March 1 with a run of shows in Canada and the Pacific Northwest.
Expect more on the new album soon, which, as Thompson says in the video, "lands like a decoder ring in the ears and hearts of [Isbell's] audience, a soundtrack to his world, and then magically to theirs too."