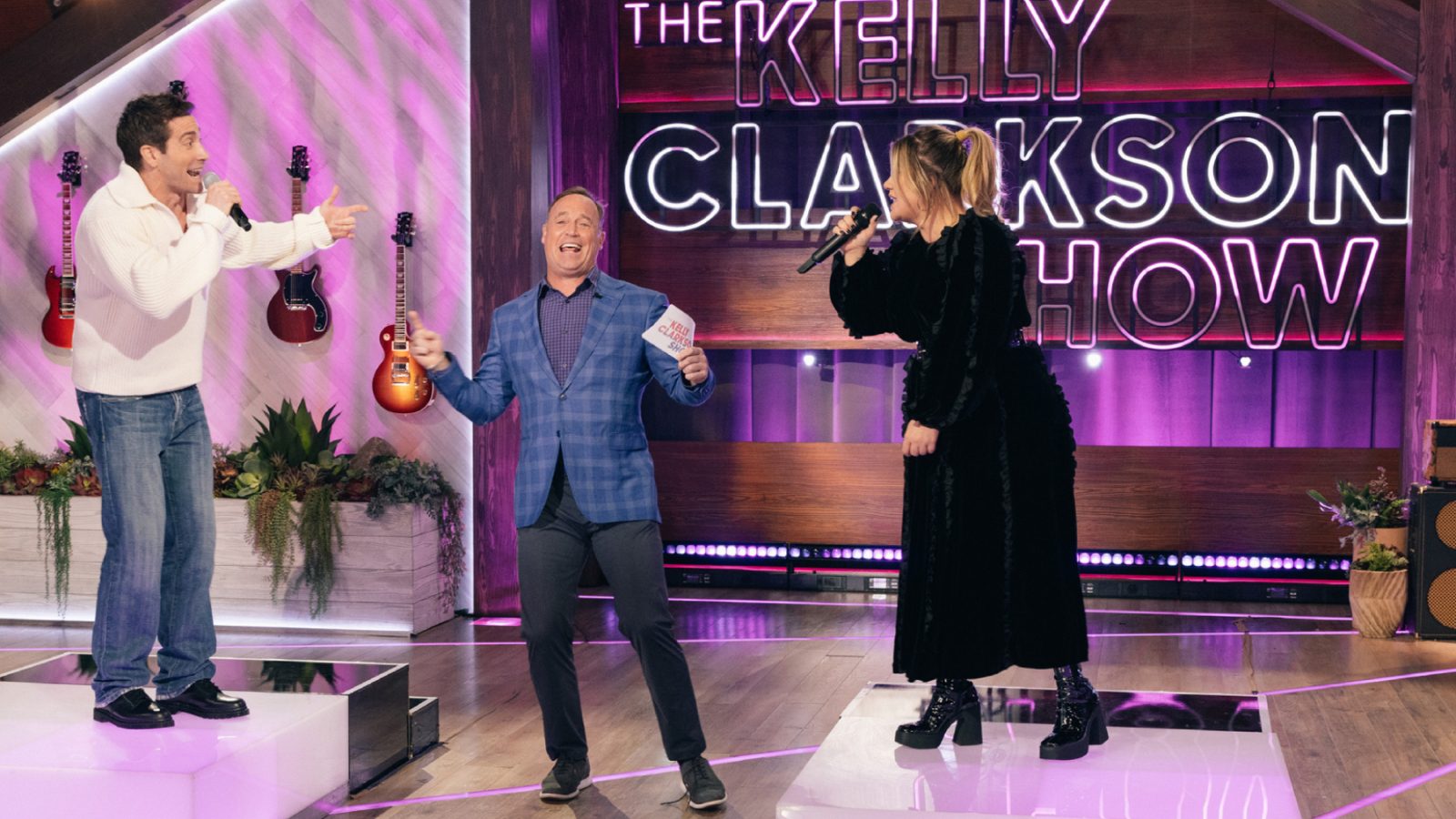 Jake Gyllenhaal Fakes Southern Accent, Sings 'Mr. Brightside' With Kelly Clarkson
The pair went head-to-head in a friendly game of "Sing That Name That Tune"
Jake Gyllenhaal stopped by the Kelly Clarkson Show on Friday to go head-to-head with the "Stronger" singer in a game of "Sing That Name That Tune."
Matt Iseman played host while laying out the rules: Once the house band played a song, the first one to to guess the tune and sing along would score a point.  "I just want to apologize to the left side of the audience before we begin," said Gyllenhaal before unceremoniously winning each round. The Road House actor performed Billy Ray Cyrus' "Achy Breaky Heart" and The Proclaimers' "I'm Gonna Be (500 Miles)" alongside Southern and Irish accents.
The duo sang a shaky but endearing rendition of The Killers' "Mr. Brightside" for the final round, with the actors joking, "Who knew it could be this easy?" after grabbing the win.
Gyllenhaal has been making the rounds in support of Guy Ritchie's The Covenant. The actor closed out the latest season of Hot Ones, and even dropped some existential reasoning on why he hesitated to go on the show.
"In my life, at the age I'm at, I was like, if there's something that I'm afraid of, and I'm thinking about why I'm afraid of it, a lot of times I want to go try it," he said on the show. "And you guys have actually asked me a few times to do it and I will admit here that I've probably been a little bit afraid to do it. I'm at a different point in my life where I'm just like, you know what? Let's go."