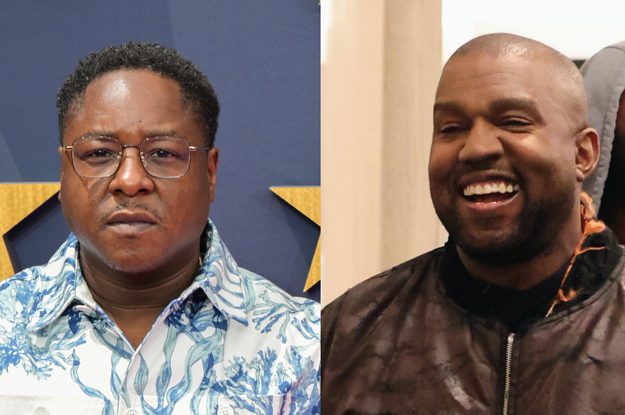 Jadakiss Says He's Met '5 to 6' Different Versions of Kanye West, First Four Were 'Awesome'
With all the different versions of Kanye West that The LOX member has experienced, he's managed to get some work done with each one. The two first linked up on "Gettin It In," from Jadakiss's 2004 album Kiss of Death. They joined forces again on G.O.O.D. Music's remix of Chief Keef's "I Don't Like" in 2012. 
Kiss and Ye recently collaborated in 2021 on the Donda track "Jesus Lord Pt. 2" alongside Jay Electronica, Swizz Beatz, and his LOX brothers Styles P and Sheek Louch.
Even though Jadakiss said the last few versions of Kanye West have been iffy, he's also come to the defense of the Grammy Award winner. When Kanye came under fire for antisemitic comments last year, the "By Your Side" rapper called for people to send him prayers. 
"Everybody need to pray for Kanye and let the Lord work it out. He'll be alright," he said during an interview with TMZ. "I'm always for the artists. Some say and do dumb stuff, but I'm always for the artist."
When he was asked if he believed Kanye could be redeemed, Jada said: "Definitely. They build you up to kick you back down to build you up again."