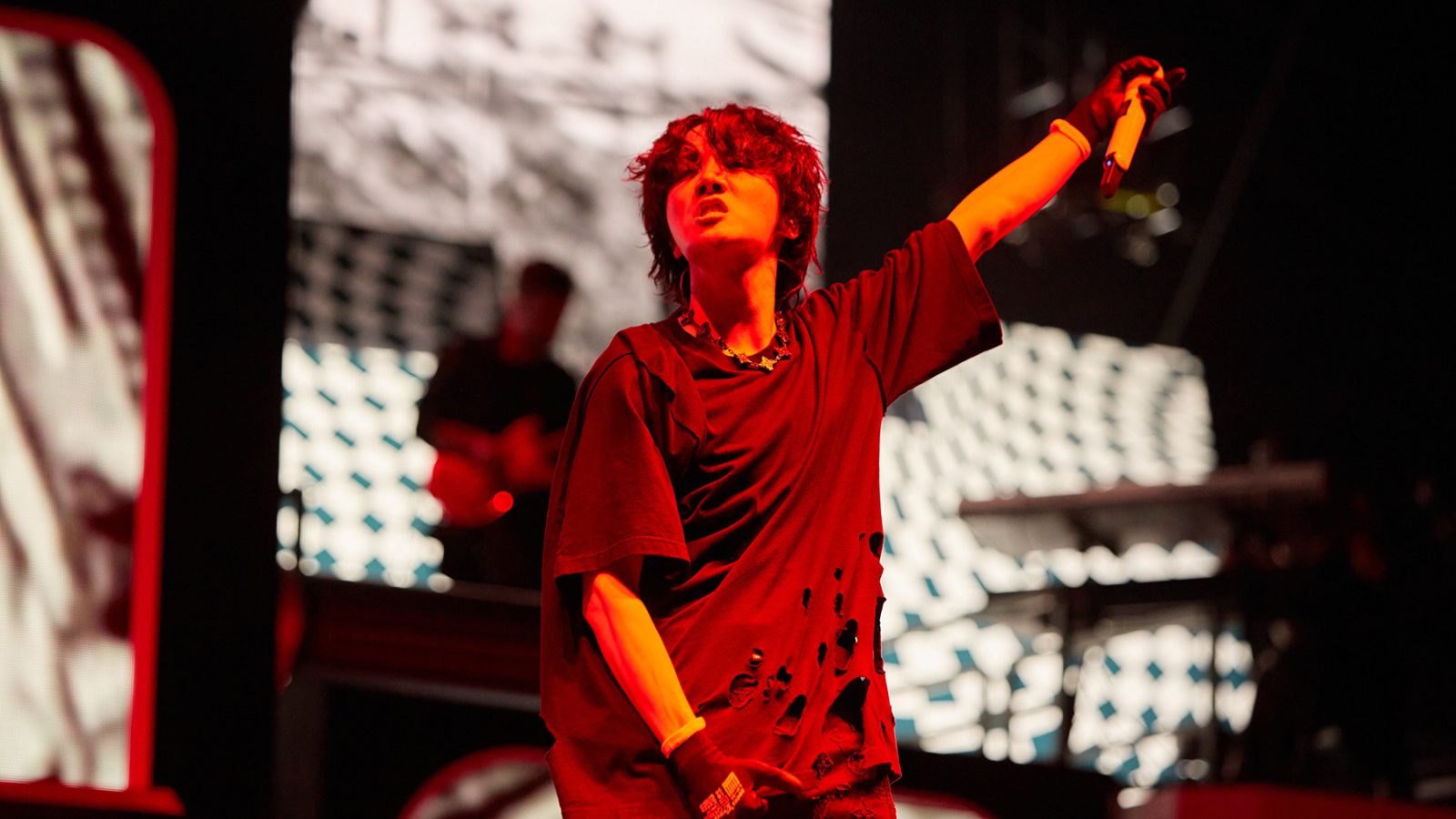 J-Hope Will Drop Physical Edition of 'Jack in the Box' With Live Tracks, Instrumentals
The project features Lollapalooza live versions of "Equal Sign," "Stop," and "Future"
J-Hope has a gift for BTS Army while he's away in the military. On Monday, the musician revealed plans to release a physical version of his debut LP Jack in the Box, featuring live recordings and instrumental versions of songs, next month.
The CD — dubbed the HOPE Edition — will feature the songs originally on the album, plus three live recordings from his performance at Lollapalooza last year, and two instrumentals. The project will include "Lollapalooza Versions" of his songs "Equal Sign," "Stop," and "Future," along with the instrumental for "Arson" and "More."
The physical version of the album — being sold on BTS' website for $24 — will also have goodies such as a lyric book, two photo cards, a poster, a paper toy, and sticker packs. (Fans will receive random photo cards and posters and surprise pink or mint versions of the CD.)
Target is also selling its own exclusive version of the album with a photo card not available on BTS' site. The package is on sale for $21.
The physical project arrives about a month after he shared a letter to fans from the military.  "ARMYs, you're all doing well, right?? About now, I'm probably in an extremely nervous state with my military discipline!! In a sort of 'scheduled text message' vibe," he wrote in Korean.
Jack in the Box dropped last summer to positive reviews. "Jack in the Box is brief but potent, with J-Hope's musical curiosity and dexterity on the mic helping create an immersive world that showcases the inner life of someone who's in a lot of photographs, but who may not always feel fully seen," read Rolling Stone's review of the project.
Jack in the Box (HOPE Edition) track list:
Intro
Pandora's Box
More
Stop
= (Equal Sign)
Music Box : Reflection
What if…
Safety Zone
Future
Arson
Equal Sign (Lollapalooza ver.)
Stop (Lollapalooza ver.)
Future (Lollapalooza ver.)
More (Instrumental)
Arson (Instrumental)