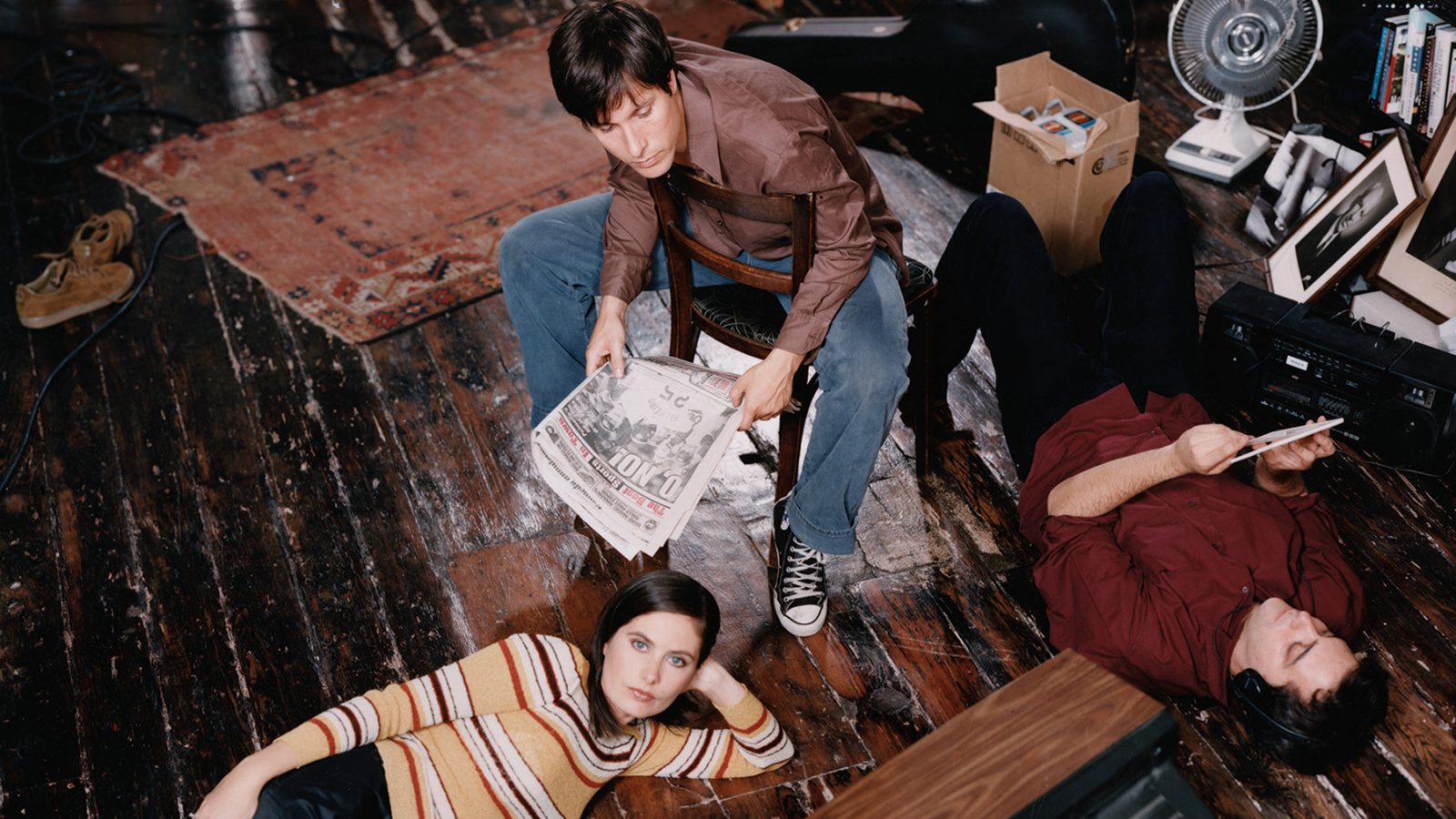 Ivy's 'Apartment Life' Is A Nineties Indie-Pop Gem That Still Sounds Perfect Today
Ivy crafted one of the Nineties' great lost indie-pop gems with their 1997 cult classic Apartment Life. It's one of the decade's sharpest portraits of modern urban romance: exquisitely moody adult love songs, all purred by Paris-born chanteuse Dominique Durand in her groovy French accent. And now is a great time to discover it, with the the new 25th Anniversary Edition featuring two superb outtakes. The whole album has the vibe of the excellent cover photo—a mod French woman putting on her makeup, maybe for a touch of glamour, but maybe just to avoid eye contact with a lover who's getting on her nerves.
Ivy were an all-star New York threesome: Durand, her guitarist (and partner) Andy Chase, and their friend, the late Adam Schlesinger, moonlighting from Fountains of Wayne. Apartment Life is full of bittersweet guitar chime, elegantly melancholic melodies, and young romantics wounding each other's hearts in the big city. The music has the Paris flavor of Durand's childhood idols Francoise Hardy and Serge Gainsbourg, yet with a dash of Blondie's downtown NYC humor. The lush sound transports you into a Nineties indie film where you step into the coffee shop where your crush hangs out, but you wish you wore slightly fancier shoes.
"I've Got a Feeling" is the tune that should have been a hit, soaring with Chase's joyful guitar and Durand's lovesick sighs. "Never Do That Again" is a gorgeous torch ballad about a domestic stalemate, where the couple can't tell if this is just an awkward weekend or the end of the road. If you've ever heard yourself in Carole King's "It's Too Late" or Taylor Swift's "Tolerate It," you can probably relate when Durand sings, "The cat's on the carpet, the phone doesn't work / I hate when you're quiet / It means that you're hurt." Give these two songs a combined 6 minutes and 35 seconds of your time, and the melodies will keep swimming around your skull for days.
Apartment Life got lost in the major-label shuffle, but it holds up as a quintessential mid-Nineties pop watershed in the mode of Everything But The Girl's Amplified Heart, Saint Etienne's Good Humor, or Luna's Penthouse. Like them, it's sleek and polished on the surface, yet hits close to the heart. ("It's never too late / It's only too hard"—now there's a lyric that was ahead of its time.) The new edition has two outtakes that would have been welcome on the original album, with the bossa-nova lilt of "Sleeping Late" and "Sweet Mary." Ivy are also releasing the stripped-down Apartment Life demos on vinyl for Record Store Day. (The vinyl drops April 21; it starts streaming July 21.)
Ivy kept on making cult faves like Long Distance and Guestroom, where they saluted their roots with covers of the Cure, the Blow Monkeys, and Steely Dan. (You haven't heard "Only A Fool Would Say That" until you've heard it in Durand's deadpan voice.) Adam Schlesinger, of course, went on to future glories with Fountain of Wayne's Utopia Parkway and "Stacy's Mom," as well as his songs for That Thing You Do, Music & Lyrics, and Crazy Ex-Girlfriend. Music lovers were devastated in 2020 when Schlesinger tragically passed away from Covid in 2020; we all wanted many more years of him. But Apartment Life stands as a tribute to him and the brilliance of all involved.