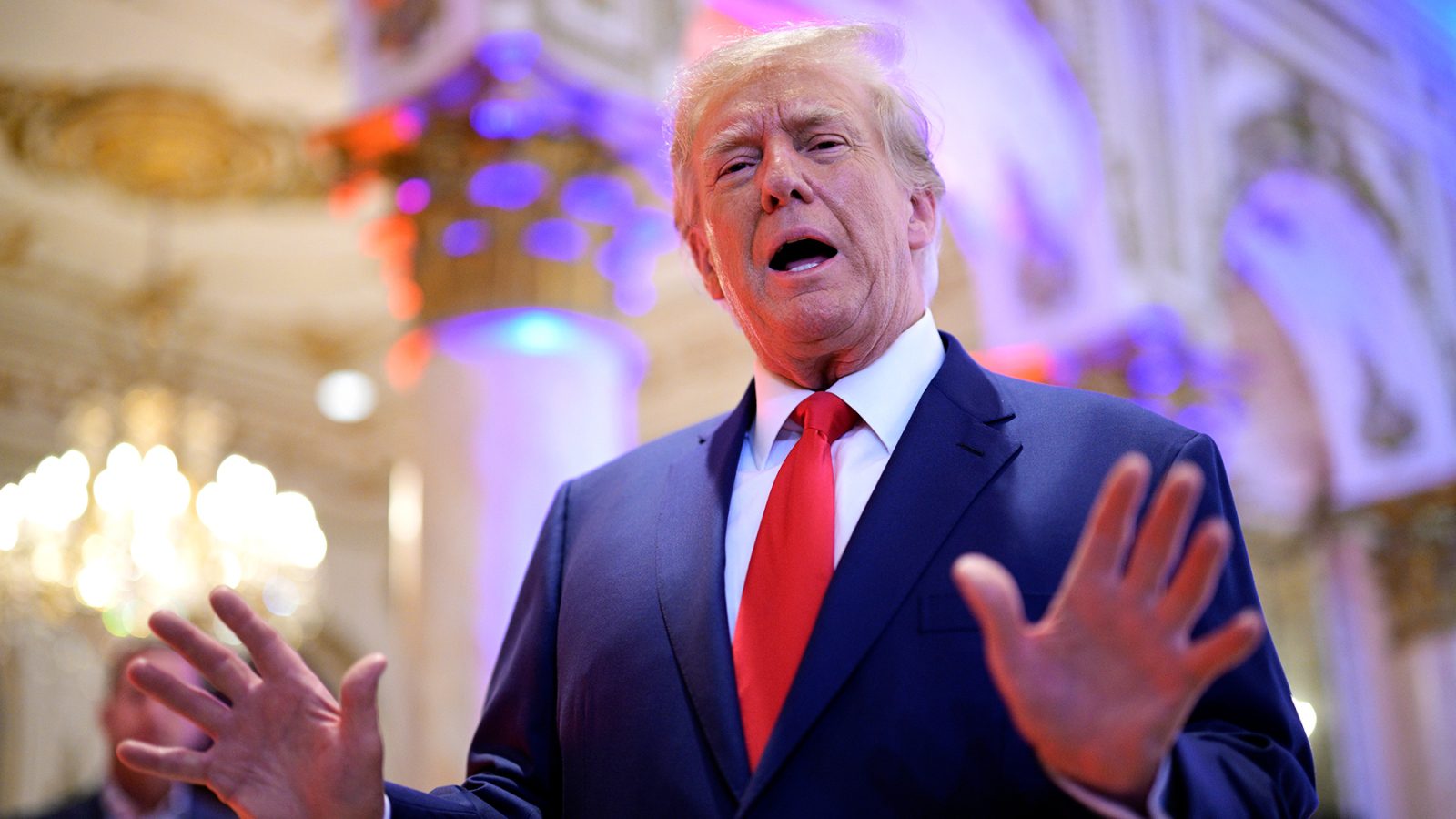 'It's Not a Short List': Trump Probe Grand Jury to Recommend Slew of Indictments
"You're not going to be shocked. It's not rocket science," the forewoman said when asked if they'll ask for the former president to be charged
A Georgia grand jury investigating whether Donald Trump and some of his prominent allies meddled in the state's 2020 presidential election will recommend a series of indictments on various charges, according to a report from The New York Times. "It's not a short list," jury forewoman Emily Kohrs said of the list of indictment recommendations, which remains sealed.
"You're not going to be shocked. It's not rocket science," Kohrs added when asked if the jury would be recommending an indictment against Trump. The names and specific charges being recommended by the grand jury have yet to be made public, but Kohrs indicated to the Times that "if the judge releases the recommendations, it is not going to be some giant plot twist."
The grand jury previously indicated that it suspected several witnesses of having committed perjury throughout the course of their investigation. Since Fulton County District Attorney Fani Willis convened the grand jury last year, it has subpoenaed several Trump allies, including Rudy Giuliani, Sen. Lindsey Graham, former White House Chief of Staff Mark Meadows, and former National Security Adviser Michael Flynn.
The grand jury also subpoenaed the "fake electors" who participated in the scheme to overturn the election results. Willis informed all 16 of them last year that they are also targets in the investigation. Trump is also a target The former president pressured Georgia Secretary of State Brad Raffensperger to "find" the votes necessary to flip the state to him. "I just want to find 11,780 votes, which is one more than we have. Because we won the state," Trump said just days before the election was certified.
It's hard to know exactly what to make of Kohrs comment that onlookers won't be shocked by the grand jury's decision about whether to recommend Trump be indicted, but there certainly seems to be plenty of evidence that he played a role in the effort to overturn the state's election results.
The grand jury's recommendations are only that, however. It does not possess the power to directly indict individuals. Willis will make the final determination about whom to charge.