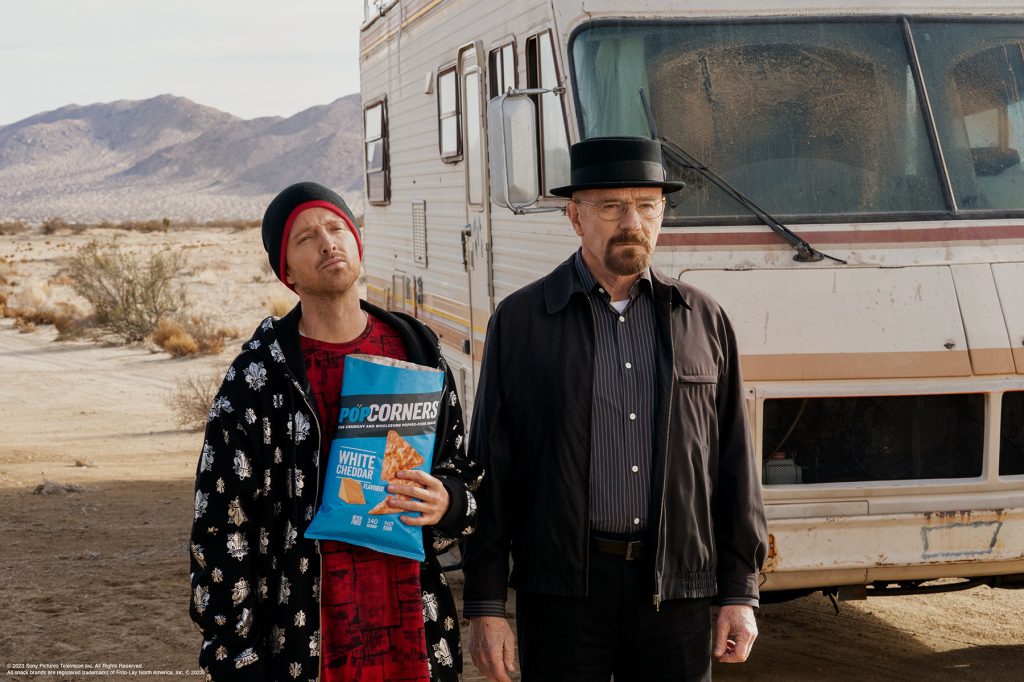 'It's Like No Time Has Passed': Aaron Paul Talks Making 'Breaking Bad'-Inspired Super Bowl Ad
If you purchase an independently reviewed product or service through a link on our website, Rolling Stone may receive an affiliate commission.
Breaking Bad might have officially ended years ago, but Aaron Paul and Bryan Cranston are cooking up something new in the desert again as Jesse Pinkman and Walter White — this time for a new PopCorners' Super Bowl ad.
"It was incredible," Paul tells Rolling Stone of filming the spot ahead of the Super Bowl. "When this landed on our desk, it was just such a fun concept. And the idea that Bryan and I got to play these roles in a slightly more innocent version was a dream come true. It's an embarrassment of riches, this show."
Buy PopCorners Popped Corn Snacks $14.39
Following their appearance on the Breaking Bad spinoff Better Call Saul last year, the duo — who also founded the mezcal brand Dos Hombres together — got the chance to work with the series' creator Vince Gilligan once again as their famed characters. Inspired by an early scene from the series, the minute-long clip shows the two producing a slightly different (and less illegal) creation in an RV parked in the desert.
"It's so easy to just turn on the switch of Pinkman. He lives and breathes inside of me, so it's pretty easy to jump right in. And then the fact that we got to have Vince Gilligan, our fearless leader, direct the commercial and a lot of the crew from Breaking Bad and Better Call Saul came in to do the spot with us — yeah, it's just so much fun."
It's no surprise that fans who see the commercial during Sunday night's big game might have flashbacks to the series — something Paul says he also experienced on set.
"It's impossible not to [have flashbacks to the show]," Paul says. "It's very surreal, especially seeing Bryan with a shaved head again. It's been a long time. That's all a prosthetic piece — it's amazing how they can make them happen. And seeing Vince and our crew, it's like no time has passed. It's like we're going through a wormhole in a way. It was such a beautiful, beautiful couple days."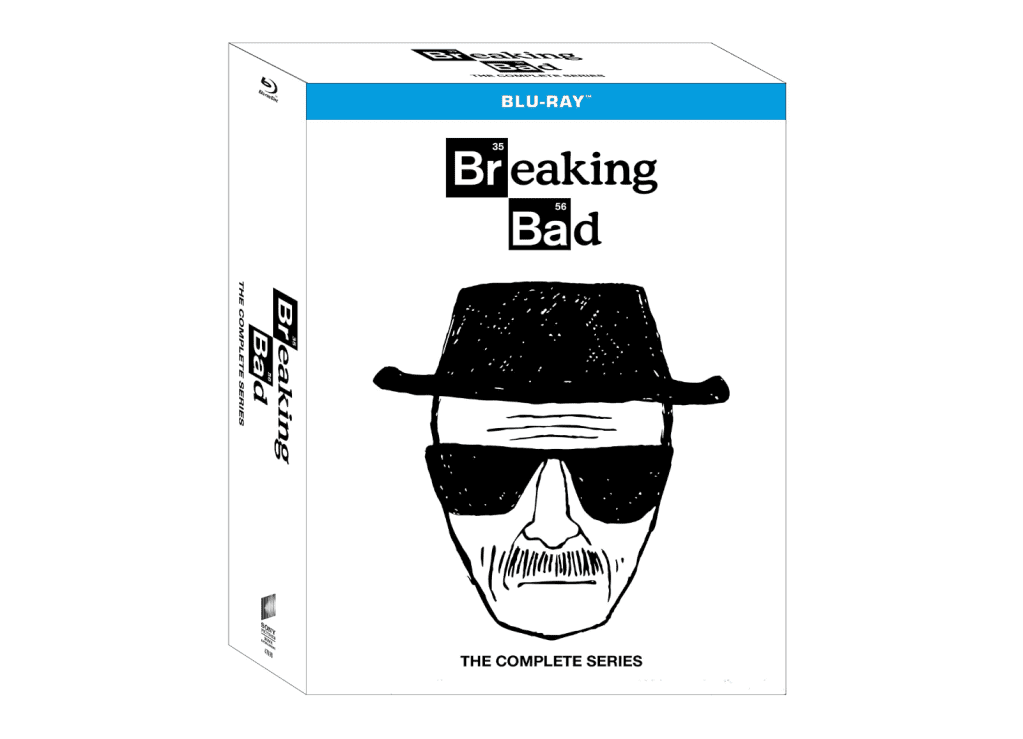 Buy Breaking Bad: The Complete Series $139.99
As for watching the big game, Paul says he'll be cheering on the Chiefs in person at the Super Bowl this year and won't get to see the ad on TV like everyone else. But Breaking Bad fans can catch Paul and Cranston as Walt and Jesse on their screens at home when the Super Bowl airs Sunday, Feb. 12. Want to watch the Super Bowl LVII livestream online? You can watch the Super Bowl live with a fuboTV free trial.
Buy Stream Super Bowl on fuboTV $69.99
And if you get hungry before then, you can pick up a bag (or two) of the snacks online, just in time for the Kansas City Chiefs to face off against the Philadelphia Eagles.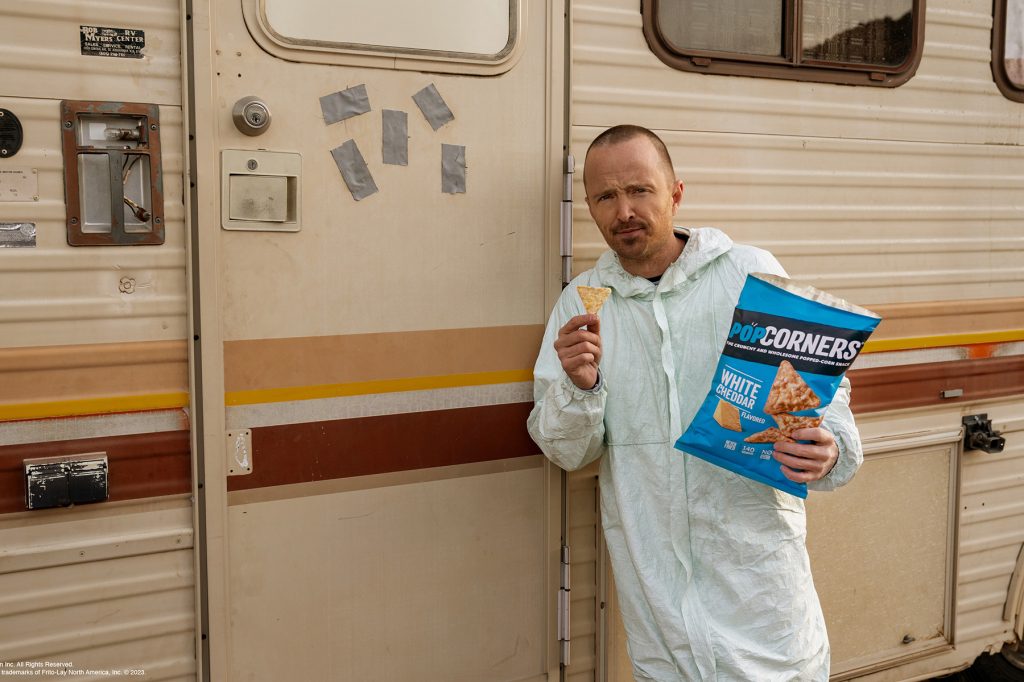 Buy PopCorners Popped Corn Snacks $14.39
"I think Walt and Jesse can relate to how [PopCorners] sort of cook up their product," Paul says before hopping off the phone, "it's all about purity … It's all about basic ingredients so it's something these characters can definitely get behind."