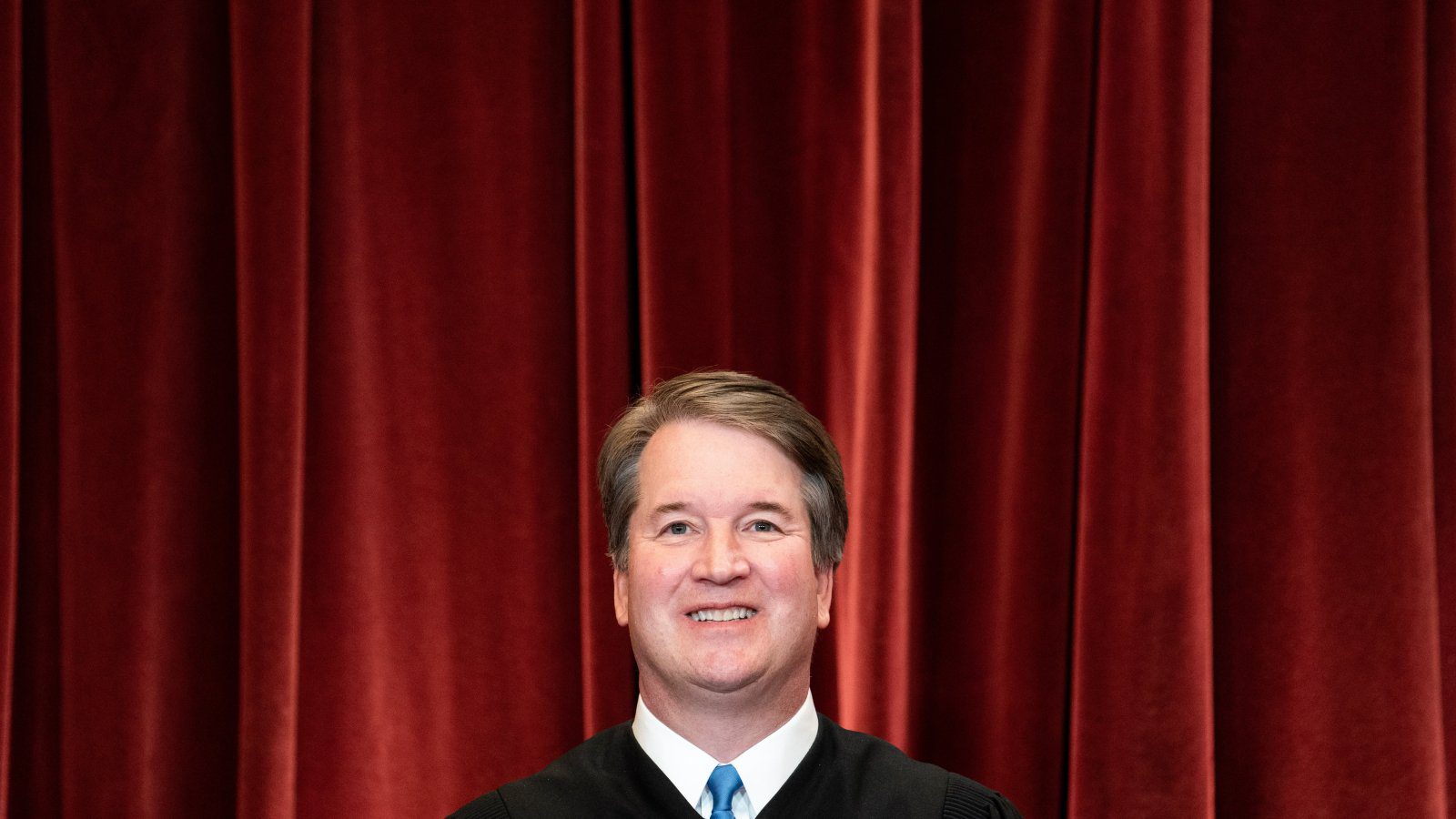 Inside Sundance's Top-Secret Brett Kavanaugh Documentary
A collective eyebrow was raised when the 2023 Sundance Film Festival announced a last-minute addition to the lineup: Justice, a documentary probing the allegations of sexual misconduct against Supreme Court Justice Brett Kavanaugh. That the film marked the first documentary directed by Doug Liman, the man behind Swingers and The Bourne Identity, and was produced by Amy Herdy, an ex-journalist and key researcher for the documentaries Allen v. Farrow and On the Record, only piqued curiosity further. Would the film contain new claims against Kavanaugh beyond what emerged during and around his explosive hearing in front of the Senate Judiciary Committee? Or perhaps offer new evidence corroborating the accounts of women who'd already come forward against Kavanaugh alleging a range of sexual misconduct, including Christine Blasey Ford, Deborah Ramirez and Julie Swetnick?
Justice debuted on Jan. 20 to a capacity crowd of 295 people at Sundance's Park Avenue Theatre, including a few dozen members of the press. Liman made his entire crew sign NDAs and financed the project himself in order to keep it completely under wraps.
And the film raises more questions than it answers.
It opens with Liman seated on a couch across from Christine Blasey Ford, who questions him about why he, a Hollywood director, wanted to make this film. Only the back of Ford's head is visible, and she does not appear on-camera again, save archival footage of her powerful testimony. In a post-screening Q&A, Liman said that he chose not to include new footage of Ford in order to spare her the added scrutiny and threats. Swetnick, meanwhile, goes unmentioned.
Most of the film's attention concerns Deborah Ramirez, who told The New Yorker's Ronan Farrow and Jane Mayer that while a freshman at Yale in 1983, "Kavanaugh had exposed himself at a drunken dormitory party, thrust his penis in her face, and caused her to touch it without her consent as she pushed him away." She repeats those allegations during a sit-down interview in Justice. (Kavanaugh has denied all allegations of sexual misconduct.)
While the FBI spoke with Ramirez as part of their one-week "limited scope" investigation into Trump nominee Kavanaugh's alleged sexual misconduct, ultimately concluding they found "no corroboration of the allegations [of sexual misconduct]," leading to the conservative Justice's lifetime appointment to the Supreme Court, Bureau agents admittedly failed to so much as talk to a number of people who either corroborated her account or had other stories of Kavanaugh's behavior at Yale.
The biggest reveal in Justice concerns Max Stier, a Yale classmate of Kavanaugh's. According to the book The Education of Brett Kavanaugh, by New York Times reporters Robin Pogrebin and Kate Kelly, Stier, who runs the Partnership for Public Service, a prominent nonprofit (and nonpartisan) organization in Washington, D.C., informed senators and the FBI that he "saw Mr. Kavanaugh with his pants down at a different drunken dorm party, where friends pushed his penis into the hand of a female student," but that the FBI did not follow up with him. Justice goes one step further, airing an audio recording of Stier's account, which the filmmakers say was entrusted to them by an anonymous source. (Stier declined to speak to the filmmakers, as did Kavanaugh.)
"This is something that I reported to my wife years ago," Stier says, before going into detail about how he'd heard a story "firsthand" of Kavanaugh's friends asking a heavily inebriated young woman to "hold his penis" during a dorm party. He also recalls on the audio an alleged episode he'd heard wherein a drunken Kavanaugh attempted to insert his penis into the mouth of a young woman at a dorm party while she was nearly passed out on the floor from drinking.
Elsewhere in Justice, several Yale classmates of Ramirez's express their frustration with the FBI over failing to interview them, and even suggest that Kavanaugh's team was contacting Yale classmates of theirs during the inquiry to try to steer them in his direction. A series of text messages are shown in the film that appear to show Yale classmates of Kavanaugh's discussing how members of Kavanaugh's circle had contacted them about their recollections with regard to the Ramirez allegations. Since Kavanaugh was adamant that he did no such thing during his testimony before the Senate Judiciary Committee, the film contends that he committed perjury.
More than anything, though, Justice feels like a signal flare for future accusers and witnesses of Kavanaugh's alleged sexual misconduct to come forward. The press was informed that the 83-minute version screened at Sundance was not a final cut, and Herdy and Liman told festivalgoers during the post-screening Q&A that they'd received new tips since announcing the documentary on Jan. 19, and that the film — and their investigation — is not yet finished.