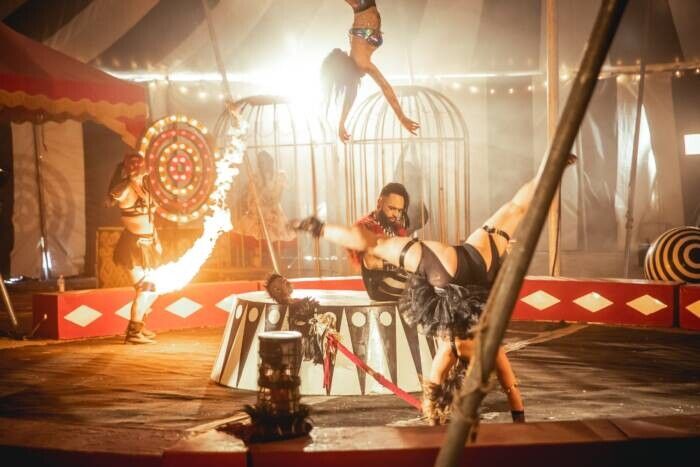 There's a new artist who's currently rising and has become the pioneer of "Goth Core Rap" scene. He goes by the name of InkWhore333. InkWhore333 has finally made his first step into scene after releasing his visual for "Sick Psycho 6ircus". Keyawna Nikole is also featured on the song, and for those who are fans of the Heavy Metal-HipHop scene, you're more than likely to have heard of Keyawna Nikole, and are aware that she's on her way to becoming a very notable act. 
The chemistry between the two on track are unmatched, as this song would definitely appeal to most if not all current Heavy Metal Rock fans. As far as the visual goes, the production is on a A-List cinematic level. Most would be surprised that's these two are actually unsigned artists, as Hollywood Unlocked Stated they paid over $100,000 for the music video. For any Heavy Metal Rock fans or fans of unique music, this is definitely a video you might want to check out, as they've created their own genre called "Goth Core Rap."
Make sure to follow InkWhore333 on social media @inkwhor3 in order to stay up to date with all future music or content by this up and coming act.