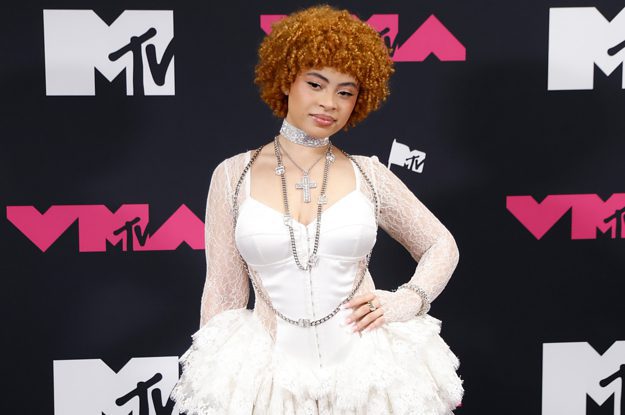 Ice Spice Addresses Industry Plant Chatter, Declares Herself a 'Marketing F*cking Genius'
Elsewhere in the new piece, Spice—who just this month joined Ben Affleck in a Dunkin ad—deemed herself "a marketing fucking genius" when detailing how her upbringing in New York has contributed to her success.
"People be trying to act like I'm dumb, and I'm just like, I'm a marketing fucking genius," she said. "I feel like that just comes from being from New York, having to be quick on your feet, having to be witty and having a fast comeback."
Thanks to growing up with a big family, Spice added, she was able to develop a "smartass mouth" that's parlayed into top-tier marketing.
"I think people with a smartass mouth make for good marketers," she pointed out.