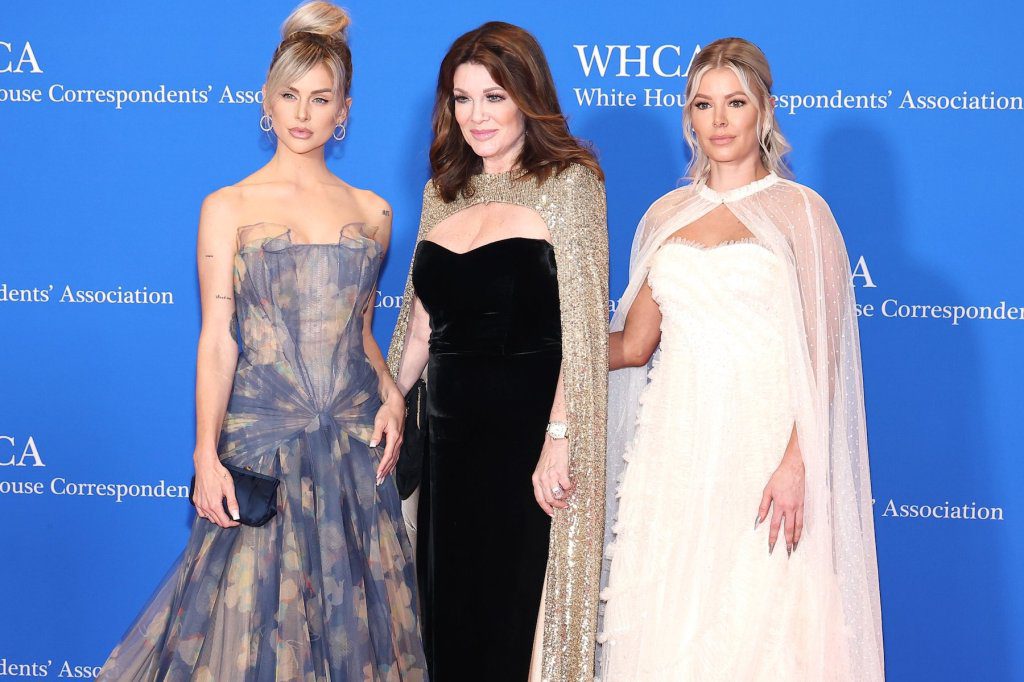 How 'Vanderpump Rules' Became a National Obsession
When people ask me to explain the appeal of Vanderpump Rules, a Bravo reality series documenting the carousing, shtupping, and treachery of some habitual-line-stepping LA hustlers, I usually tell them it's a soap opera centering the most messed-up friend group (a family, really) you've ever laid eyes on that, despite their backstabbery, always forgives one another. There's something oddly comforting about it. To watch their chaotic lives puts your own into perspective. You may be having a bad day, sure, but your best bud never had sex with your girlfriend to the movie Drive while you were passed out drunk in the next room.
Only one of the four people entangled in that twisted Season One web is still on the show — Tom Sandoval — and, instead of the hapless victim, he is now the perpetrator. We're in Season 10, a decade and change into this sordid saga, and Sandoval has transformed from Kristen Doute and Jax Taylor's emo-boy doormat into a mustachioed Angeleno douchebag whose machinations put that illicit tryst to shame. And, what were once wannabe actors and singers who paid the bills as bussers, bartenders, servers, and hosts at ex-Real Housewife Lisa Vanderpump's West Hollywood restaurant SUR (standing for Sexy Unique Restaurant), are now in their 30s (or, in Tom Schwartz's case, 40) and among reality television's most famous stars, who attend A-list events like the recent White House Correspondents' Dinner and whose sartorial choices make the pages of The New York Times.
You may have heard the word "Scandoval" once or twice (or hundreds of times) over the past two months, or read our handy Rolling Stone guide to it, but allow me to get you up to speed. Ever since that Kristen-Jax cheating scandal came to light at the end of Season One, thanks to a Hercule Poirot-worthy effort by Jax's ex (and Kristen's best friend) Stassi, Sandoval has been portrayed on the show as being madly in love with Ariana Madix, an angelic, elfin blonde and the most normal-seeming member of the gang. We've witnessed Ariana battle with depression and loss, and throughout it all remain wholly supportive of Sandoval — even as he's turned into an egomaniac who dresses like a scene pirate. Instead of spending time with Ariana, he's been preoccupied with TomTom, a WeHo bar he owns 5% of thanks to Lisa's largesse (but thinks he owns 100%); Schwartz & Sandy's, a new bar in a strip mall that he borrowed heavily from his loved ones to open; his cover band Tom Sandoval & The Most Extras; and binge-drinking with his partner in life and business, Schwartz, a spineless Jekyll & Hyde who hates confrontation and loves pouring drinks on women.
He's also been busy sleeping with Raquel Leviss, Ariana's best friend/confidant, the owner of one of the most grating voices you'll ever hear, and the ex-fiancée of Sandoval's pal, DJ James Kennedy, aka "The White Kanye West" (Sandoval even helped plan and partially bankrolled DJJK's pricey proposal to Raquel, a pop-up concert on the Coachella grounds that they dubbed "Rachella.") Raquel was a beauty pageant participant and dedicated fan of the show who entered the group in Season Five via her relationship with DJJK, who her mother took her to meet while he was spinning at SUR. Raquel (real name: Rachel) and DJJK broke the news that they'd ended their engagement during the Season Nine reunion, with Raquel returning her ring to DJJK in front of Andy Cohen and Co.
Raquel is also, at 28, the youngest cast member of Vanderpump Rules. She started on the show at 22, and is by her own admission codependent, with DJJK footing all the bills during their five-year relationship. At the beginning of Season 10, Raquel is single for the first time in years and is also, perhaps, a bit anxious about her storyline within the series sans the volatile scene-stealer DJJK, so we've witnessed her make out with Oliver, a married man (and the son of Lisa's former Real Housewives of Beverly Hills co-star Garcelle Beauvais) Lala had expressed interest in during a Vegas/Havasu girls trip, and relentlessly pursue Schwartz, the ex-husband of her pal Katie Maloney, aka "Tequila Katie." She has also been carrying on a months-long relationship with Sandoval, which Ariana discovered in the most horrible of ways: by allegedly finding a recorded FaceTime video of Sandoval and Raquel masturbating to each other on his phone. It has come to be known as "Scandoval," and though the earth-shattering news became public in March, it seems the cast has had their suspicions for quite some time.
If what we've learned during Season 10 of Vanderpump Rules is to be believed, the gang became suspicious of Sandoval and Raquel in Episode 12, when DJJK's new squeeze, astrologist Ally Lewber, saw the pair dirty dancing at The Abbey in the early hours with Ariana nowhere in sight. Sandoval responded to the news by deflecting and also trying to turn Ariana against Katie, her BFF and business partner (they are in the process of opening a lovely-sounding feminist sandwich shop, Something About Her, together). This week's Episode 13 saw things get even messier.
Titled "Lady and the Glamp" — Sandoval is the "tramp" here — it opens with the sextet of Sandoval, Schwartz, Ariana, Raquel, Scheana, and Brock embarking on a trip to Cuyama, about 2.5 hours outside of Los Angeles, to go glamping for Raquel's birthday. Scheana maintains that she is "not a camper," which is pretty obvious to anyone who's seen the show before, and there is a petting zoo on the premises, so Schwartz entertains himself by pointing out the animals' penises, because he, like all the manchildren on this show, is trapped in a state of arrested development.
We cut to Lala, the show's resident truth-teller, who informs DJJK that Raquel slept over at Sandoval's house while Ariana was out of town for her grandmother's funeral and after last week's beach excursion — you know, the one organized by DJJK that concluded with DJJK hurling a drink in Schwartz's face after he made a bad "Rachella" joke, and DJJK shrieking like a child with a skinned knee after getting a lil splash of water in his eye.
"Lady and the Glamp" then goes full Rashomon as Lala, narrating the proceedings as though it's a film noir, walks us through how she found out about "the mother of all gossip bombs." You see, Lisa was at SUR when Raquel, a server, rolled into work an hour and a half late, looking a mess. When Lisa grilled her on why she was tardy, Raquel claimed that she was out late, went back to Sandoval's place, and went in the jacuzzi with Sandoval (and Schwartz). Then, she says she stayed the night at Sandoval's. "Nothing happened though… I know it looks bad," offered Raquel, unconvincingly.
This prompted Detective LVP to FaceTime Sandoval and go over the exchange with Raquel, who she said looked like "a bag of shit," saying that Raquel claimed she'd spent the night at his house. Sandoval laughed at the news and unconvincingly stumbled through an explanation: "She literally dipped out, like… actually… she left early." Sandoval ultimately admitted that Raquel spent the night, tried some misdirection by mentioning the "Schwartz and Raquel thing," and proceeded to call LVP "dude," which he knows offends her to no end, prompting the usual, wonderful reply: "I'm not dude!" This retelling leads DJJK to share with Lala that, while puffing away at an exclusive "weed lounge" with Sandoval (because of course), Sandoval mumbled his way through an even more far-fetched explanation for Jacuzzigate: that Raquel had "dipped out" out of the jacuzzi at some point in the night and went to Sandoval's bed — oops!, he meant the guest house. We then flash back again to a rowdy Labor Day BBQ party in Newport. When Ariana, in hysterics, phoned Sandoval to inform him that she just learned her grandmother died and she'd like him to come home, he refused to leave the party, instead staying for "another two hours" to party with Raquel and Co.
Detective Lala sums it up thusly: "Sandoval and Raquel are dancing together, alone, at The Abbey. Sandoval stays at a fucking Labor Day party with Raquel while Ariana just found out that her grandmother died, and Raquel spends the night at Sandoval's house while Ariana is out of town? This leads me to only one logical conclusion: I think Sandoval has a thing for Raquel… the last time that Sandoval was talking about a woman the way he talks about Raquel is when he was talking about Ariana to the group when he was with Kristen." (Sandoval infamously kissed Ariana in the hotel pool of Vegas' Golden Nugget while he was dating Kristen. He also is alleged to have cheated on Ariana in the early stages of their relationship with a "Miami Girl" who confronted Sandoval about it at SUR, leading Kristen, who orchestrated this made-for-TV scenario, to be fired from the restaurant.)
So, just to recap: Sandoval carried on his affair with Raquel while Ariana, his partner of ten years who he owns a home with, was mourning not only the death her beloved grandmother, Bonnie, but also the passing of her dog, Charlotte, her "best friend in the whole world." During Episode 13, Ariana stares into the camera and says, "I'm not well. I'm really… really, baring hanging on, to be honest."
We cut back to Raquel's 28th birthday glamping trip in Cuyama, which is filled with cringe-worthy moments. Among them: Scheana being so wrapped up in her feud with Katie that she redirects Ariana's attention toward Katie for insinuating that she and Sandoval are in an open relationship; Sandoval delivering an impassioned, slamming-his-fist-on-the-table-like-an-unhinged-dictator speech about how he's proud that Raquel is "coming into her own"; and Sandoval and Ariana gifting Raquel a pair of vintage Versace shades.
As far as the IRL timeline goes, Raquel's birthday is Sept. 12, so this episode happened last September. Since Schwartz (and others) have maintained that Sandoval first hooked up with Raquel after she stormed out of the aforementioned Vegas/Havasu girls trip and crashed boys' night at the Mondrian, they were already an item. Also, 28 is an emotional birthday for Raquel, since it's when she's officially aged out of pageants — according to an arcane rule implemented years ago by former pageant owner Donald Trump — although, after winning Miss Sonoma County in 2016, she has not come terribly close to winning a beauty pageant.
"Lady and the Glamp" closes things out with a party at TomTom for Kristina Kelly's makeup brand. There, Ariana upbraids Katie about the supposed open-relationship rumor she spread, saying that she's reluctant to go into business with someone who's wont to spread malicious gossip about her. Once again, this is a shining example of Sandoval poisoning not only his own relationship but those of everyone in his orbit. Thankfully, the two bury the hatchet. I personally can't wait to sample the sandwiches at Something About Her (which we'll see more of in next week's episode).
During the exchange with Katie, Ariana says something she'll most surely regret: "Obviously, I love Raquel dearly. She's one of my closest friends. And I not only trust and love her, I trust and love my boyfriend." Yikes.
The episode concludes as Ariana — with an assist from ride-or-die Lala — confronts Sandoval's no-good-lyin' ass about partying for hours at the Labor Day BBQ after learning that Ariana's grandmother died and she requested he come home to comfort her. Sandoval vomits up the biggest pile of shit you've ever heard, claiming, "I couldn't get a fucking car." When Lala calls him out on it, and he realizes he's caught in a lie, all he can do is shrug his shoulders and mutter, "OK." He's such a narcissist that he can't even muster an apology.
There are just two more episodes in Season 10 of Vanderpump Rules, along with a three-part reunion airing in June, and I, for one, will be eating up every second of it. Alongside Succession, it is the most riveting thing on TV right now.