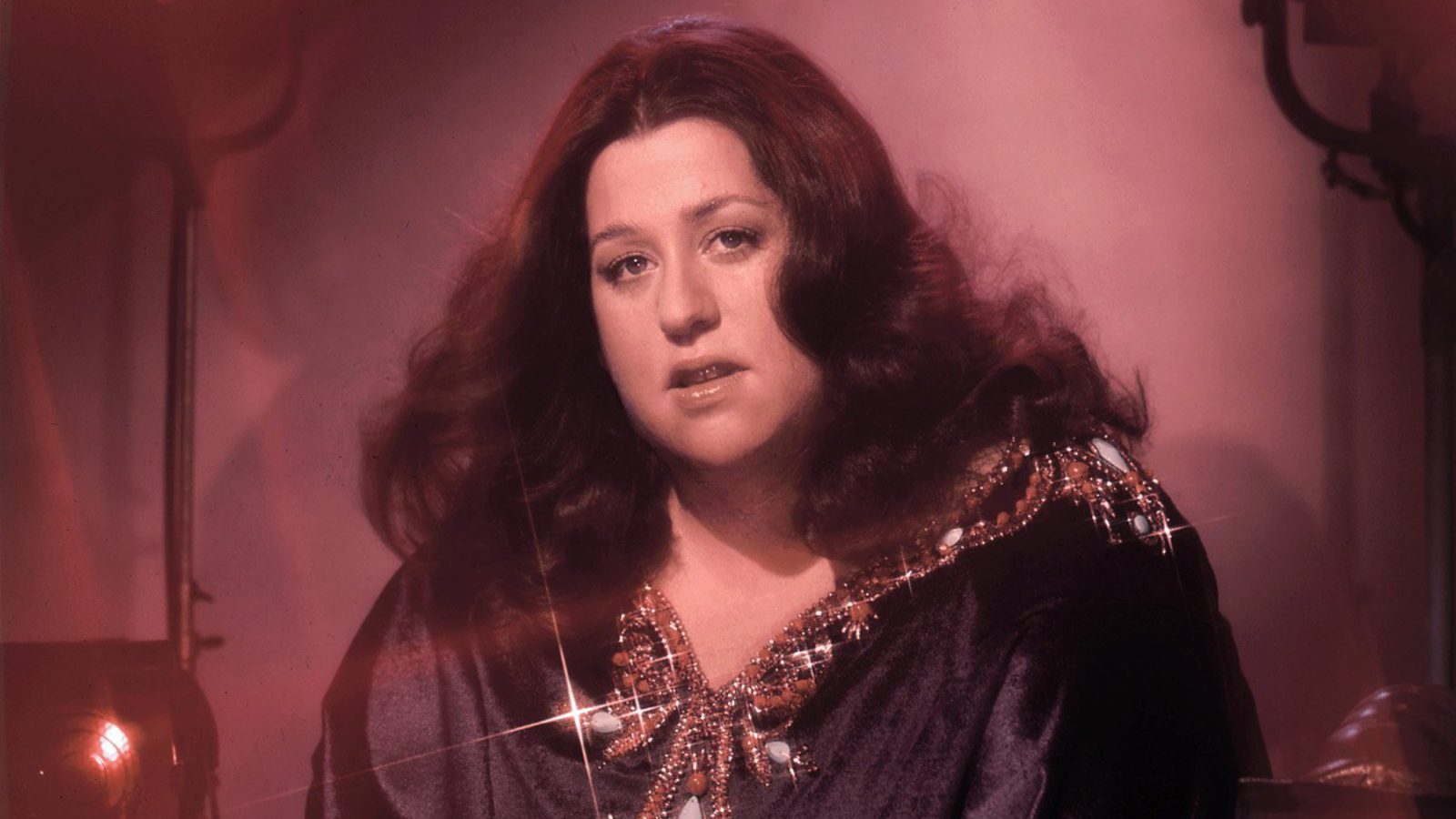 How A TikTok Meme Is Inspiring A New Generation To Learn About Cass Elliot
What do Nicolas Cage, Pedro Pascal, and a top-down convertible ride on a cliff in Majorca have to do with folk-rock legend Cass Elliot? 
The answer — like most things nowadays — involves a new meme sweeping TikTok. Taken from a scene in the 2022 film The Unbearable Weight of Massive Talent, the short clip features a scowling Cage looking at a cheesing, completely unbothered, nothing-behind-the-eyes, Pascal — all set to the tune of  Elliot's 1969 song "Make Your Own Kind of Music." Since February 2023, it's become part of a meme on TikTok, used to display a variety of kooky disagreements between two people, from couples, dogs and their owners, and super fans interacting with fandom veterans. The sound alone has been used in 46 thousand videos and climbing, raked in over 32.1 million views, and gotten its own sped-up version (which is TikTok's way to say 'You made it!') and even made it into the hands of Elliot's daughter, Owen Elliot-Kugell. 
"It's the coolest thing I could possibly even conceptualize," Elliot-Kugell tells Rolling Stone. "I'm a total TikTok junkie, and I'm loving, in particular, the context that people are using the song because it's completely accurate in the whole attitude. 'Make Your Own Kind of Music' is really about like 'fuck you. I'm gonna do whatever I want, no matter what anybody thinks.'" 
Beyond the meme, the presence of "Make Your Own Music" as a For-You-Page staple has created a wave of interest in the legend behind the song. As TikTok can often create a gap between a trend and the context of the song it uses, some creators have taken it upon themselves to educate newcomers about Elliot's history — including her reported disdain for the nickname Mama, the sexism and fatphobia she experienced in the industry, and how she fought back to become a music legend. 
Though Elliot died at the age of 32, she made a major impact on the pop and folk rock genre. For the first five years of her music career, she formed several groups including the Triumvirate (renamed the Big 3), the Mugwumps, and her own solo act. In 1965, Elliot joined the New Journeymen, with her old bandmate Denny Doherty, and husband-wife duo John and Michelle Phillips. She famously told Rolling Stone that she was only allowed to join after she was hit on the head by a pipe and had her range go up three notes after she recovered. 
"Workmen dropped a thin metal plumbing pipe and it hit me on the head and knocked me to the ground," she said in 1968. "I had a concussion and went to the hospital. I had a bad headache for about two weeks and all of a sudden I was singing higher. It's true. Honest to god."
The group, now two women and two men, renamed themselves the Mamas and the Papas — and became a major influence on the emerging Southern California rock sound. As a plus-sized woman in the 1960s, Elliot experienced major fatphobia from the music industry and was often mocked for her weight. The Mamas and Papas song "Creeque Alley" even famously included the line "And no one's gettin' fat except Mama Cass." But Elliot's distinctive mezzo-soprano voice shone in the band, and helped them place 16 songs on the Billboard chart, including the iconic hits "California Dreaming" and "Monday Monday," and win a Grammy in 1967 for Best Contemporary (R&R) Group Performance, Vocal Or Instrumental. 
Following the group's contentious split, Elliot continued to have a successful career as a prolific solo artist, actor, and fixture on the talk shot circuit, all while trying to shed the image of Big Mama Cass. The last album released before her death was a live recording titled "Don't Call Me Mama Anymore." She was also deeply engaged in activist politics throughout the '60s. When Rolling Stone asked what part pop music can play in political revolutions, Elliot said: 
"Well, look what it's done so far. How can you negate the fact that it has mass appeal? It gets into millions of homes and lives. Let's take the people who have latent thoughts about maybe the United States isn't always right. They hear a song like "Give a Damn" and maybe it'll awaken them. If it makes you cross that bridge between apathy and effective participation, that's great."
In 1998, Elliot was posthumously inducted into the Rock and Roll Hall of Fame, and just last year she received a star on the Hollywood Walk of Fame. No one is more overjoyed about the Cass Elliot resurgence than her daughter. An accomplished musician in her own right, Elliot-Kugell tells Rolling Stone that she thought "Make Your Own Music" was coming on her For-You page because of her constant search for things about her mother online but slowly began to realize the trend was actually viral. While Elliot-Kugell was seven when her mother passed away, she has fond if blurry memories of their life together, like one of spending an afternoon on her mother's bed watching football together — with Elliot commenting on how good the "football players' tushies" looked in their regulation pants. So even now, Elliot-Kugell is determined to make sure that world never forgets how great her mom was. And if TikTok can help with that, she's glad for it. 
"One of my main goals in my life is to make sure that her legacy stays prominent and alive," Elliot-Kugell tells Rolling Stone. "The thing that people connect with about my mom is the idea of triumphing over adversity. When people are told 'no, you can't do something'  or 'no, you're too fat' many times people will just walk away. But my mom didn't do that. She was a woman in a man's world who paved the way for other women of size. And that's important."