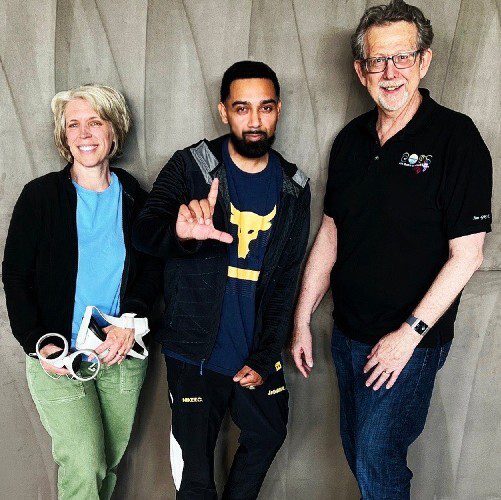 Hip Hop Travels to Outer Space for Education with Rapper Lazarus
Dr. Kamran Rashid Khan, also known as Lazarus, is ready to make world history by becoming the first music artist to debut his song from the International Space Station. Lazarus is a Detroit-based rapper who frequently tours with Wu-Tang Clan along with being a practicing physician who treated patients throughout the COVID-19 pandemic. He has now teamed up with Dr. James Green, former NASA Chief Scientist, to bring the first song in music to realistically and accurately describe space travel from the point of view of an astronaut.
The project is being carried out in partnership with Metavisionaries, SpaceOMIX, Ice Cubes Technologies and Project Maleth III for the purposes of education on medical topics such as Diabetes and the effects of microgravity on diabetic foot ulcers. The song "Pale Blue Dot" by Lazarus will serve as an educational tool to bring awareness to the science of space travel.
Hip Hop turned 50 this year as celebrated at the 2023 Grammy Awards. In a recent live Instagram broadcast with Dr. James Green, Lazarus discusses the power of Hip Hop over the years. "Hip Hop as a form of music has always been there for the art of expression and to bring awareness to subject matters. And now utilizing Hip Hop we can speak on topics like space travel, what's going on in outer space, terraforming, insights we can gain about pollution, crops, agriculture."
https://www.instagram.com/reel/Cop0M-oj-0m/
This history-making song is called "Pale Blue Dot" and launches from the ISS on March 13th via a livestream. This is an extremely proud moment for Hip Hop and shows once again that this art form has absolutely no boundaries or limitations.
By Urban Threshold PR.
© 2023, Logan. All rights reserved.