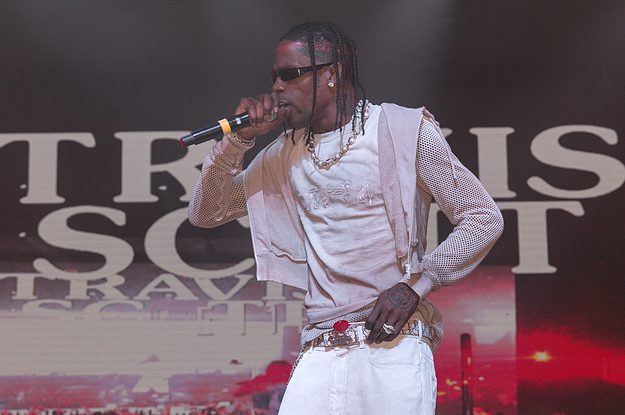 Here Are The First-Week Projections for Travis Scott's 'Utopia'
Travis Scott's star-studded new album Utopia is expected to have a huge first week.
Per Hits Daily Double, the long-awaited follow-up to Astroworld is projected to bring in between 245,000 to 275,000 in album equivalent units during its first week. Pure sales figures for the record aren't available yet, but it's on track to land in the No.1 spot on the Billboard 200 based on streaming figures alone. Utopia is available to purchase via Scott's official website in various merch bundles, including zines with the album on CD and apparel bundled with either a CD or vinyl. Pure sales could push Utopia to numbers approaching Astroworld, which brought in 538,000 album equivalent units in its debut week.
Post Malone's latest album, Austin, is also projected to make a splash in its first week with over 100,000 album equivalent units earned. It's not quite as strong a first week as his last full-length—Twelve Carat Toothache debuted at No. 2 last year with 121,000—but it's impressive nonetheless for a feature-less record dropping the same week as one of, if not the most-anticipated hip-hop albums of the year.
The huge numbers for the first week of Utopia shouldn't come as a surprise, as it became Spotify's most-streamed album in a single day in 2023 so far during its first day of availability. If the projections hold, Utopia will be Scott's third solo No. 1 album on the Billboard 200, and his fourth overall. It'll also be the biggest week for a hip-hop album this year, beating out the first week for Lil Uzi Vert's Pink Tape, on which Scott featured.