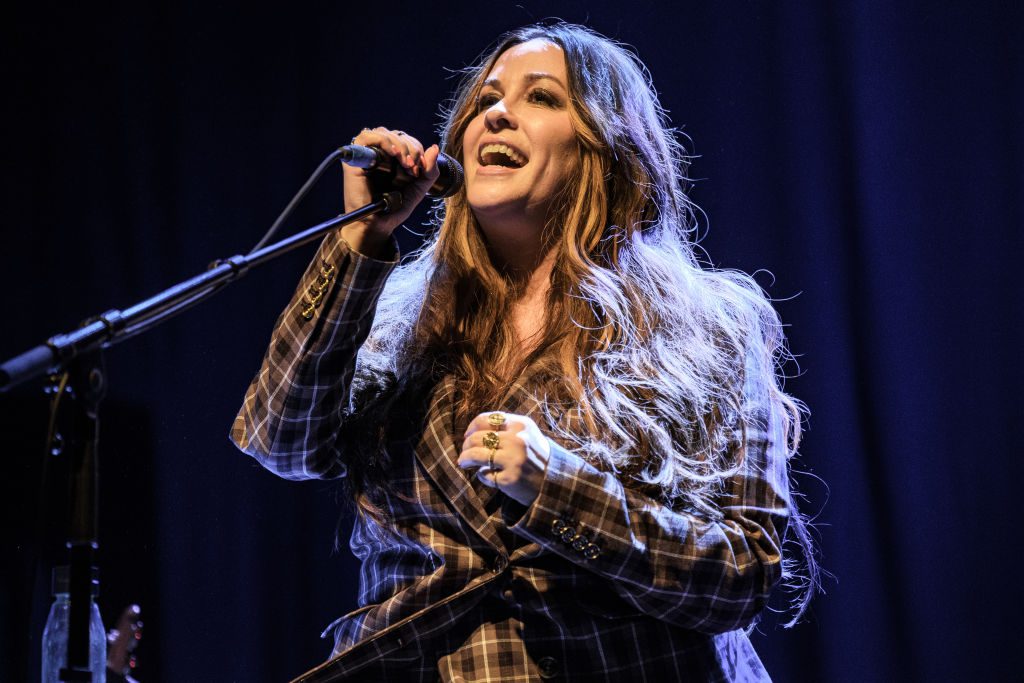 Hear Alanis Morissette Rework 'Yellowjackets' Theme Song 'No Return'
The song appeared over the opening credits of the Showtime series' most recent episode
Alanis Morissette offered her take on "No Return," the theme song for Showtime series Yellowjackets. Morissette's grungy version of the credits track, written by Craig Wedren and Anna Waronker, appeared in the fourth episode of the show's current second season.
"I love the original version of 'No Return,'" Morissette said in a statement. "It's just a perfect song. It was a little daunting to be asked to reinterpret it but I see parallels between Yellowjackets and my perspective while songwriting: the sheer intensity, that going for the jugular with no fear around going for the profane."
She continued, "I've strived my entire career to support the empowerment of women and sensitives, and see the world through the female lens, and what's so wonderful about this show is that each character is allowed to be dynamic and complex as opposed to oversimplified, reduced versions of women. I feel honored to be a part of the legacy of Yellowjackets."
Yellowjackets premiered its second season in March. The series, about a girls soccer team stranded in the woods after a plane crash and the events surrounding the survivors years later, recently made headlines with a highly-anticipated moment of cannibalism. The show stars Melanie Lynskey, Juliette Lewis, Tawny Cypress, Christina Ricci, Liv Hewson, Sophie Nélisse, Jasmin Savoy Brown, Sophie Thatcher, and Samantha Hanratty, with Elijah Wood, Lauren Ambrose, and Simone Kessell joining for season two.
Morissette will perform as part of the 2023 Format Festival, taking place Sept. 22 through 24 in Bentonville, Arkansas. She will also headline Sound on Sound in Bridgeport from Sept. 30 through Oct. 1.