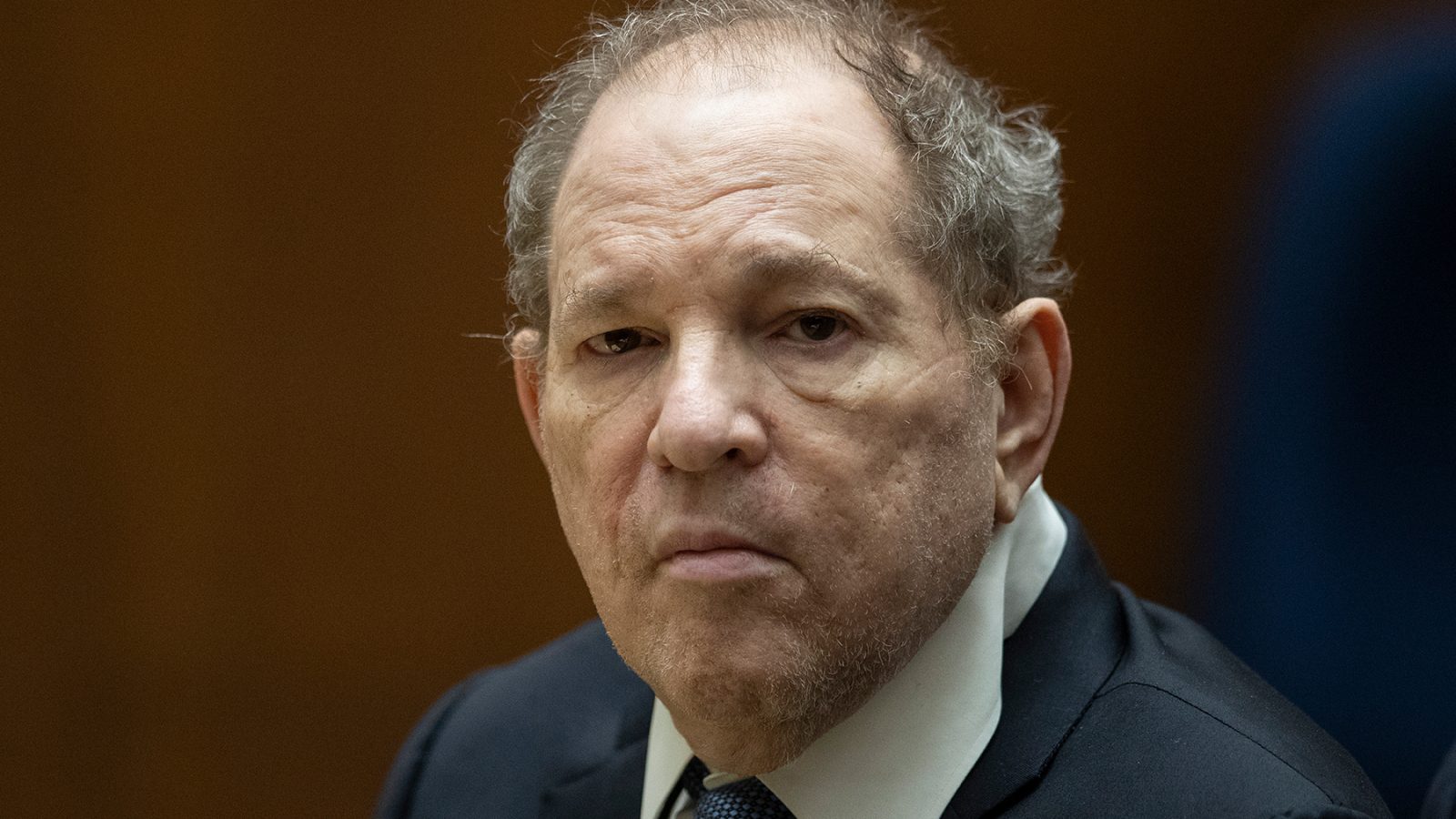 Harvey Weinstein Requests New Trial Following Conviction in Los Angeles
Harvey Weinstein's lawyers filed a request on Tuesday for a new trial, over a month after the disgraced producer was convicted on rape and sexual assault charges in Los Angeles.
Variety, which obtained the filing, notes that Weinstein's attorneys have requested for the court to "reconsider its ruling," stating in their new filing that they were precluded from showing evidence to the jury that they claim could've shaken the first Jane Doe witness' credibility and impacted jurors' guilty conviction.
Weinstein, 70, was due to be sentenced earlier in January for the 2013 rape and sexual assault of an Italian actress at a Los Angeles hotel, but Judge Lisa Lench postponed the day of reckoning to Feb. 23 to give his defense time to prepare their argument for another trial.
"We're going to file by Jan. 31," Weinstein's lawyer Mark Werksman previously told Rolling Stone, declining to elaborate on the possible grounds for the motion for a new trial.
"He's hanging in there," Werksman said of his client. "You're going to see us find a way to reverse this conviction."
Judge Lench said on Jan. 9 that she would hear Weinstein's pitch for a trial at the Feb. 23 sentencing hearing and would move ahead with bestowing her punishment if his motion is denied.
Weinstein, who's already serving a 23-year prison sentence out of New York after being convicted of rape and sexual assault in Manhattan in 2020, is facing up to 24 years in prison for his Los Angeles conviction.
Weinstein was convicted Dec. 19 of rape, forcible oral copulation, and sexual penetration by a foreign object for his February 2013 attack on an Italian actress at the Mr. C hotel on the outskirts of Beverly Hills. Jurors heard during the nearly two-month trial that Weinstein pushed his way into the victim's hotel room and raped her while she was in town for an annual festival celebrating Italian films.  
The jury that deliberated 10 days failed to reach verdicts on the rape and oral copulation charges related to Jennifer Siebel Newsom, the wife of California Gov. Gavin Newsom, and the sexual battery by restraint charge involving accuser Lauren Young.
Weinstein was acquitted of the alleged sexual assault of masseuse Juls Bindi at a Beverly Hills hotel in May 2010. 
Los Angeles prosecutors have yet to decide on whether they'll seek to retry the counts that ended in mistrial.
Siebel Newsom, who publicly identified herself as Jane Doe 4, testified during the trial that Weinstein invited her to the Peninsula Hotel in 2005 with the promise of discussing her acting career. She said he cornered her in a suite and forced her into multiple sex acts over her obvious protests.
Young, who also testified in Weinstein's prior New York case, said Weinstein assaulted her in a hotel room at the Montage Beverly Hills in February 2013.
Many of Weinstein's accusers cheered his conviction last month despite the lopsided verdict, calling it an insurance policy against his release in the event his New York conviction is overturned on appeal.
"I'm grateful that he'll be getting more time [in prison]. The stress for myself and other survivors was knowing if that if he's free, he'll do it again. So the knowledge that he can't do it again is the greatest gift to all of us," Louisette Geiss — a songwriter, former actress and Weinstein accuser who served as a fresh-complaint witness for Siebel Newsom during the L.A. trial — told Rolling Stone.
"We were all worried about him somehow getting off of the 23 years in New York, because look at Bill Cosby," she said, referring to the shock decision to overturn Bill Cosby's conviction.
"Once we all knew Cosby was going to be free after the horrendous and sickening things he did, any survivors started to feel like it's possible and plausible Weinstein could get out. That's why any of us took the time to step up and do this again," Geiss said.
This story was updated on Jan. 31 to reflect that Weinstein's attorneys officially filed a motion seeking a new trial in Los Angeles.