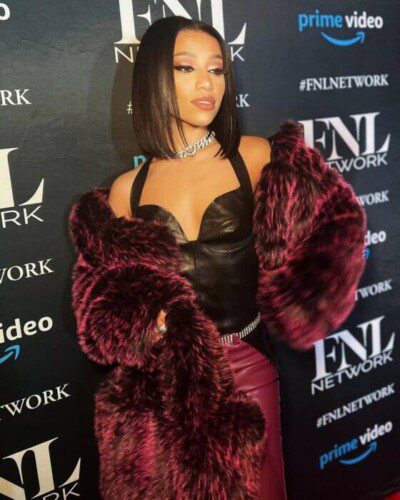 HARLEM PRINCESS, VINA LOVE TAKES RUNWAY AT NYFW
New York Fashion Week was meant with an overload of timeless styles modeled by top celebrities. One of the celebrities was Harlem owner Vina Love who walked the runway for  Leather and Fur brand, Daniel's Leather. The "Options" singer has become the epitome of luxury meets hip-hop so she was a natural selection for the brand. Love posted her looks to social media to give her fans insight on what a great night she had. She was all smiles in the clips until it was time for her to hit the runway and channel her inner Beyonce.
Daniel's Leather had Love dressed in opulence when she came out in an all ivory ensemble. She was dripping in diamonds when she strutted the runway in a blinged out halter and shorts. The look was finished with a floor length fur coat that stood out amongst the others. Plastered to her toned physique was a rich blue furkini that was paired with a matching fur headband. Her second look was sexy but only Love could pull off sensual strength. Vina's instagram tells the story of a singer in a love affair with New York Fashion Week.
Follow her at @vinalove on Instagram.
© 2023, Logan. All rights reserved.