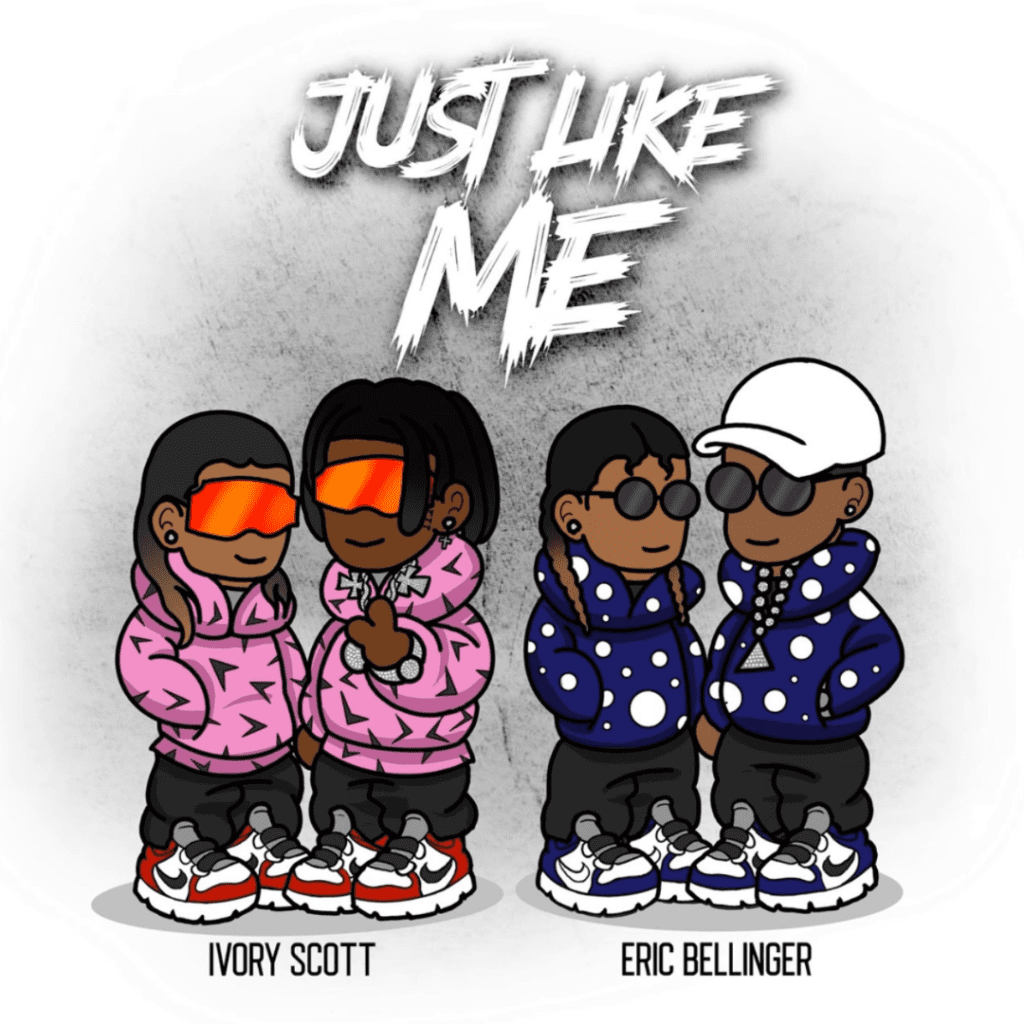 Grammy Nominated Songwriter Ivory Scott releases Debut Single "Just Like Me" feat. Eric Bellinger 
Grammy Nominated Songwriter Ivory Scott Crosses Over Into Musical Artistry Highly Anticipated Debut Single Just Like Me feat. Eric Bellinger. 
He has written some of today's biggest hits like Thique by Beyonce, Peru by Fireboy DML and Ed Sheeran, Frozen Fireboy DML Remix by Madonna, FWLM by Toosi, Baddest by Bleu, and Toxic by Tink just to name a few. But today, Grammy-nominated songwriter-singer Ivory Scott introduces an exciting new chapter in the music industry – his solo debut as a musical artist with the new single "Just Like Me" feat. Eric Bellinger. 
"Girl, I need somebody just like me/ chasin' bankrolls and freak  h*oes/ and love the ice like me," he sings in the song's catchy, captivating chorus. 
Reflecting upon the universal theme of self-discovery, Just Like Me is a heartfelt anthem that delves into the depths of personal experiences. With relatable lyrics and an infectious chorus, this hit is a genuine earworm that you won't resist. Eric Bellinger is featured on the track lending his smooth and velvety voice that creates a magical synergy alongside Ivory's vocals – together they captivate fans and listeners from the very first note. 
With raw lyrics, the two artists sing about sex and spoiling women with expensive jewelry in their new single. "…I know diamonds make you wet so every time I bless you got a hundred on my neck/ know you like it rough, slap that A*ss with no respect/ you know I need a very freaky girl…," he sings in the first hook. 
The cinematic music video for the song is set in a restaurant with Ivory dating different women like Barbie a.k.a. Ms. Bad and Boujee, Lil Mama a.k.a. The Eater, Emily a.k.a. Ms. Never Not Working, Dessie a.k.a. The Super Freak, Kristina a.k.a. The Germaphobe, Frankie a.k.a. Grandrising, Laresha a.k.a. The Hood Chic. The women all bring a different dilemma to the dating scene with one taking selfies throughout the date, another licking in two different lollipops seductively, another hoarding both meals that were ordered all to herself and everything in between. 
Ivory took to social media to announce to his 30.5K followers that his new single Just Like Me is available on all streaming platforms. "The journey to project "Ebony" has officially begun," he wrote. Fans commented with emojis of fire. The singer also thanked music platform Pandora in a recent post as he celebrated being number one on top self R&B. 
The single Just Like Me will appear on Ivory's upcoming 4-song EP titled Ebony which will be unveiled in August. The EP also features music with Queen Naija, Sukihana, and Hitmaka. 
The LP, a full-length album, for Ebony is on the horizon of his incredible solo journey. For more information, visit Ivory on IG @iamivoryscott. 
Check out "Just Like Me" video below."