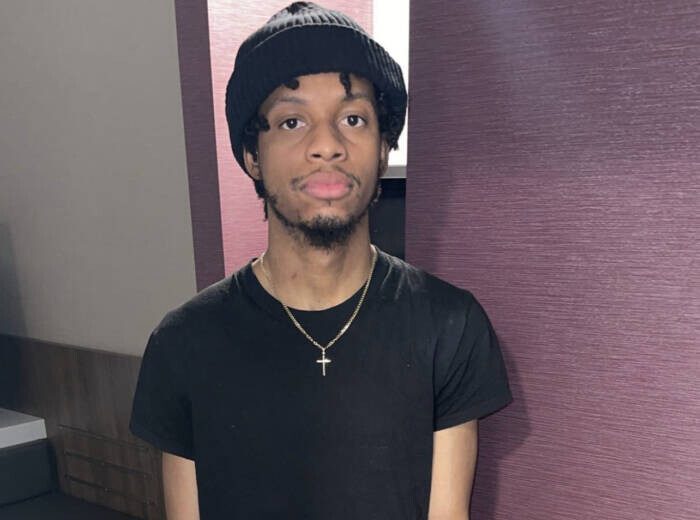 Get to Know Emerging Toronto Artist Dré Anthony
There's no doubt that Toronto's music scene is thriving as the city is filled with musical talent, specifically hip-hop. Meet up-and-coming hip-hop artist
Dré Anthony
from Toronto (Scarborough to be exact), who is looking to make an impact with his music based on real-life experiences.
Dré got into music at the young age of 11 after attending a talent show. He recalls feeling something for music from then. A few years later, he started writing but it wasn't until he was 18 years old that he recorded his first track. "I didn't have much growing up and I did not have a support system that would have helped me achieve my goals," he said. Despite the challenges he faced, the young artist was determined to change his life, and those around him, by sticking to music.
When it comes to sound and style, Anthony describes his as versatile, making Hip-Hop, Pop and Dancehall music. He also writes his own lyrics and has engineered almost all his songs. For Dré music is everything to him, which is why he's been doing it for nine years now and doesn't plan on stopping anytime soon. "No matter how hard things could have happened in my life that would have made anyone in my position quit, I never could stop because my love for it is sincere."
As for artists he looks up to, the up-and-comer names three – Tupac, DMX and Michael Jackson. And the way that these artists have inspired him, he too would like to lead by example for other aspiring rappers. But what keeps Dré motivated is mainly his life, the ups and downs and how he was able to overcome it all.
In March of 2020, Anthony dropped his first EP titled Dice, a project that brought him lots of attention. A year later, he released the bouncy track "Shining." This year, the rising artist is gearing up to release three new singles: an Alternative/Pop, R&B track titled "All For You", "Get Around", described as a Hip-Hop/Pop record, and "I Wanna Love You", a Caribbean/Pop song.
One of Dré's biggest accomplishments is having his music posted on some of the biggest hip-hop blogs, including
The Source
,
Rap
and
WorldStarHipHop
. When asked what makes him stand out from other artists, the rapper simply said being his versatile self. "I have reached a point in my life and in my artistry where I know who I am, whole heartedly. So as an individual, I cannot be duplicated and I do things from the heart, so I feel that I will resonate with others." Aside from the music industry Dré says he wouldn't mind dabbling in the business world, just like many other artists have done in the past.
Stay up to date with all things Dré Anthony on social media and head on over to Spotify, Apple Music and SoundCloud to listen to his music.
© 2023, alanna. All rights reserved.