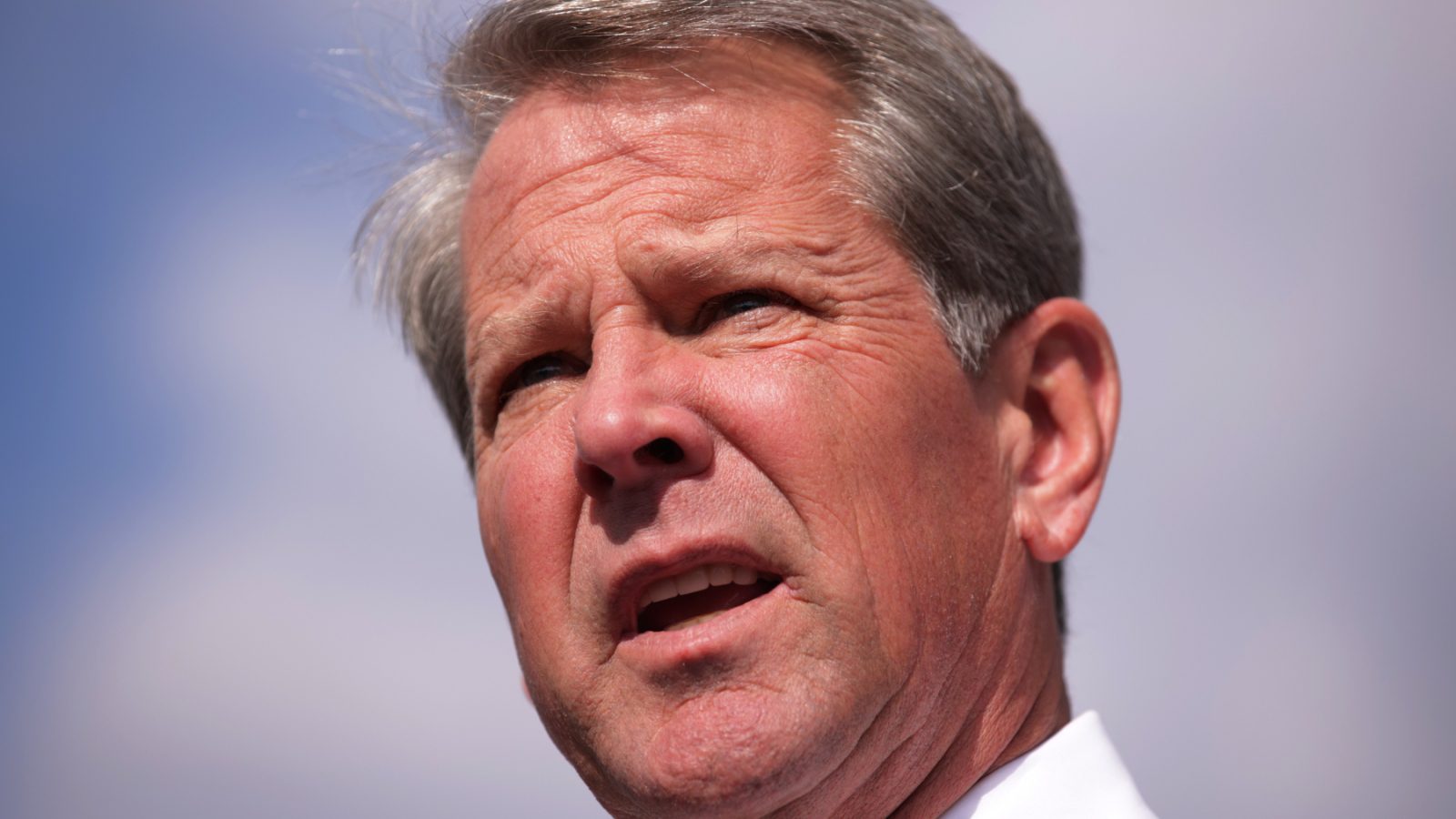 Georgia Governor Declares State of Emergency, Activates 1,000 National Guard Troops
A state of emergency has been declared in Georgia due to civil unrest in Atlanta following the police killing of an environmental activist.
Gov. Brian Kemp issued the declaration Thursday, which calls for the arrival of 1,000 members of the Georgia National Guard to "subdue riot and unlawful assembly" through Feb. 9, after activists threw rocks and set off fireworks at the Atlanta Police Foundation this week.
The National Guard's arrival "may be necessary to avert the threatened danger and to maintain peace and good order in the particular circumstances," read Kemp's declaration.
During the protests, at least three businesses were damaged by rocks and bricks, two police cars were set on fire, and several protestors were arrested, according to local reports.
The civil unrest was prompted by the death of Manuel Teran, 26, who was helping lead protests against the planned creation of a police training complex dubbed "Cop City" in a 300-acre forest of the city. Several sources confirmed Teran's identity to Rolling Stone, noting that Teran went by the name "Tortuguita," or Little Turtle, a nod to their Venezuelan and Black heritage.
The protests began in November 2021, when activists set up camp in what they refer to as the Weelaunee Forest, where the city council had approved to flatten 85 acres of the forest in order to build the $90 million facility for police- and fire-training.
When Jack Crosbie visited in July of last year while reporting for Rolling Stone, the activists had set up a flourishing, semi-autonomous community under the banner of Defend the Atlanta Forest (DAF). Tortuguita was part of this community, which regularly faced off with law enforcement and construction workers, often working in conjunction to force out the DAF.
The following December, law enforcement's attempts to clear the protest movement from the forest intensified. In one raid, six protesters were arrested and charged with domestic terrorism.
On Jan. 18, during which activists said a large-scale sweep of the forest involving SWAT teams and several agencies took place, law enforcement officers in Georgia shot and killed Tortuguita.
The George Bureau of Investigation states that Tortuguita was killed after they allegedly shot and wounded a state trooper in the chest, though activists question the official version of events, reports say.
Tortuguita was a beloved activist who helped build ties between local Atlanta activists and full-time forest defenders, who often rely on local networks for support. They joined the protests in May 2022 from Tallahassee, Florida, where friends say they worked on low-income housing construction projects.
The Atlanta Solidarity Fund, a nonprofit organization that provides arrested activists with bail money, jail support, and access to legal representation, wrote in a statement that it was "preparing a legal team to investigate and pursue a wrongful death suit."
"Georgia State Police has not released body camera footage or meaningful details, and we are concerned a police cover-up could be underway," the Atlanta Solidarity Fund wrote.
"We know that Georgia Police regularly and consistently lie about the conditions under which they shoot and kill people, and that the 'facts' will frequently change to justify police action, no matter how murderous or egregious," DAF said in a Twitter DM. "No matter what they do, police will always claim to be the actual victims."
Georgia Governor Brian Kemp has been harsh in his criticism of the movement's presence in the forest, referring to the encampment as a "criminal network" in a statement after the arrests in December.
The uproar also comes as the state has been implementing a new "domestic terrorism" crime charge that can be used against protestors who "disable or destroy" infrastructure, "intimidate" civilians or "affect the conduct of the government," per the Washington Post.
Activists have expressed their disapproval of the law due to its broadness and its heavy penalty of 35 years behind bars.
The unrest also comes as five Memphis cops were charged with second-degree murder and other crimes for the death of a Black man named Tyre Nichols. Atlanta has been at the center of many protests related to the Black Lives Matter movement, following the death of George Floyd. Nichols' and Tortuguita's death add to a growing civil unrest in the state. Kemp also referred to his previous state of emergency declarations surrounding Floyd on Thursday.