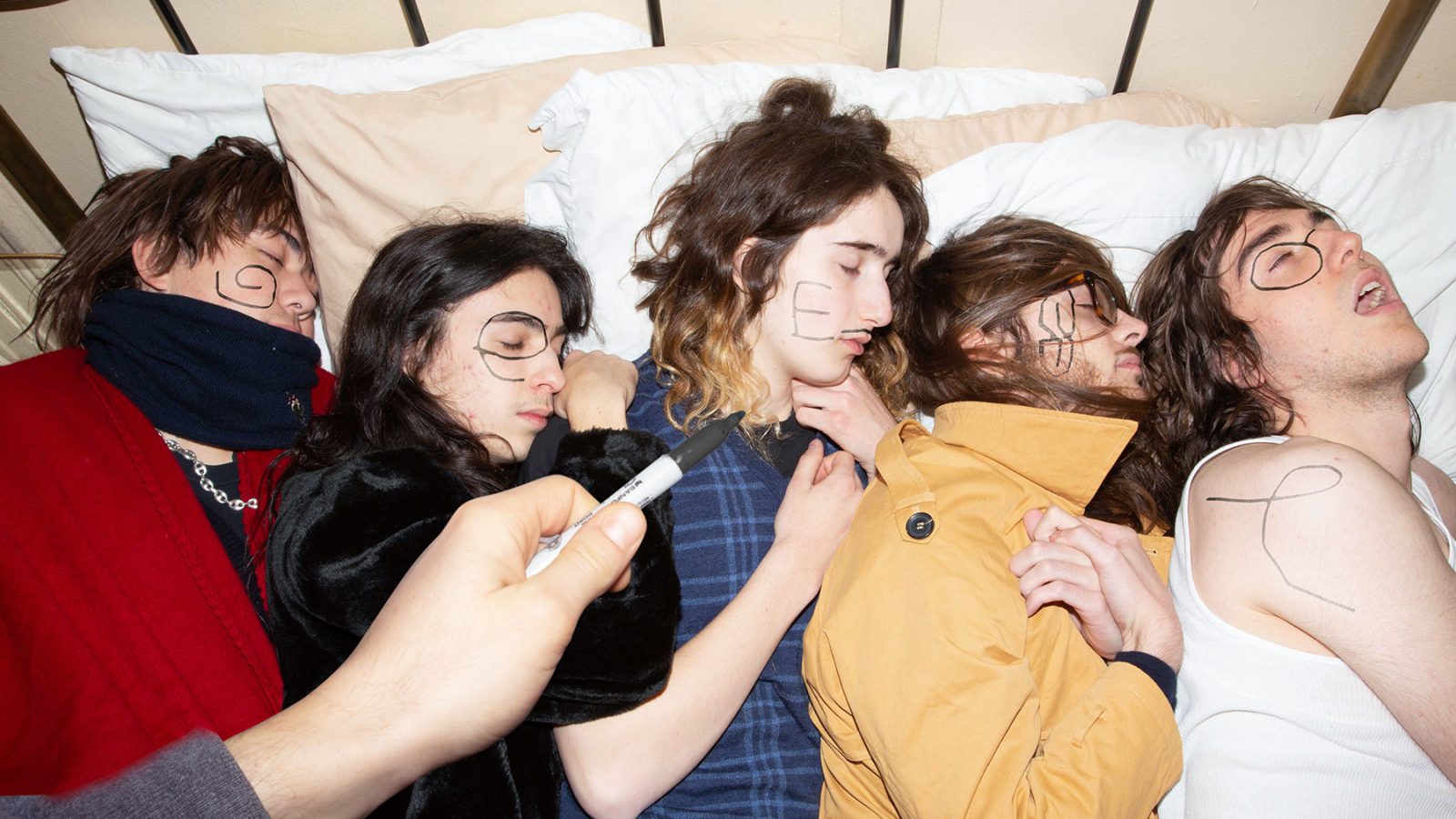 Geese Get Bluesier, Proggier, Dancier, Slicker, Rougher, Weirder, Better on '3D Country'
If you know of Geese, then you probably know their origin story: A group of school friends from Brooklyn record an album during the pandemic as a last hurrah before shipping off to college; Partisan Records (home of British rockers Idles and the Irish post-punks Fontaines DC) signs the band and releases their LP (2021's Projector); pretty soon the youngsters are being anointed the latest saviors of New York rock, touring the world, performing on late-night television, and creating significant industry buzz with their run of gigs at SXSW in 2022. It's a great indie-rock success story. But it's also a lot of hype to live up to for a sophomore album, especially one coming from kids who are barely old enough to legally drink at their own shows.
On their debut, Geese showed off a beyond-their-years mastery of New York rock history, from Television to No Wave to the Strokes, as well as a more expansive Radiohead-ish side. On 3D Country, the band goes big, signaling its epic ambitions with a lead track called "2122" that could fill an arena with its neo-prog bluster. The sound here can bring to mind anything from Parquet Courts to King Krule to Let It Bleed to Deep Purple to spaghetti Westerns. And if Projector suggested a band schooled in the Gang of Four and other vintage art punk, here Geese sound like they've also spent equal time dipping into the Steely Dan side of the Seventies, with bongos, synth, strings, and smooth backing vocals faded way up in the mix. 
U.K. producer James Ford (Arctic Monkeys, Depeche Mode, Shame) helps them streamline all this into something that might've even been called "radio-friendly" 20 or so years ago. Geese's experiments in maximalism don't always fully land. A few moments feel cluttered, and the more chattery sections of backing vocals distract from the overall drive of the music, sounding more like glee club than Merry Clayton. But for the most part, every detour they take leads somewhere interesting. 
Singer Cameron Winter shines throughout the album. Whether exercising his impressive falsetto on "I See Myself," or shape-shifting between a yelp, spoken word, and nasally chant on the standout track "Mysterious Love," or showcasing a more robust version of Alex Turner-style crooning on the eponymous single, "3D Country," he contorts his voice to fit any set of lyrics or musical style. It's a welcome respite from the recent trend of talk-singing in indie rock, mainly from U.K. bands like Black Country, New Road, and Dry Cleaning.
On lead single "Cowboy Nudes," Winter hums, "I wish that the end coulda come a little sooner, we've been looking for a chance to be alone," as the group crafts an accessible indie-rock tune that's under three minutes long but still has time to build toward a downtown New York dance jam reminiscent of Talking Heads, the Rapture, or recent Parquet Courts. Conversely, the LP's seven-minute standout, "Undoer," shows how Geese can keep it tight even where they're stretching out, stopping and starting in unpredictable blues-rock jolts, before ending in a hardcore curveball that sounds like a Jeromes Dream B side in its burst of distortion and screaming. With 3D Country, Geese have not only avoided a sophomore slump, they've also delivered one of the better New York rock albums of the past few years, taking hand-me-down sounds and twisting them in ways only they could imagine.