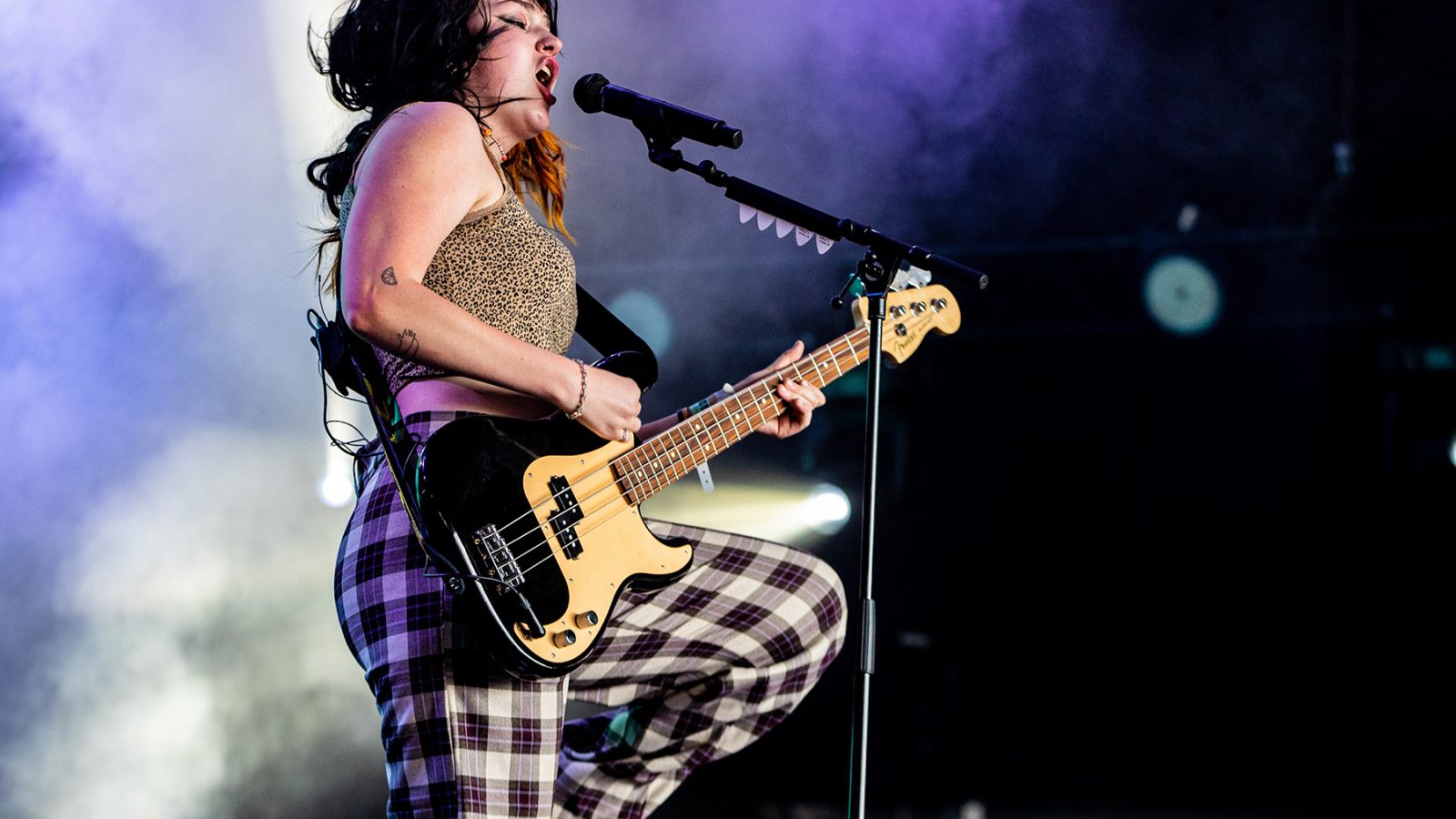 Gayle Is 'Scared But Ready' to Go on Her Own Tour After Opening for Taylor Swift
Welcome to the Gayle show! On Monday, the "Abcdefu" singer announced her fall Scared and Trying Tour — her first time on the road on her own after opening for both Taylor Swift and Pink in the last few months.
In an Instagram post, Gayle said opening for both stars was some of "the most exciting and terrifying moments of my life" and that she'd be so scared to get on stage that she'd get nauseous before performing. "But no matter how I felt, I would try and do it anyway," she said.
"The thought of going on my own tour is very intimidating to me but I've been scared for the past two years and over time I've learned I can do things even though I'm afraid," she wrote. "With this tour, I am scared, but I'm ready to try."
Gayle — who released a duo of EPs titled A Study of the Human Experience and a recent single titled "Don't Call Me Pretty" — is currently on the road with Pink in Europe through mid-July. She'll return to the U.S. for a pair of shows with Swift in Los Angeles in August before her own show dates in October and November.
Tickets for her tour will go on sale for artist presale on June 13 at 10 a.m. local time, June 14 at 10 a.m. for Spotify and local presales, and Friday, June 15 at 10 a.m. for the general public. She'll stop in Dallas, Los Angeles, Toronto, New York City, and more.
The headlining dates come several months after she canceled her Avoiding College tour last year, saying she'd focus on "learning how to be an adult and how best to do this new life."
She told Rolling Stone last year that her first EP is about how "life is fucking weird. And life is so hard, but it's so lovely at the same time. And that's really confusing. Especially when you're growing up."
The Scared But Trying tour dates
Oct. 17 – Tampa, FL @ Crowbar
Oct. 19 – Houston, TX @ The Studio at Warehouse Live
Oct. 20 – Dallas, TX @ The Studio at The Factory
Oct. 22 – Denver, CO @ Bluebird Theater
Oct. 24 – Phoenix, AZ @ Valley Bar
Oct. 25 – Los Angeles, CA @ El Rey Theatre
Nov. 1 – Minneapolis, MN @ Amsterdam Bar & Hall
Nov. 2 – Chicago, IL @ Lincoln Hall
Nov. 4 – Toronto, ON @ Velvet Underground
Nov. 5 – Montreal, QC @ Bar Le Ritz PDB
Nov. 7 – Boston, MA @ Brighton Music Hall
Nov. 8 – Philadelphia, PA @ The Foundry
Nov. 10 – New York, NY @ Racket
Nov. 11 – New Britain, CT @ Project: Live 2023/Concert Ideas' Conference
Nov. 14 – Atlanta, GA @ The Loft
Nov. 15 – Nashville, TN @ Basement East