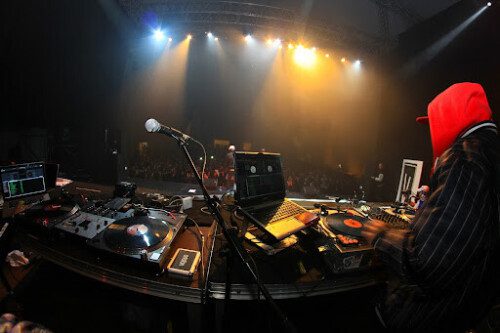 Game Beats: Most Popular Rap Soundtracks in Video Games History
Video game soundtracks are legendary for a reason. When done right, a soundtrack can make you feel like you're experiencing the moment like the characters are on screen. Or, they can make you feel like an absolute badass by pumping up a boss fight. These soundtracks aren't just iconic, but they're also awesome to listen to outside of the game itself.
Grand Theft Auto: Vice City Stories
Vice city has a hip-hop radio station called Wildstyle Pirate Radio. A radio station that features impressive 80 rap and hip-hop tracks like Run D.M.C. – Rock Box, Grandmaster Flash – The Message, and 2 Live Crew – Get Girl goes perfectly with the neon Vice City backdrop. Grand Theft Auto is known for having great radio stations, and scene appropriate music, so it's no surprise they made it on this list. 
Saints Row 2
Initially seen as a Grand Theft Auto rip off, the Saints Row series separated itself from its competitors by having a fantastic sense of humor. 95.4 KRhyme FM is a radio station featured in all Saints games, but Saints Row 2 has the best track in the entire franchise. One of the tracks on the radio, Hands Up by Lloyd Banks and 50 Cent, is the title track when you turn on the game. Other notable songs are Apache – Gangsta Bitch, Nas – N.Y. State of Mind and Cassie – Me & U.
NBA 2k13
If you like more than just era rap, the NBA games are what you're looking for. JAY-Z brought his talent and added his favorite music tracks to the game – making it the most rap heavy out of any NBA game. Kanye West, JAY-Z, Diddy, Too $hort, and other huge rap artists appear on this fantastic soundtrack. You're going to feel like you're shooting hoops with your friends in the street listening to this. A lot of basketball games have an online casino equivalent. Basketball Stars at Casumo casino, for example, exudes a similarly upbeat vibe that adds authenticity to the experience.
Tony Hawk's Pro Skater 4
Yeah, we know, Tony Hawk is mostly associated with Ska and pop-punk, but the 4th Pro Skater has some classic rap tracks from veterans of the industry. N.W.A – Express Yourself, Run D.M.C – My Adidas are nice inclusions, but what separates this game from the rest of the list are the political bangers and psychedelic 90's rap tracks. Notable ones include Aesop Rock's – Labor, and Lootpack's – Whenimondamic.
Def Jam: Icon
This game f-ing sucks, you don't have to tell us twice, but the soundtrack is the best out of any of the Def Jam games. Good thing you can just listen on Spotify instead of playing it. There are way too many highlights to name, but we'll do our best: Yung Joc's – It's Goin Down, Akon's – Soul Survivor, Ludacris 0 Get Back, and T.I.'s – Top Back are just the tip of the iceberg. Give the soundtrack a listen, but avoid the game. 
Fight Night 2004
The game is old, but the soundtrack still jives. Featuring a song that has Biggie rapping over the Rocky theme, you also get the crunk king himself, Lil Jon. Puff Daddy, Notorious B.I.G., and Busta Rhymes collaborate together to create the song Victory, and it's one of the best songs to listen to when ace a test. Also included are tracks Fire by M.O.P., Hyphy by Federation, and Fightin In the Club by I-20 and 2 Chainz. 
Midnight Club 3: DUB Edition
Rockstar knows how to do soundtracks, and they know what to add to any parties' music list. The Midnight Club series has tons of great tracks, but the 3rd one is no doubt the best. As a contrast to Midnight Club 2's electronic music, the Dub edition of the 3rd game includes Twista, Fabolous, and Big Tymers. These artists create the perfect vibe to the backdrop of American cities Atlanta, San Diego, and Detroit.
© 2023, Seth "Digital Crates" Barmash. All rights reserved.