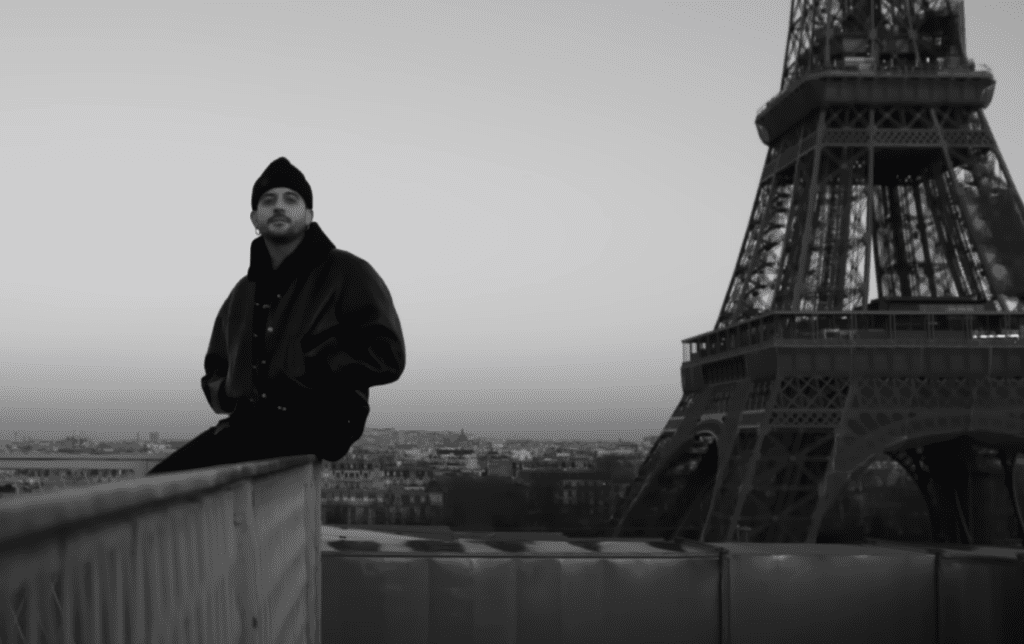 G-Eazy Reflects on His Career on Honest New Single 'Tulips & Roses'
G-Eazy has dropped a new single, "Tulips & Roses." The track, which samples "Blame" by Gabriels, marks the rapper's return to music after taking time off following the death of his mother.
The single is accompanied by a black and white music video for the film, which was shot in Paris, where G-Eazy wrote the song. The clip, directed by Roxana Baldovin, evokes French cinema, as well as Inception, which gets a visual nod midway through the video. Locations like the Eiffel Tower and La Nouvelle Eve (which also appeared in Emily In Paris) pop up.
On the track, G-Eazy reflects on his life and career so far, eventually concluding it's time for him to get back in the studio. "Something in my spirit woke back up/ Like I just sat up," he raps. "Drop another album n' hang a plaque up/ Time to go to work, pick the slack up."
Last spring, G-Eazy released "Angel" in tribute to his mother, Suzanne Olmsted. "Grief can be a difficult thing to navigate," he noted in a statement. "It's definitely not a linear process and it comes at you in waves. There will never be enough words to describe the feeling of losing your best friend, or the desire to see them again. In a literal sense, I tried to capture that feeling of longing in the lyrics of the song."
The rapper's most recent LP, These Things Happen Too, arrived in 2021. It featured "Breakdown," a collaboration with Demi Lovato. That year he also teamed up with Diane Warren for her song "She's Fire," which appeared on the hit songwriter's debut album, Diane Warren: The Cave Sessions Vol. 1.