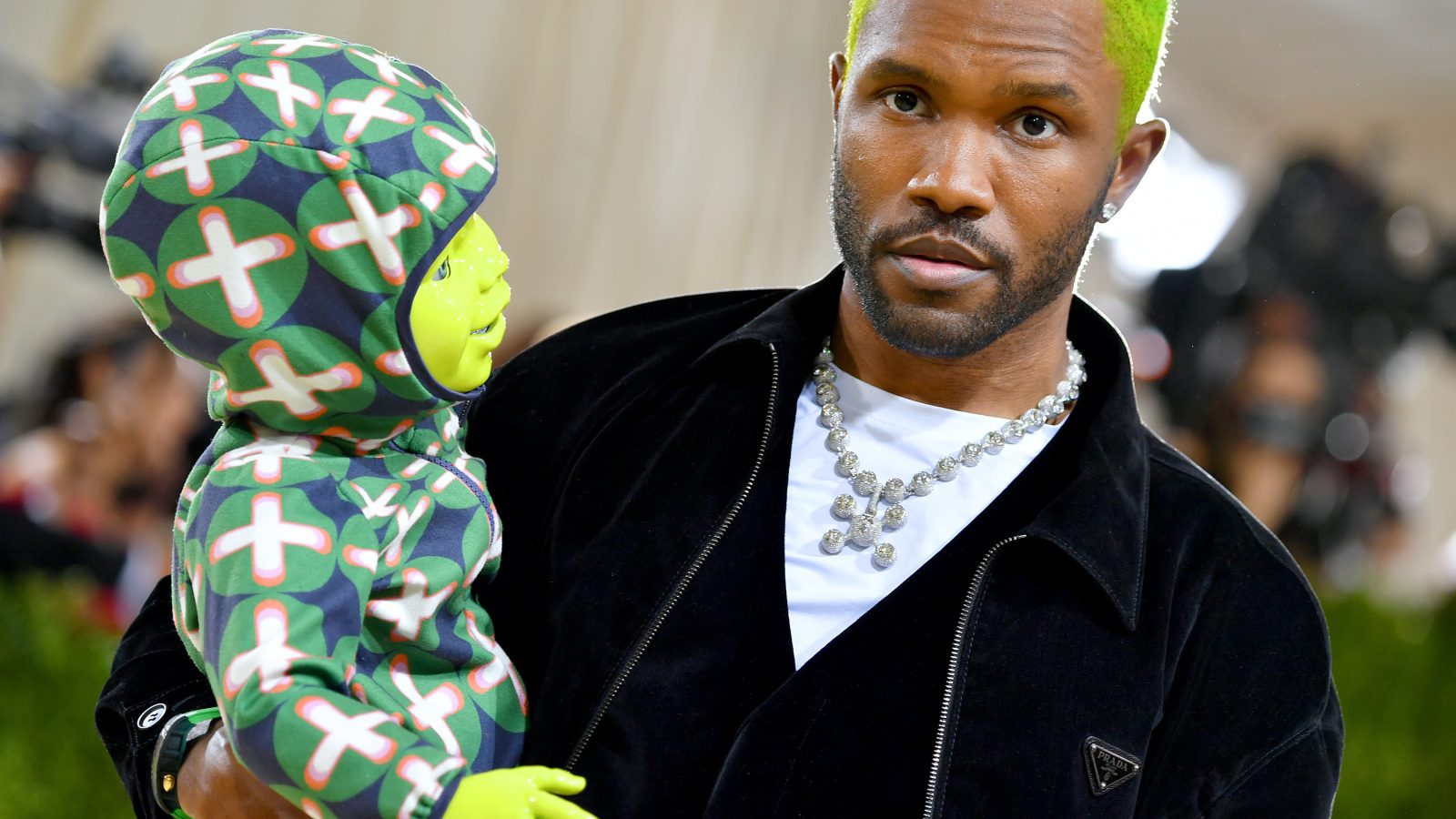 Frank Ocean's Return: The Elusive Singer Takes the Stage For an Enigmatic Coachella Set
Frank Ocean hasn't performed in six years, but the reluctant superstar returned to the stage at Coachella on Saturday during a headlining show that was sometimes emotional and sometimes completely baffling. Frank's performance was one of the most anticipated sets this year, and it closed out the three-day festival on an enigmatic note.
Earlier in the day, Coachella released an announcement saying Ocean's set wouldn't be livestreamed on YouTube like the rest of the performances, disappointing many fans at home who were hoping to catch the rare opportunity to see Ocean. Fans who did make it to the festival began flocking to the MainStage area as early as 9:30 p.m. to get decent seats to the show, which was scheduled for 10:05 p.m. However, the crowd grew bigger and more restless as they waited for more than an hour — and many feared he might not show up since Ocean has canceled numerous appearances and tour performances in the past.
Finally, Ocean began playing at 11 p.m., opening abruptly with "Novacane." The rendition was stunning and pitch-perfect, although Ocean sat in the middle of the stage with his face hidden in a blue hoodie, his back partially turned toward the crowd. There were long silent pauses between songs like A"Crack Rock" and "White Ferrari," with Ocean barely saying anything and keeping his interaction with the audience to a minimum.
When he did speak, he offered an ambiguous album update: "I want to talk about why I'm here because it's not because of a new album… Not that there's not a new album," he said.
Ocean moved into "Pink + White" and slowly, he began opening up more, sharing a few emotional memories about Coachella, which he first performed at 11 years ago before releasing Channel Orange. He talked about attending with his late brother Ryan Breaux, who died in 2020. "My brother and I came to this festival a lot. I feel like I was dragged by him sometimes because I didn't want to get a respiratory infection… I would always come here, and one of my fondest memories is watching Rae Sremmurd with my brother… and Travis [performed] in that tent. I know he would be so excited to be here with all of us.  I want to say thank you for the support and the years and the love all this time. Now I'll get back to the songs."
Later, he turned the show over to DJ Crystal Mess, who performed an EDM-powered interlude of several of his songs. The cameras rolled over to a security guard dancing and Ocean holding the green baby doll he's known for carrying around. "This is fucking chaotic, but so much fun… Looking back I feel like in 2020 when I was just starting to throw parties in little clubs in New York before shit started going down, I was having a good time listening to new music with DJs coming in on their shit… it's become part of my weekly practice with homer radio. It's good that it's not always all about me so I wanted to bring a little of that," he explained later.
He also gave the stage to a young piano player who lip synced to Ocean's songs. "This is Josiah. He's playing my inner child," Ocean explained. The piano player replied, "What's up, Coachella?" making for a sweet moment.
Ocean also played an acoustic version of "Self-Control" and then a brief intro to "Nikes," which he only mouthed to camera. A short while later, Ocean announced, "Guys, I'm being told it's curfew so that's the end of the show." His final song was a cover of "At Your Best (You Are Loved)" before the screen went completely black, leaving fans chanting, "One more song!" However, Ocean cut the performance off there and left the stage.
This is the first time the musician hits a stage since 2017, when he performed several music festivals in Europe, along with an appearance at Los Angeles' FYF Fest.
Ocean was originally slated to co-headline the 2020 festival with Rage Against the Machine and Travis Scott, but after Coachella was rescheduled to spring of 2022 due to the Covid-19 pandemic, Ocean was not available for the new dates. While Coachella organizers usually do not reveal lineup details so far in advance, he fest's co-founder Paul Tollett revealed Ocean would perform in 2023 during an interview in 2021.