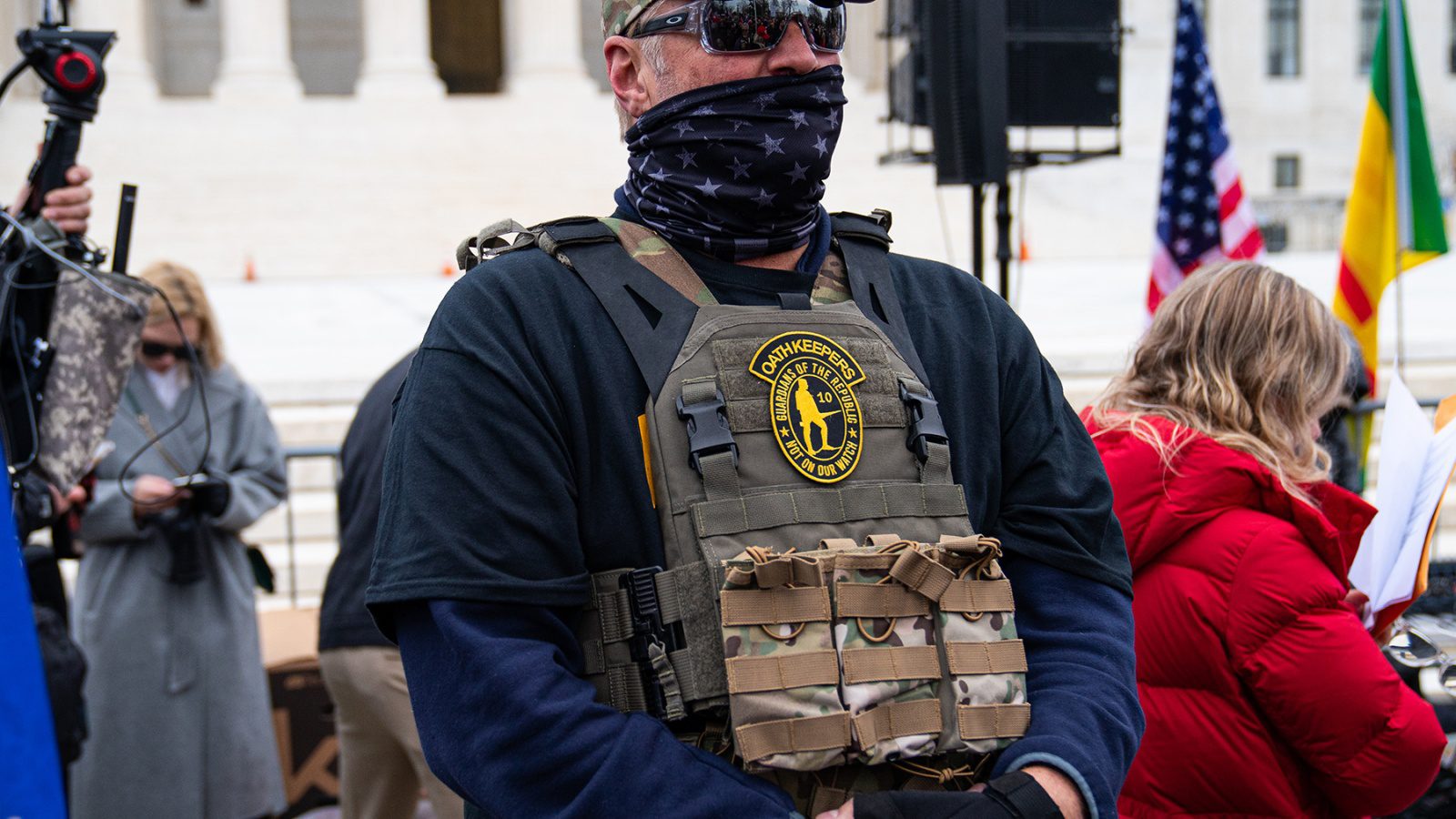 Four More Oath Keepers Convicted of Seditious Conspiracy 
Following the conviction of founder Stewart Rhodes in December, the DOJ has landed more convictions against Jan. 6 plotters
Four additional members of the right wing Oath Keepers militia were convicted on seditious conspiracy charges in the second major trial regarding the group's participation in the Jan. 6 attack on the U.S. Capitol. The group's founder, Stewart Rhodes stood trial alongside four of his associates in December. Rhodes and member Kelly Miggs, were found guilty on seditious conspiracy charges.
On Monday, a D.C. jury found Roberto Minuta, Joseph Hackett, David Moerschel, and Edward Vallejo guilty of seditious conspiracy, as well as conspiracy to obstruct an official proceeding, obstruction of an official proceeding, aiding and abetting, and conspiracy to prevent a member of Congress from discharging their official duties. Two of the defendants were found guilty of engaging in destruction of government property 
The charges could carry upwards of 20 years imprisonment for each of the defendants. 
The Oath Keepers were accused by the prosecution of various degrees of planning, fomenting, and participating in the violent riot that sought to prevent the certification of President Joe Biden by Congress on Jan. 6. The government argued that the members of the group had sought to create "guerilla war" on the day of the attack. 
The trial takes alongside other major attempts by the Department of Justice to prosecute the participants and organizers of Jan. 6. Members of the neo-fascist group The Proud Boys, including national chairman Enrique Tario, are currently standing trial in the same D.C. court.
In a separate trial, Bigo Barnett, the man photographed with his feet on former House Speaker Nancy Pelosi's desk, was convicted Monday on eight charges related to his actions in the Capitol, including obstructing an official government proceeding. Nearly 1,000 people have been charged for participating in the riot.
The convicted members of the Oath Keepers have been confined to house arrest pending sentencing. While a sentencing date for Monday's defendants has not been set, Rhodes and his co-defendants are expected to be sentenced in April.