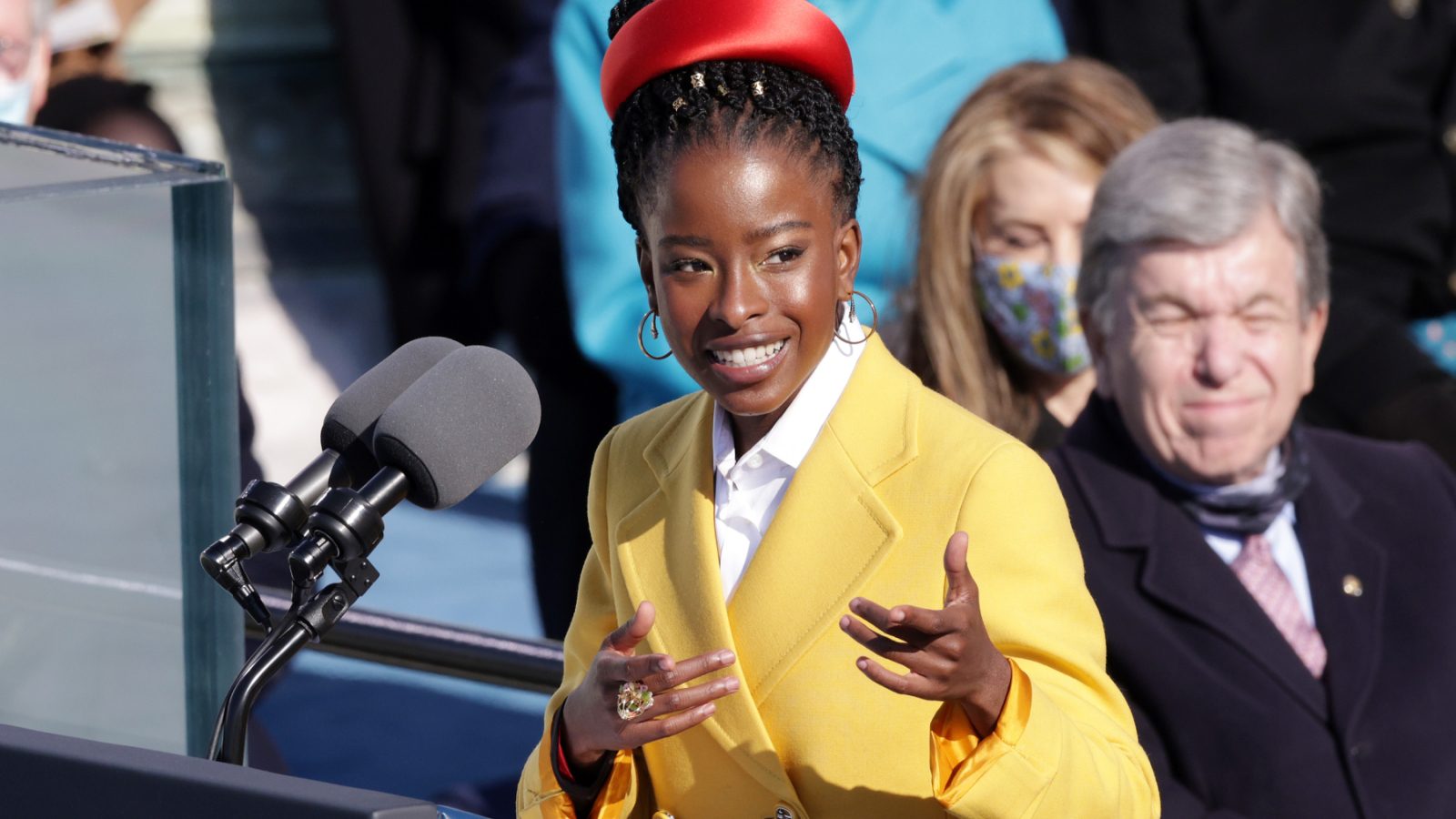 Florida School Bans Amanda Gorman's Inaugural 'The Hill We Climb' Poem
A Florida school has banned elementary students from reading "The Hill We Climb," the poem written and recited by Amanda Gorman at Joe Biden's inauguration as president.
The powerful poem, which was been internationally praised, was one of several works banned at the Miami-Dade County school library after a parent complained they referenced critical race theory, gender ideology, "indirect hate messages," according to the Miami Herald.
On Tuesday, Gorman addressed the ban, in a statement posted to social media. "I'm gutted. Because of one parent's complaint, my inaugural poem, 'The Hill We Climb,' has been banned from an elementary school in Miami-Dade County, Florida," she wrote.
"And let's be clear: most of the forbidden works are by authors who have struggled for generations to get on bookshelves," she continued. "The majority of these censored works are by queer and non-white voices. I wrote 'The Hill We Climb' so that all young people could see themselves in a historical moment. Ever since. I've received countless letters and videos from children inspired by 'The Hill We Climb' to write their own poems."
"Robbing children of the chance to find their voices in literature is a violation of their right to free thought and free speech," the poet wrote. "Together, this is a hill we won't just climb, but a hill we will conquer."
Rep. Maxwell Frost (D-Fla.) tweeted in support of Gorman, quoting from her banned poem: "But while democracy can be periodically delayed, it can never be permanently defeated."
According to documents released by the Florida Freedom to Read Project and first reported by the Herald, the poem was removed from circulation after a parent claimed in March that it "is not educational and have indirectly [sic] hate messages." The same parent brought challenges to four other books: The ABCs of Black History, Cuban Kids, Countries in the News Cuba and Love to Langston.
The complaint also incorrectly attributed Gorman's poem to Oprah Winfrey.
Last week, Penguin Random House, which is Gorman's publisher, joined free expression organization PEN America and authors of banned books in filing a federal lawsuit against Florida's Escambia County School District over its removal and restriction of access to books that discuss race, racism, and LGBTQ identities.
"Ensuring that students have access to books on a wide range of topics and expressing a diversity of viewpoints supports a core function of public education, preparing students to be thoughtful and engaged citizens," PEN America said in a statement.